Overview
A brief introduction to Coronado National Forest
Tucson ( TOOSS-on; O'odham: Cuk Ṣon) is a city in and the county seat of Pima County, Arizona, United States, and is home to the University of Arizona. It is the second-largest city in Arizona behind Phoenix, with a population of 542,629 in the 2020 United States census, while the population of the entire Tucson metropolitan statistical area (MSA) is 1,043,433. The Tucson MSA forms part of the larger Tucson-Nogales combined statistical area. Both Tucson and Phoenix anchor the Arizona Sun Corridor. The city is 108 miles (174 km) southeast of Phoenix and 60 mi (100 km) north of the United States–Mexico border. Tucson is the 33rd most populous city and the 53rd largest metropolitan area in the United States (2014).
Major incorporated suburbs of Tucson include Oro Valley and Marana northwest of the city, Sahuarita south of the city, and South Tucson in an enclave south of downtown. Communities in the vicinity of Tucson (some within or overlapping the city limits) include Casas Adobes, Catalina Foothills, Flowing Wells, Midvale Park, Tanque Verde, Tortolita, and Vail. Towns outside the Tucson metropolitan area include Benson to the southeast, Catalina and Oracle to the north, and Green Valley to the south.
Tucson was founded as a military fort by the Spanish when Hugo O'Conor authorized the construction of Presidio San Agustín del Tucsón in 1775. It was included in the state of Sonora after Mexico gained independence from the Spanish Empire in 1821. The United States acquired a 29,670 square miles (76,840 km2) region of present-day southern Arizona and southwestern New Mexico from Mexico under the Gadsden Purchase in 1853. Tucson served as the capital of the Arizona Territory from 1867 to 1877. Tucson was Arizona's largest city by population during the territorial period and early statehood, until it was surpassed by Phoenix by 1920. Nevertheless, its population growth remained strong during the late 20th century. Tucson was the first American city to be designated a "City of Gastronomy" by UNESCO in 2015.The Spanish name of the city, Tucsón (Spanish pronunciation: [tukˈson]), is derived from the O'odham Cuk Ṣon (Uto-Aztecan pronunciation: [tʃʊk ʂɔːn]). Cuk is a stative verb meaning "(be) black, (be) dark". Ṣon is (in this usage) a noun referring to the base or foundation of something. The name is commonly translated into English as "(at the) base of the black [hill]", a reference to a basalt-covered hill now known as Sentinel Peak. Tucson is sometimes referred to as the Old Pueblo and Optics Valley, the latter referring to its optical science and telescopes known worldwide.


ARE Coronado National Forest campsites SOLD OUT?
We can help! Many campsite reservations are cancelled daily. Just tell us when you'd like to camp at Coronado National Forest, and how long you want to camp for. We'll text you when a suitable spot opens up!
Scan for cancellations
Contact Coronado National Forest
Spotted an error?
Whoops! Sometimes we make mistakes. Want to help improve the Coronado National Forest listing? Please suggest a correction.
Reviews
Camper reviews for Coronado National Forest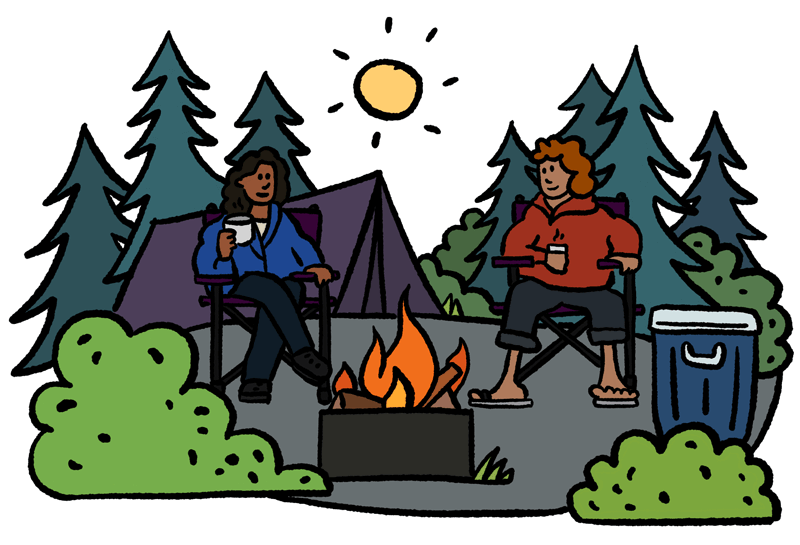 Be the first to post a review of Coronado National Forest!
How was your visit to Coronado National Forest? Share your review of Coronado National Forest and help fellow nature-lovers make an informed decision.
Post a review
Please be nice. Around here, we try to be helpful, inclusive, and constructive.
Map
View a map of Coronado National Forest
UNABLE TO RESERVE A CAMPSITE?
Get notified when a sold-out campground has availability
Tell us when, where, and how long you want to camp for. We'll notify you (via SMS) when a suitable spot opens up at that campground—so you can nab that sold-out campsite reservation!