Overview
A brief introduction to Olympic National Park
With its incredible range of precipitation and elevation, diversity is the hallmark of Olympic National Park. Encompassing nearly a million acres, the park protects a vast wilderness, thousands of years of human history, and several distinctly different ecosystems, including glacier-capped mountains, old-growth temperate rain forests, and over 70 miles of wild coastline. Come explore!
The Olympic Peninsula is a large arm of land in western Washington that lies across Puget Sound from Seattle, and contains Olympic National Park. It is bounded on the west by the Pacific Ocean, the north by the Strait of Juan de Fuca, and the east by Hood Canal. Cape Alava, the westernmost point in the contiguous United States, and Cape Flattery, the northwesternmost point, are on the peninsula. Comprising about 3,600 square miles (9,300 km2), the Olympic Peninsula contained many of the last unexplored places in the contiguous United States. It remained largely unmapped until Arthur Dodwell and Theodore Rixon mapped most of its topography and timber resources between 1898 and 1900.
ARE Olympic National Park campsites SOLD OUT?
We can help! Many campsite reservations are cancelled daily. Just tell us when you'd like to camp at Olympic National Park, and how long you want to camp for. We'll text you when a suitable spot opens up!
Scan for cancellations
Contact Olympic National Park
Spotted an error?
Whoops! Sometimes we make mistakes. Want to help improve the Olympic National Park listing? Please suggest a correction.
Reviews
Camper reviews for Olympic National Park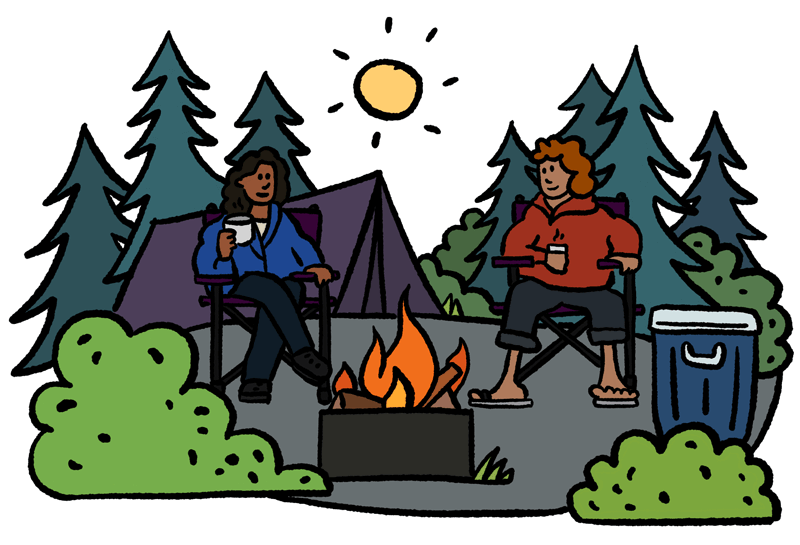 Be the first to post a review of Olympic National Park!
How was your visit to Olympic National Park? Share your review of Olympic National Park and help fellow nature-lovers make an informed decision.
Post a review
Please be nice. Around here, we try to be helpful, inclusive, and constructive.
Map
View a map of Olympic National Park
UNABLE TO RESERVE A CAMPSITE?
Get notified when a sold-out campground has availability
Tell us when, where, and how long you want to camp for. We'll notify you (via SMS) when a suitable spot opens up at that campground—so you can nab that sold-out campsite reservation!