Overview
A brief introduction to Bolsa Chica SB
Bolsa Chica State Beach is a public ocean beach in Orange County, California, United States. It is located north of Huntington Beach and south of the community of Sunset Beach. The beach extends 3 miles (5 km) from Warner Avenue in Sunset Beach south to Seapoint Avenue, where the Huntington City Beach begins. The Bolsa Chica Ecological Reserve is located across the busy Pacific Coast Highway (PCH) from the beach and is a popular spot for birdwatching. The Bolsa Chica Bicycle Path runs along the length of the park through Huntington City Beach.
Activities include surfing, sunbathing, and water sports. Tent camping is not allowed at Bolsa Chica State Beach. Fire rings are available.Surf fishing for perch, corbina, California corbina, croaker, cabezon, shovelnose guitar fish and sand shark is available. California grunion is a species that only spawns on sandy southern California beaches. Under state law, these fish may be caught by hand with a fishing permit. Wildlife and bird watching are also popular at this state beach. Lifeguards from the California State Parks Lifeguard Service patrol the beach year-round and lifeguard towers are staffed during the summer.


ARE Bolsa Chica State Beach campsites SOLD OUT?
We can help! Many campsite reservations are cancelled daily. Just tell us when you'd like to camp at Bolsa Chica State Beach, and how long you want to camp for. We'll text you when a suitable spot opens up!
Scan for cancellations
Contact Bolsa Chica State Beach
Spotted an error?
Whoops! Sometimes we make mistakes. Want to help improve the Bolsa Chica SB listing? Please suggest a correction.
Reviews
Camper reviews for Bolsa Chica SB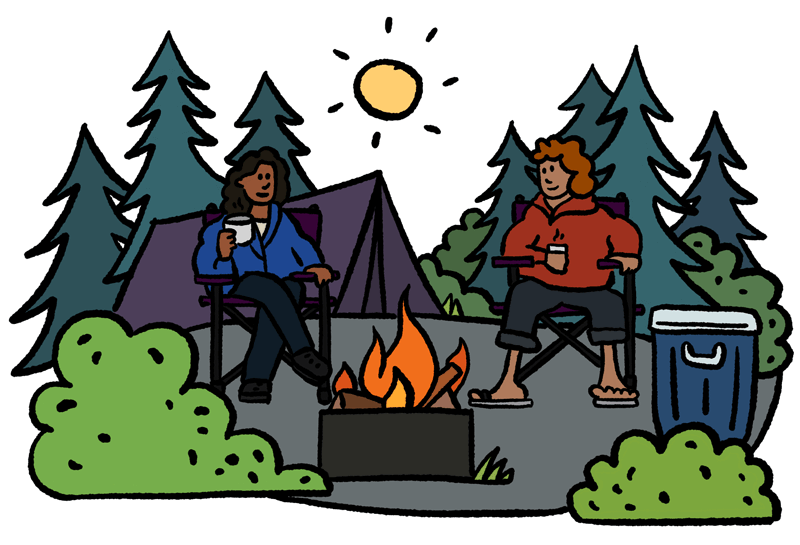 Be the first to post a review of Bolsa Chica SB!
How was your visit to Bolsa Chica SB? Share your review of Bolsa Chica SB and help fellow nature-lovers make an informed decision.
Post a review
Please be nice. Around here, we try to be helpful, inclusive, and constructive.
Map
View a map of Bolsa Chica SB
UNABLE TO RESERVE A CAMPSITE?
Get notified when a sold-out campground has availability
Tell us when, where, and how long you want to camp for. We'll notify you (via SMS) when a suitable spot opens up at that campground—so you can nab that sold-out campsite reservation!