Overview
A brief introduction to Psicc
Peaks to Prairies - Tracks to Trails
Pike and San Isabel National Forests & Cimarron and Comanche National Grasslands (forest locator map) cover nearly 3 million acres, between the prairies of western Kansas and some of Colorado's highest mountain peaks along the Continental Divide. These sprawling forests and grasslands are an eight hour drive from boundary to boundary. This landscape offers a variety of ecosystems rich in history, geology, scenery, wildlife habitat and recreation opportunities.
The rolling prairies to the east are home to prairie chickens, wildflowers, paleontological resources and historical areas. The snow-capped Rockies to the west are a scenic backdrop to millions of residents and a draw to forest visitors. The forests are home to nearly half of Colorado's fourteeners with numerous alpine lakes, reservoirs and key rivers. Over 385,000 acres of Wilderness, the Continental Divide National Scenic Trail, Colorado Trail, and Santa Fe National Historic Trail are special areas worth exploring.
People who live near these areas maintain a strong relationship to the lands. The commitment and volunteerism that these community members have for these public lands is the foundation for our ability to maintain a quality, sustainable recreation program in the face of intense, and growing, urban demand.
Critical Information about the use of Unmanned Aircraft Systems
Unmanned Aircraft Systems (UAS) or "drones" are increasing in popularity and can provide wonderful opportunities to explore the forest. Please be aware that these drones are regulated and must follow certain laws to be safe and legal.
ARE Psicc campsites SOLD OUT?
We can help! Many campsite reservations are cancelled daily. Just tell us when you'd like to camp at Psicc, and how long you want to camp for. We'll text you when a suitable spot opens up!
Scan for cancellations
Spotted an error?
Whoops! Sometimes we make mistakes. Want to help improve the Psicc listing? Please suggest a correction.
Reviews
Camper reviews for Psicc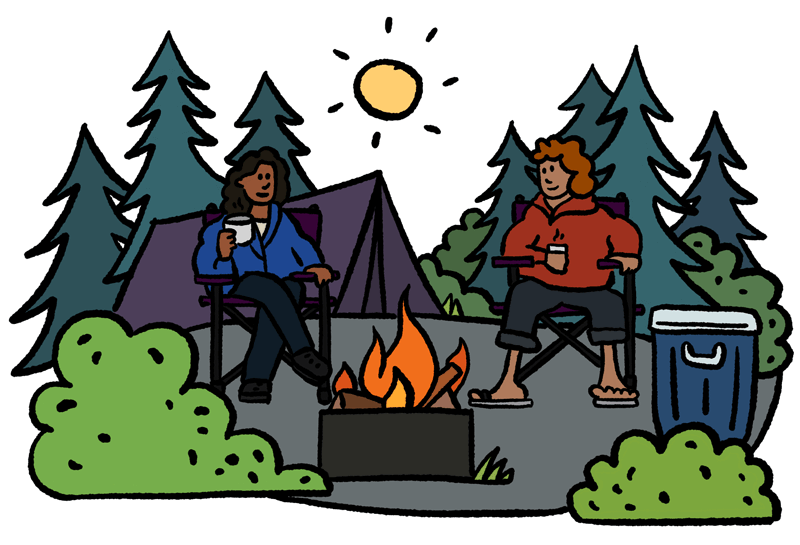 Be the first to post a review of Psicc!
How was your visit to Psicc? Share your review of Psicc and help fellow nature-lovers make an informed decision.
Post a review
Please be nice. Around here, we try to be helpful, inclusive, and constructive.
Map
View a map of Psicc
UNABLE TO RESERVE A CAMPSITE?
Get notified when a sold-out campground has availability
Tell us when, where, and how long you want to camp for. We'll notify you (via SMS) when a suitable spot opens up at that campground—so you can nab that sold-out campsite reservation!