Overview
A brief introduction to Tenkiller Ferry Lake
Recreation opportunities abound in the Lake Tenkiller area. Nestled in the Cookson Hills of eastern Oklahoma, this body of water is known as "Oklahoma's Clear Water Wonderland" and its reputation is well deserved. The lake is well known by fisherman, pleasure boaters and scuba divers as the best place for water-based activities. Just the fact that there are 10 marinas and over 20 launching ramps here should tell you something. Camping is also big on Tenkiller with 14 campgrounds operated by the Corps, State of Oklahoma, and concessionaires. Types of camping range from primitive to full hookup and are pretty evenly spread out from one end of the lake to the other.
Another outdoor activity while in the lake area would be to hike one or more of the three nature trails. The trails vary in length from 1 1/4 miles to over 2 miles. Spectacular vistas, rock formations and many species of wildlife are just a few of the things to take in as you hike along.
Almost all project lands are open to public hunting except for parks and around the dam and control structures. Principal species hunted are whitetail deer, turkey, rabbit and squirrel. A map of public hunting areas is available from the project office and it is included in the public hunting atlas published by the Oklahoma Department of Wildlife Conservation. State laws apply on these lands so be familiar with the rules before you hunt or fish. Most of all, the Corps of Engineers at Tenkiller Ferry Lake wants you to have a safe and enjoyable visit. You, our customer, are important to us and we want you to come back and see us again.
Tenkiller Ferry Lake, or more simply, Lake Tenkiller, is a reservoir in eastern Oklahoma formed by the damming of the Illinois River. The earth-fill dam was constructed between 1947 and 1952 by the United States Army Corps of Engineers for purposes of flood control, hydroelectric power generation, water supply and recreation. It went into full operation in 1953. The lake and dam were named for the Tenkiller family, prominent Cherokees who owned the land and ferry that were bought for the project. This is 6th largest lake in Oklahoma, based on water capacity.


ARE Tenkiller Ferry Lake campsites SOLD OUT?
We can help! Many campsite reservations are cancelled daily. Just tell us when you'd like to camp at Tenkiller Ferry Lake, and how long you want to camp for. We'll text you when a suitable spot opens up!
Scan for cancellations
Contact Tenkiller Ferry Lake
Spotted an error?
Whoops! Sometimes we make mistakes. Want to help improve the Tenkiller Ferry Lake listing? Please suggest a correction.
Reviews
Camper reviews for Tenkiller Ferry Lake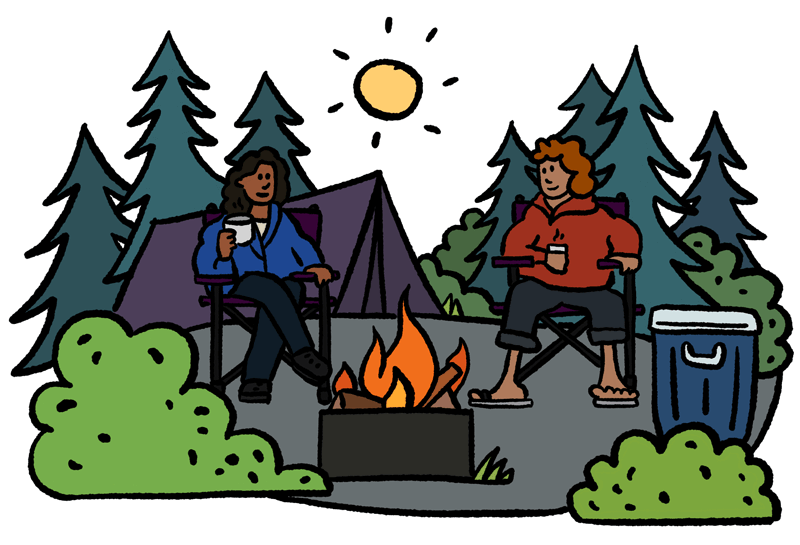 Be the first to post a review of Tenkiller Ferry Lake!
How was your visit to Tenkiller Ferry Lake? Share your review of Tenkiller Ferry Lake and help fellow nature-lovers make an informed decision.
Post a review
Please be nice. Around here, we try to be helpful, inclusive, and constructive.
Map
View a map of Tenkiller Ferry Lake
UNABLE TO RESERVE A CAMPSITE?
Get notified when a sold-out campground has availability
Tell us when, where, and how long you want to camp for. We'll notify you (via SMS) when a suitable spot opens up at that campground—so you can nab that sold-out campsite reservation!