Overview
A brief introduction to Ozark Lake
Ozark Lake extends 36 miles along the Arkansas River. The shoreline of the lake varies from steep bluffs and tree-lined banks to open farm lands and level fields. Many outdoor activities offer excellent recreational opportunities. Nine parks located along the banks of Ozark Lake offer modern amenities such as boat launching ramps, drinking water, camping areas, picnic sites and other facilities for the convenience of all.
Ozark is a city in Franklin County, Arkansas, United States and one of the county's two seats of government. The community is located along the Arkansas River in the Arkansas River Valley on the southern edge of the Ozark Mountains. As of the 2010 census it had a population of 3,684.Incorporated in 1850, Ozark is adjacent to much of Arkansas wine country, and contains a bridge to cross the Arkansas River for travelers heading to points south. The city is also located on Arkansas Highway 23, nicknamed the Pig Trail Scenic Byway, known for its steep drops, sharp curves and scenic mountain views.The name Aux Arcs, later simplified to "Ozark", was given to this bend of the river by the French explorers when they were mapping out this land.
ARE Ozark Lake campsites SOLD OUT?
We can help! Many campsite reservations are cancelled daily. Just tell us when you'd like to camp at Ozark Lake, and how long you want to camp for. We'll text you when a suitable spot opens up!
Scan for cancellations
Spotted an error?
Whoops! Sometimes we make mistakes. Want to help improve the Ozark Lake listing? Please suggest a correction.
Reviews
Camper reviews for Ozark Lake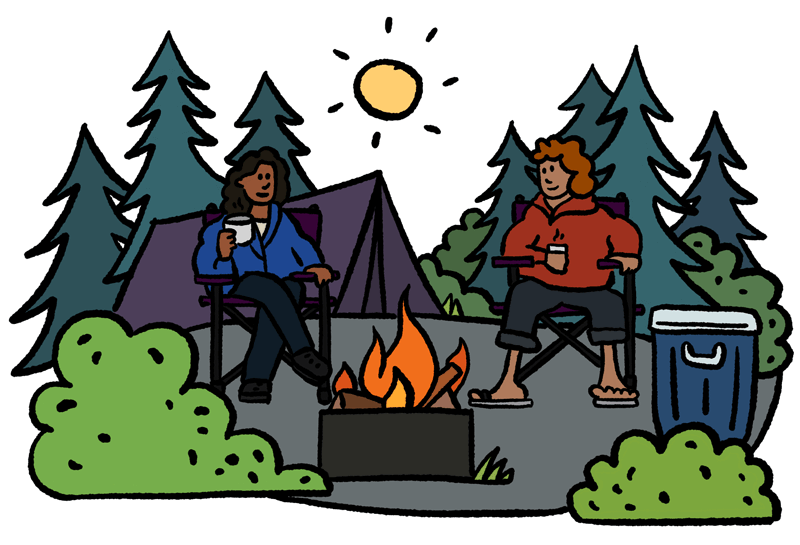 Be the first to post a review of Ozark Lake!
How was your visit to Ozark Lake? Share your review of Ozark Lake and help fellow nature-lovers make an informed decision.
Post a review
Please be nice. Around here, we try to be helpful, inclusive, and constructive.
Map
View a map of Ozark Lake
UNABLE TO RESERVE A CAMPSITE?
Get notified when a sold-out campground has availability
Tell us when, where, and how long you want to camp for. We'll notify you (via SMS) when a suitable spot opens up at that campground—so you can nab that sold-out campsite reservation!