Overview
A brief introduction to Fort Gibson Lake
Fort Gibson Lake is located on the Grand (Neosho) River about 5 miles northwest of historic Fort Gibson, Oklahoma, from which it draws its name. It is about 7.7 miles above the confluence of the Grand (Neosho) and Arkansas Rivers. The lake lies in Wagoner, Cherokee, and Mayes Counties and extends upriver to the Markham Ferry Dam (Lake Hudson).
Northeast Oklahoma has long been noted for its outstanding fishing. At Fort Gibson Lake, sportsmen will find black bass, white bass, crappie, and several varieties of catfish and panfish. Three heated fishing docks offer winter fun for crappie fishing.
When "game fever" is in the air, hunters will find such species as whitetail deer, bobwhite quail, mourning dove, duck, geese, cottontail rabbit and squirrel.

Whitehorn Cove is an unincorporated community and census-designated place (CDP) in Wagoner County, Oklahoma, United States. It was first listed as a CDP prior to the 2020 census.The CDP is in eastern Wagoner County, on the west shore of Fort Gibson Lake, a large reservoir on the Neosho River. The CDP is bordered by Rocky Point to the north and Toppers and Taylor Ferry to the south. The CDP's southern border is the centerline of North Bay, an arm of Fort Gibson Lake.
Whitehorn Cove is 9 miles (14 km) northeast of Wagoner, the county seat.
ARE Fort Gibson Lake campsites SOLD OUT?
We can help! Many campsite reservations are cancelled daily. Just tell us when you'd like to camp at Fort Gibson Lake, and how long you want to camp for. We'll text you when a suitable spot opens up!
Scan for cancellations
Spotted an error?
Whoops! Sometimes we make mistakes. Want to help improve the Fort Gibson Lake listing? Please suggest a correction.
Reviews
Camper reviews for Fort Gibson Lake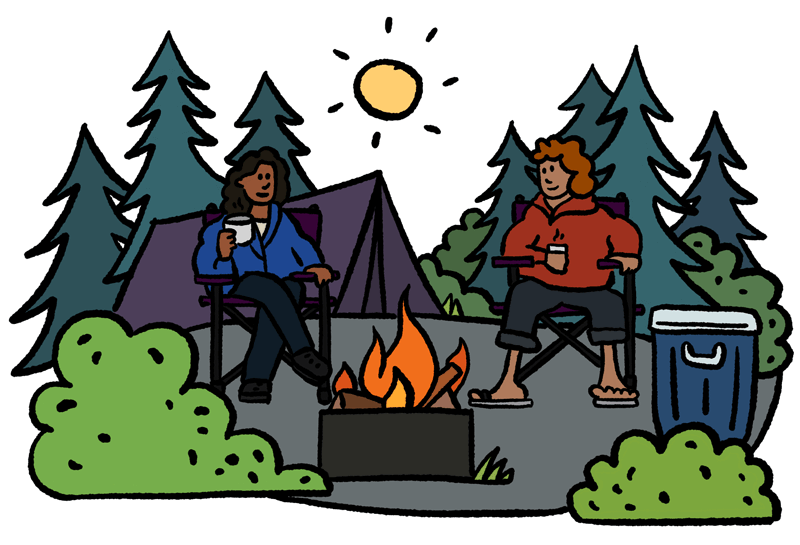 Be the first to post a review of Fort Gibson Lake!
How was your visit to Fort Gibson Lake? Share your review of Fort Gibson Lake and help fellow nature-lovers make an informed decision.
Post a review
Please be nice. Around here, we try to be helpful, inclusive, and constructive.
Map
View a map of Fort Gibson Lake
UNABLE TO RESERVE A CAMPSITE?
Get notified when a sold-out campground has availability
Tell us when, where, and how long you want to camp for. We'll notify you (via SMS) when a suitable spot opens up at that campground—so you can nab that sold-out campsite reservation!