Overview
A brief introduction to Backbone State Park
Backbone State Park is Iowa's oldest state park, dedicated in 1919. Located in the valley of the Maquoketa River, it is approximately three miles (5 km) south of Strawberry Point in Delaware County. It is named for a narrow and steep ridge of bedrock carved by a loop of the Maquoketa River originally known as the Devil's Backbone. The initial 1,200 acres (490 ha) were donated by E.M. Carr of Lamont, Iowa. Backbone Lake Dam, a relatively low dam built by the Civilian Conservation Corps (CCC) in the 1930s, created Backbone Lake. The CCC constructed a majority of trails and buildings which make up the park.
ARE Backbone State Park campsites SOLD OUT?
We can help! Many campsite reservations are cancelled daily. Just tell us when you'd like to camp at Backbone State Park, and how long you want to camp for. We'll text you when a suitable spot opens up!
Scan for cancellations
Contact Backbone State Park
Spotted an error?
Whoops! Sometimes we make mistakes. Want to help improve the Backbone State Park listing? Please suggest a correction.
Reviews
Camper reviews for Backbone State Park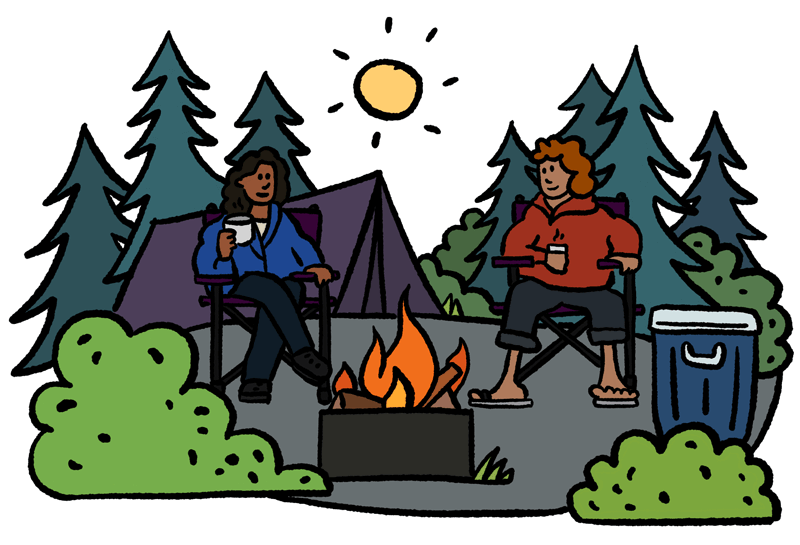 Be the first to post a review of Backbone State Park!
How was your visit to Backbone State Park? Share your review of Backbone State Park and help fellow nature-lovers make an informed decision.
Post a review
Please be nice. Around here, we try to be helpful, inclusive, and constructive.
Map
View a map of Backbone State Park
UNABLE TO RESERVE A CAMPSITE?
Get notified when a sold-out campground has availability
Tell us when, where, and how long you want to camp for. We'll notify you (via SMS) when a suitable spot opens up at that campground—so you can nab that sold-out campsite reservation!