Overview
A brief introduction to Kaibab National Forest
From canyons to prairies, peaks to plateaus, the Kaibab National Forest, which is nestled on the Colorado Plateau, offers layers of opportunity for discovery. The Mogollon Rim forms the southern boundary while extending to the north almost to the Utah border.  Meanwhile, the majestic Grand Canyon National Park bisects the center of the forest.
Elevations range from about 3,000 feet to 10,418 feet at the top of Kendrick Mountain. Beginning in low elevation grasslands and sagebrush, the forest steps up through forests of pinyon-juniper and ponderosa pine to fir, spruce and aspen. Summer temperatures range from 50° F at night to 80-90° F during the day. Summer thunderstorms, known as the monsoon, can build up quickly, especially during July and August. Snow is common from December through March.
Four designated wildernesses are managed for challenge and solitude. The Kaibab Plateau-North Rim Scenic Byway winds through meadows and forest ending at Grand Canyon National Park's North Rim. Opportunities for recreation including developed facilities such as campgrounds, picnic areas and viewpoints are plentiful.
Over 300 miles of trails, some clinging to the rims of the Grand Canyon, allow you to step off the beaten path into uncrowded landscapes. See the Kaibab National Forest recreation page  for more information.
Cataract Lake is a lake in Coconino County which is located near Williams in North Central Arizona.
ARE Kaibab National Forest campsites SOLD OUT?
We can help! Many campsite reservations are cancelled daily. Just tell us when you'd like to camp at Kaibab National Forest, and how long you want to camp for. We'll text you when a suitable spot opens up!
Scan for cancellations
Contact Kaibab National Forest
Spotted an error?
Whoops! Sometimes we make mistakes. Want to help improve the Kaibab National Forest listing? Please suggest a correction.
Reviews
Camper reviews for Kaibab National Forest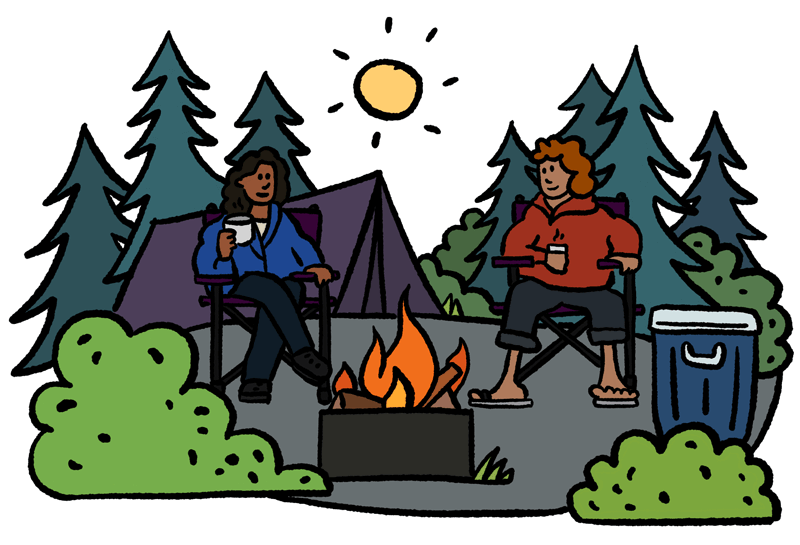 Be the first to post a review of Kaibab National Forest!
How was your visit to Kaibab National Forest? Share your review of Kaibab National Forest and help fellow nature-lovers make an informed decision.
Post a review
Please be nice. Around here, we try to be helpful, inclusive, and constructive.
Map
View a map of Kaibab National Forest
UNABLE TO RESERVE A CAMPSITE?
Get notified when a sold-out campground has availability
Tell us when, where, and how long you want to camp for. We'll notify you (via SMS) when a suitable spot opens up at that campground—so you can nab that sold-out campsite reservation!