Overview
A brief introduction to Tonto National Forest
Tonto National Forest Installs Automated Fee Machines
The Tonto National Forest has installed new Automated Fee Machines for your convenience at designated recreation sites. Starting Monday, August 14th 2017, the following campgrounds require camping passes to be bought at these fee machines. America the Beautiful Interagency Senior or Access Pass holders receive 50% discount (persons over 62 or have a permanent disability). The Tonto Daily Pass, Discovery Passes, and Interagency Passes are no longer accepted as a "camping" pass for these sites. Campsite fees must be purchased/paid at the designated fee machines.
Automated Fee Machine Campsite, Location and Fee information
Permitted Outfitting and Guiding Companies
There are more than 80 companies permitted to provide high quality recreation opportunities on the Tonto National Forest. Most of these companies offer guided tours that provide the safety, knowledge, and experience of qualified guides with quality equipment, while others provide in-demand equipment and basic instruction for visitors to explore the Forest on their own. Activities include hiking, camping, canyoneering, horseback riding, fishing, kayaking, stand up paddleboarding, motorized watercraft tours, jeep tours, UTV and ATV tours, road biking, and mountain biking.  Each company follows strict operating procedures, safety practices, and Forest Service regulations to protect the environment while working hard to ensure you have the most exciting recreational experience possible on the Tonto National Forest.
Below are the permitted outfitting and guiding companies on the Tonto National Forest. Call today to schedule your next adventure!
You can also check out our many Resorts and Marinas to find additional services such as fresh food, boat repair and storage, and shuttle services.
The Central Fire was a wildfire that burned in Tonto National Forest in Maricopa County, Arizona in the United States. The fire, which was first reported on June 20, 2020, burned a total of 4,499 acres (1,821 ha). It was contained on June 30, 2020 and was human caused.
ARE Tonto National Forest campsites SOLD OUT?
We can help! Many campsite reservations are cancelled daily. Just tell us when you'd like to camp at Tonto National Forest, and how long you want to camp for. We'll text you when a suitable spot opens up!
Scan for cancellations
Contact Tonto National Forest
Spotted an error?
Whoops! Sometimes we make mistakes. Want to help improve the Tonto National Forest listing? Please suggest a correction.
Reviews
Camper reviews for Tonto National Forest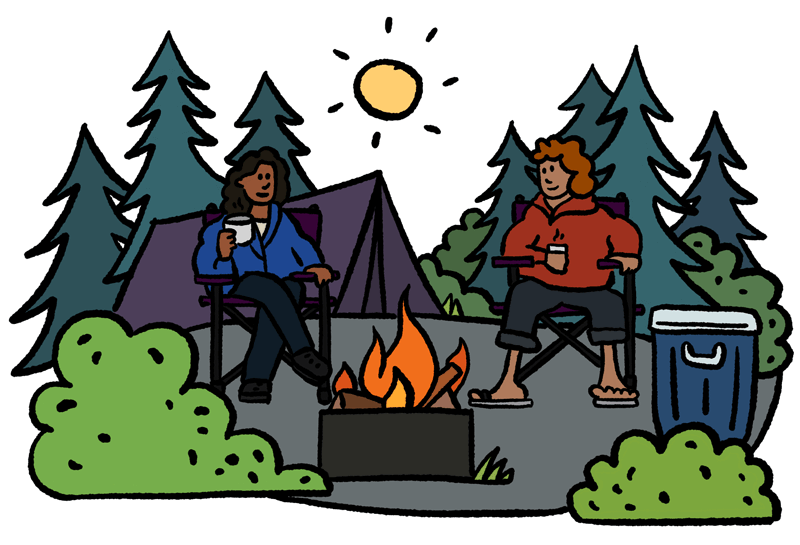 Be the first to post a review of Tonto National Forest!
How was your visit to Tonto National Forest? Share your review of Tonto National Forest and help fellow nature-lovers make an informed decision.
Post a review
Please be nice. Around here, we try to be helpful, inclusive, and constructive.
Map
View a map of Tonto National Forest
UNABLE TO RESERVE A CAMPSITE?
Get notified when a sold-out campground has availability
Tell us when, where, and how long you want to camp for. We'll notify you (via SMS) when a suitable spot opens up at that campground—so you can nab that sold-out campsite reservation!