Overview
A brief introduction to Coconino National Forest Recreation
The Digital Travel Map is a free resource for anyone headed out into the Coconino National Forest. Whether you're driving, hiking, riding, or exploring, you will find this full color, GPS-enabled map a handy reference to have on your mobile device. The map show trails, recreation sites, major landmarks, and forest boundaries in addition to the roads shown on the Motor Vehicle Use Map.
See Maps and Publications for more digital and printed maps.
Some tips to help you enjoy your recreation experience...


Fireworks are not allowed on the National Forest.


Winter brings snow to the high country. Be avalanche aware!


When camping or picnicking, please keep your site clean, free from trash and food. Otherwise animals and insects are attracted to your site.


Bag your trash and take it home with you. Help us keep our forests clean and green by "Packing It Out!"


Never leave your campfire unattended. When you leave, put it out, dead out! See Forest Orders for any current fire restrictions


Human waste is a big problem when thousands of people converge on the Forest. Please see Leave No Trace - Dispose of Waste Properly for detailed instructions on handling this "delicate" situation.


Sharing the trail with horses
"What a Horse Sees!" – a short film illustrating safe ways of passing horse and rider on the trail. [Trailmeister.com]
Driving motorized vehicles on the Forest
Keep motor vehicles on designated routes and areas. If you plan on camping, driving off-highway vehicles, hunting, or exploring the backcountry, get a free Motor Vehicle Use Map (MVUM) to know which roads are open to motor vehicle use. Know before you go.
Where do recreation fees go and how are they used?
Take a moment to view the latest Recreation Fee Accomplishment Report, which shows the revenue and expenditures, as well as how fees were put to good use!
With your help, we can protect our natural resources for future generations. Thank you!
Walnut Canyon National Monument (Hopi: Wupatupqa) is a United States National Monument located about 10 mi (16 km) southeast of downtown Flagstaff, Arizona, near Interstate 40. The canyon rim elevation is 6,690 ft (2,040 m); the canyon's floor is 350 ft lower. A 0.9 mi (1.4 km) long loop trail descends 185 ft (56 m) into the canyon passing 25 cliff dwelling rooms constructed by the Sinagua, a pre-Columbian cultural group that lived in Walnut Canyon from about 1100 to 1250 AD. Other contemporary habitations of the Sinagua people are preserved in the nearby Tuzigoot and Montezuma Castle national monuments.
Read more about Coconino National Forest Recreation at Wikipedia
ARE Coconino National Forest Recreation campsites SOLD OUT?
We can help! Many campsite reservations are cancelled daily. Just tell us when you'd like to camp at Coconino National Forest Recreation, and how long you want to camp for. We'll text you when a suitable spot opens up!
Scan for cancellations
Contact Coconino National Forest Recreation
Spotted an error?
Whoops! Sometimes we make mistakes. Want to help improve the Coconino National Forest Recreation listing? Please suggest a correction.
Reviews
Camper reviews for Coconino National Forest Recreation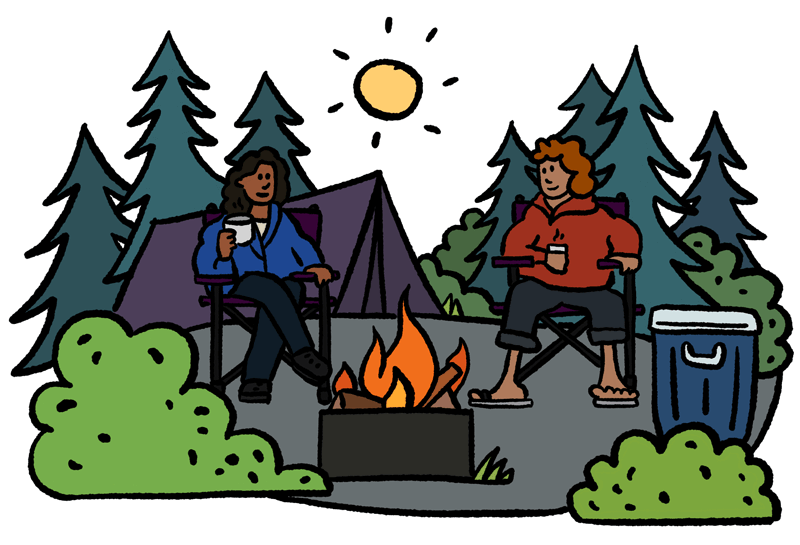 Be the first to post a review of Coconino National Forest Recreation!
How was your visit to Coconino National Forest Recreation? Share your review of Coconino National Forest Recreation and help fellow nature-lovers make an informed decision.
Post a review
Please be nice. Around here, we try to be helpful, inclusive, and constructive.
Map
View a map of Coconino National Forest Recreation
UNABLE TO RESERVE A CAMPSITE?
Get notified when a sold-out campground has availability
Tell us when, where, and how long you want to camp for. We'll notify you (via SMS) when a suitable spot opens up at that campground—so you can nab that sold-out campsite reservation!