Overview
A brief introduction to Chugach State Park
Chugach State Park covers 495,204 acres (2,004 square kilometers) covering a hilly region immediately east of Anchorage, in south-central Alaska.Established by legislation signed into law on August 6, 1970, by Alaska Governor Keith Miller, this state park was created to provide recreational opportunities, protect the scenic value of the Chugach Mountains and other geographic features, and ensure the safety of the water supply for Anchorage. The park, managed by Alaska State Parks, is the third-largest state park in the United States, and consists of geographically disparate areas each with different attractions and facilities. Only Anza-Borrego Desert State Park in California and Wood-Tikchik State Park in western Alaska are larger. Though primarily in the Municipality of Anchorage, a small portion of the park north of the Eklutna Lake area in the vicinity of Pioneer Peak lies within the Matanuska-Susitna Borough.Hunting and fishing are permitted in the Chugach under regulations established by the Alaska Department of Fish and Game for game management unit 14c. Target practice is not allowed within the park boundaries.


ARE Chugach State Park campsites SOLD OUT?
We can help! Many campsite reservations are cancelled daily. Just tell us when you'd like to camp at Chugach State Park, and how long you want to camp for. We'll text you when a suitable spot opens up!
Scan for cancellations
Contact Chugach State Park
Spotted an error?
Whoops! Sometimes we make mistakes. Want to help improve the Chugach State Park listing? Please suggest a correction.
Reviews
Camper reviews for Chugach State Park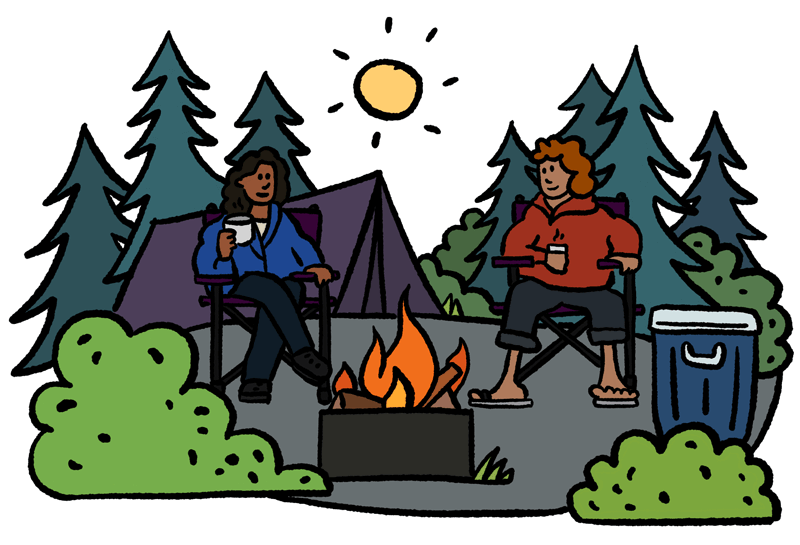 Be the first to post a review of Chugach State Park!
How was your visit to Chugach State Park? Share your review of Chugach State Park and help fellow nature-lovers make an informed decision.
Post a review
Please be nice. Around here, we try to be helpful, inclusive, and constructive.
Map
View a map of Chugach State Park
UNABLE TO RESERVE A CAMPSITE?
Get notified when a sold-out campground has availability
Tell us when, where, and how long you want to camp for. We'll notify you (via SMS) when a suitable spot opens up at that campground—so you can nab that sold-out campsite reservation!