Overview
A brief introduction to Elk City State Park
Elk City State Park is a state park in Montgomery County, Kansas, United States, located west of Independence.
The 857-acre (347 ha) park is adjacent to the 4,500-acre (1,800 ha) Elk City Reservoir and the 12,000-acre (49 km2) Elk City Wildlife Area. The reservoir offers fishing opportunities for channel catfish, white bass, crappie, flathead catfish, largemouth bass and saugeye. The Wildlife Area offers a chance to view white-tailed deer, wild turkey, bobwhite quail, cottontail, gray squirrel, prairie chicken, beaver, raccoon, bobcat, coyote, gray fox, opossum, mink and muskrat.
A nationally recognized trails system allows visitors to take in a variety of flora and fauna. The Green Thumb Nature Trail at the Timber Road campground is a one-mile loop with a panoramic vista of the lake. The nearby Table Mound Hiking Trail runs 2.75 miles (4.43 km) north along the east side of the lake to the scenic overlook at the dam. At the overlook is the 2/3-mile Post Oak Nature Trail. There is also a paved and handicapped accessible 3.3-mile (5.3 km) South Squaw Multipurpose trail. Running outside of the park is the Elk River Hiking Trail, a scenic 15-mile (24 km) route that begins at the west edge of the dam and ends near the U.S. Route 160 bridge on the Elk River.
ARE Elk City State Park campsites SOLD OUT?
We can help! Many campsite reservations are cancelled daily. Just tell us when you'd like to camp at Elk City State Park, and how long you want to camp for. We'll text you when a suitable spot opens up!
Scan for cancellations
Contact Elk City State Park
Spotted an error?
Whoops! Sometimes we make mistakes. Want to help improve the Elk City State Park listing? Please suggest a correction.
Reviews
Camper reviews for Elk City State Park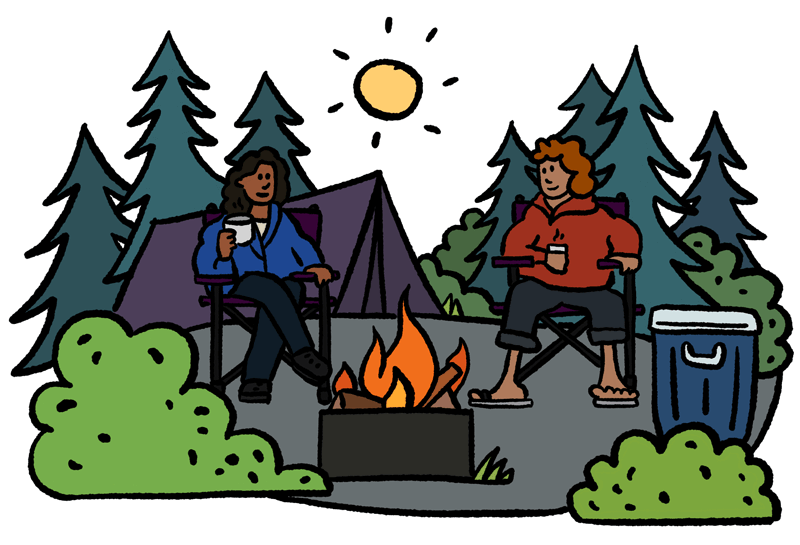 Be the first to post a review of Elk City State Park!
How was your visit to Elk City State Park? Share your review of Elk City State Park and help fellow nature-lovers make an informed decision.
Post a review
Please be nice. Around here, we try to be helpful, inclusive, and constructive.
Map
View a map of Elk City State Park
UNABLE TO RESERVE A CAMPSITE?
Get notified when a sold-out campground has availability
Tell us when, where, and how long you want to camp for. We'll notify you (via SMS) when a suitable spot opens up at that campground—so you can nab that sold-out campsite reservation!