Overview
A brief introduction to Salamonie Lake
Salamonie Dam (National ID # IN03005) is a dam in Wabash County, Indiana.
The earthen and rockfill dam was constructed in 1966 by the United States Army Corps of Engineers, with a height of 133 feet (41 m) and 6,100 feet (1,900 m) long at its crest. It impounds the Salamonie River for flood control and storm water managed, is owned by the Corps of Engineers, and is operated by the Corps and the Indiana Department of Natural Resources.
The reservoir it creates, Salamonie Lake, has a normal water surface of 4.5 square miles (12 km2) and a maximum capacity of 263,600 acre-feet (325,100,000 m3); the total project encompasses 12,000 acres (49 km2) of land and water. Recreation includes boating, swimming and fishing for white crappie, channel catfish, white bass, and walleye. The state also operates the adjacent Salamonie River State Forest, Mt. Hope State Recreation Area, Dora New Holland State Recreation Area, Lost Bridge State Recreation Area, and Mt. Etna State Recreation Area.
ARE Salamonie Lake campsites SOLD OUT?
We can help! Many campsite reservations are cancelled daily. Just tell us when you'd like to camp at Salamonie Lake, and how long you want to camp for. We'll text you when a suitable spot opens up!
Scan for cancellations
Spotted an error?
Whoops! Sometimes we make mistakes. Want to help improve the Salamonie Lake listing? Please suggest a correction.
Reviews
Camper reviews for Salamonie Lake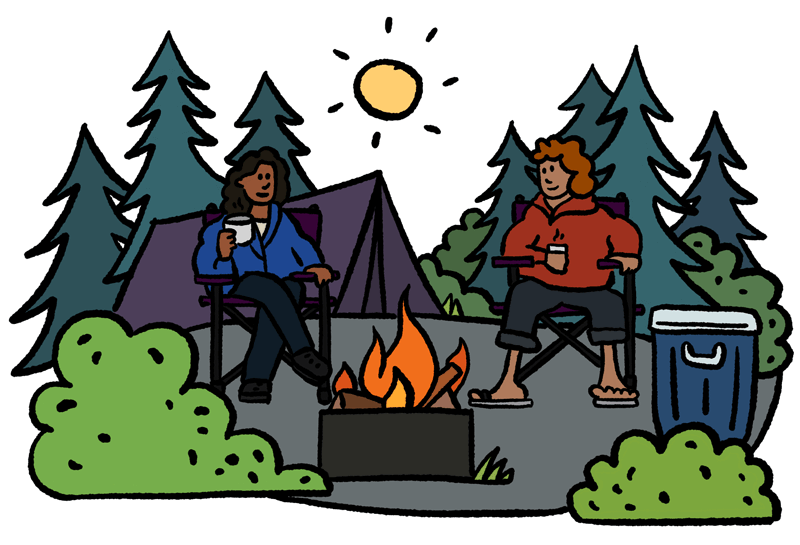 Be the first to post a review of Salamonie Lake!
How was your visit to Salamonie Lake? Share your review of Salamonie Lake and help fellow nature-lovers make an informed decision.
Post a review
Please be nice. Around here, we try to be helpful, inclusive, and constructive.
Map
View a map of Salamonie Lake
UNABLE TO RESERVE A CAMPSITE?
Get notified when a sold-out campground has availability
Tell us when, where, and how long you want to camp for. We'll notify you (via SMS) when a suitable spot opens up at that campground—so you can nab that sold-out campsite reservation!