Overview
A brief introduction to Reynolds Mansion
Sapelo Island is a state-protected barrier island located in McIntosh County, Georgia. The island is accessible only by boat; the primary ferry comes from the Sapelo Island Visitors Center in McIntosh County, Georgia, a seven-mile (11 km), twenty-minute trip. It is the site of Hog Hammock, the last known Gullah community. It is illegal to visit the island without a permit issued by state tourism authorities.
Approximately 97 percent of the island is owned by the state of Georgia and is managed by the Georgia Department of Natural Resources; the remainder is under private ownership. The western perimeter of Sapelo is the Sapelo Island National Estuarine Research Reserve (SINERR) which is part of NOAA's National Estuarine Research Reserve system (NERR). The University of Georgia Marine Institute, which is focused on research and education, is located on 1,500 acres (610 ha) on the south end of the island. The Reynolds Mansion, a Georgia State Park, also lies on the south end of the island. Visitors to the island must be a part of an organized tour or guests of residents on the island.


ARE Reynolds Mansion campsites SOLD OUT?
We can help! Many campsite reservations are cancelled daily. Just tell us when you'd like to camp at Reynolds Mansion, and how long you want to camp for. We'll text you when a suitable spot opens up!
Scan for cancellations
Spotted an error?
Whoops! Sometimes we make mistakes. Want to help improve the Reynolds Mansion listing? Please suggest a correction.
Reviews
Camper reviews for Reynolds Mansion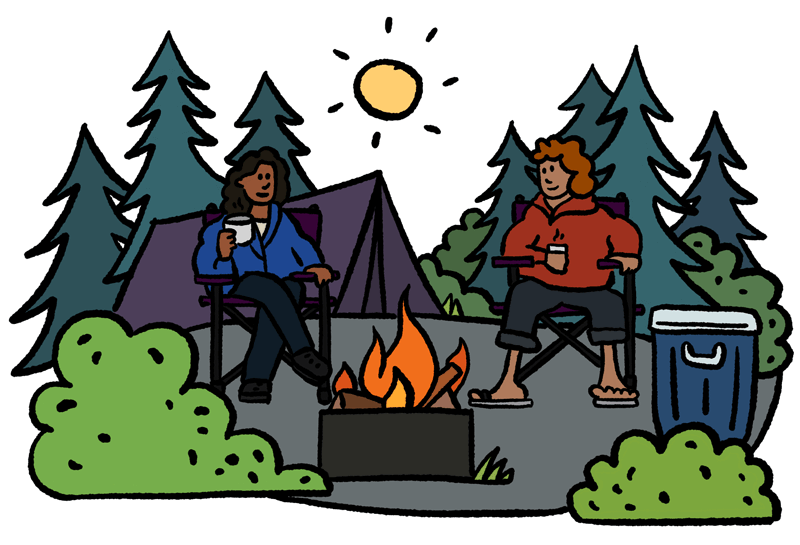 Be the first to post a review of Reynolds Mansion!
How was your visit to Reynolds Mansion? Share your review of Reynolds Mansion and help fellow nature-lovers make an informed decision.
Post a review
Please be nice. Around here, we try to be helpful, inclusive, and constructive.
Map
View a map of Reynolds Mansion
UNABLE TO RESERVE A CAMPSITE?
Get notified when a sold-out campground has availability
Tell us when, where, and how long you want to camp for. We'll notify you (via SMS) when a suitable spot opens up at that campground—so you can nab that sold-out campsite reservation!