Overview
A brief introduction to Rock Creek Park
Rock Creek Park is truly a gem in our nation's capital. This 1,754 acre city park was officially authorized in 1890, making it the third national park to be designated by the federal government. It offers visitors the opportunity to escape the bustle of the city and find a peaceful refuge, recreation, fresh air, majestic trees, wild animals, and thousands of years of human history.
Rock Creek Park is a large urban park that bisects the Northwest quadrant of Washington, D.C. The park was created by an Act of Congress in 1890 and today is administered by the National Park Service. In addition to the park proper, the Rock Creek administrative unit of the National Park Service administers various other federally owned properties in the District of Columbia located to the north and west of the National Mall, including Meridian Hill Park on 16th Street, N.W., the Old Stone House in Georgetown, and certain of the Fort Circle Parks, a series of batteries and forts encircling the District of Columbia for its defense during the U.S. Civil War.
ARE Rock Creek Park campsites SOLD OUT?
We can help! Many campsite reservations are cancelled daily. Just tell us when you'd like to camp at Rock Creek Park, and how long you want to camp for. We'll text you when a suitable spot opens up!
Scan for cancellations
Spotted an error?
Whoops! Sometimes we make mistakes. Want to help improve the Rock Creek Park listing? Please suggest a correction.
Reviews
Camper reviews for Rock Creek Park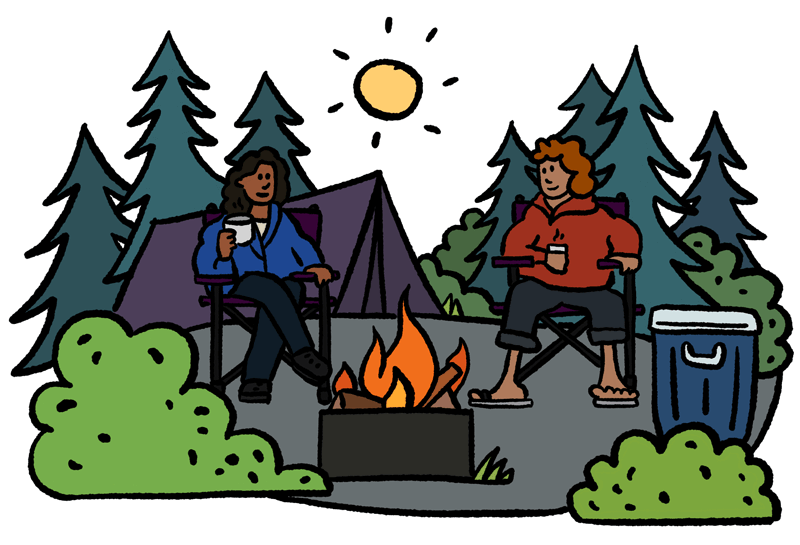 Be the first to post a review of Rock Creek Park!
How was your visit to Rock Creek Park? Share your review of Rock Creek Park and help fellow nature-lovers make an informed decision.
Post a review
Please be nice. Around here, we try to be helpful, inclusive, and constructive.
Map
View a map of Rock Creek Park
UNABLE TO RESERVE A CAMPSITE?
Get notified when a sold-out campground has availability
Tell us when, where, and how long you want to camp for. We'll notify you (via SMS) when a suitable spot opens up at that campground—so you can nab that sold-out campsite reservation!