Overview
A brief introduction to Fort Dupont Park
This 361 acre wooded park was once home to an earthen fort built to protect Washington, DC, during the Civil War. Today, visitors can see the fort's earthworks and escape to the great outdoors. Activities include picnics, nature walks, biking, gardening, environmental education, music, and ranger-led programs.
Fort Dupont is a residential neighborhood located in southeast Washington, D.C., east of the Anacostia River. It is bounded by East Capitol Street to the north, Fort Dupont Park to the south, Minnesota Avenue to the west, and Fort Chaplin Park to the east and northeast. Fort Dupont has a population of approximately 7,050.Fort Dupont is adjacent to Fort Dupont Park, the grounds of a Civil War-era fort that was constructed for the defense of Washington. Fort Dupont is a distinct neighborhood from the nearby Dupont Park, although both border the park and take their name from it.
ARE Fort Dupont Park campsites SOLD OUT?
We can help! Many campsite reservations are cancelled daily. Just tell us when you'd like to camp at Fort Dupont Park, and how long you want to camp for. We'll text you when a suitable spot opens up!
Scan for cancellations
Spotted an error?
Whoops! Sometimes we make mistakes. Want to help improve the Fort Dupont Park listing? Please suggest a correction.
Reviews
Camper reviews for Fort Dupont Park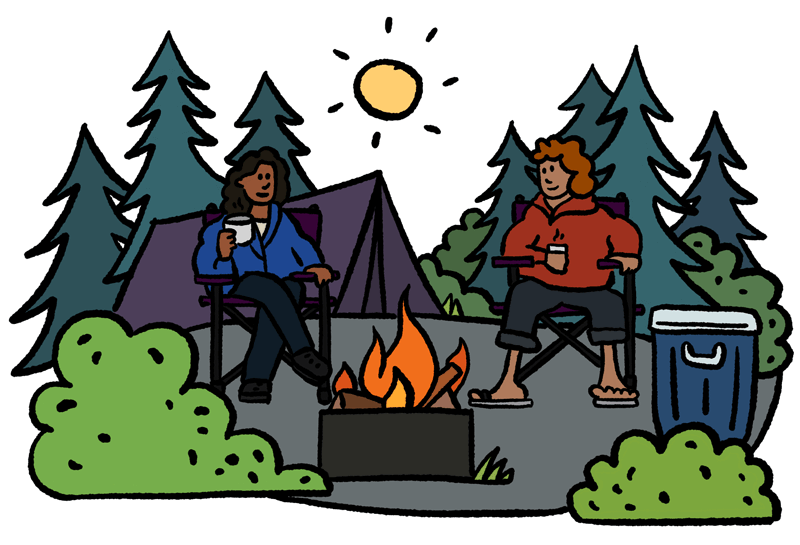 Be the first to post a review of Fort Dupont Park!
How was your visit to Fort Dupont Park? Share your review of Fort Dupont Park and help fellow nature-lovers make an informed decision.
Post a review
Please be nice. Around here, we try to be helpful, inclusive, and constructive.
Map
View a map of Fort Dupont Park
UNABLE TO RESERVE A CAMPSITE?
Get notified when a sold-out campground has availability
Tell us when, where, and how long you want to camp for. We'll notify you (via SMS) when a suitable spot opens up at that campground—so you can nab that sold-out campsite reservation!