Overview
A brief introduction to Chugach National Forest
5.4 million acres of stunning scenery!
The Eastern Kenai Peninsula

and the Seward Ranger District
The Russian River draws tens of thousands of salmon anglers, but if your tastes run quieter, check out backcountry streams and lakes for grayling and trout.
The Copper River Delta

and the Cordova Ranger District
On the Copper River Highway, enjoy the drive through wetlands and rainforest and across the mighty Copper River. Near the road's end, the towering blue wall of Childs Glacier looms.
Prince William Sound

and the Glacier Ranger District
Visitors in kayaks, cruise ships, small boats, ferries, and float planes explore Prince William Sound's 3,500 miles of coastline and three million acres of ocean and land...
Gravina Island is an island within Chugach National Forest in Prince William Sound.
ARE Chugach National Forest campsites SOLD OUT?
We can help! Many campsite reservations are cancelled daily. Just tell us when you'd like to camp at Chugach National Forest, and how long you want to camp for. We'll text you when a suitable spot opens up!
Scan for cancellations
Contact Chugach National Forest
Spotted an error?
Whoops! Sometimes we make mistakes. Want to help improve the Chugach National Forest listing? Please suggest a correction.
Reviews
Camper reviews for Chugach National Forest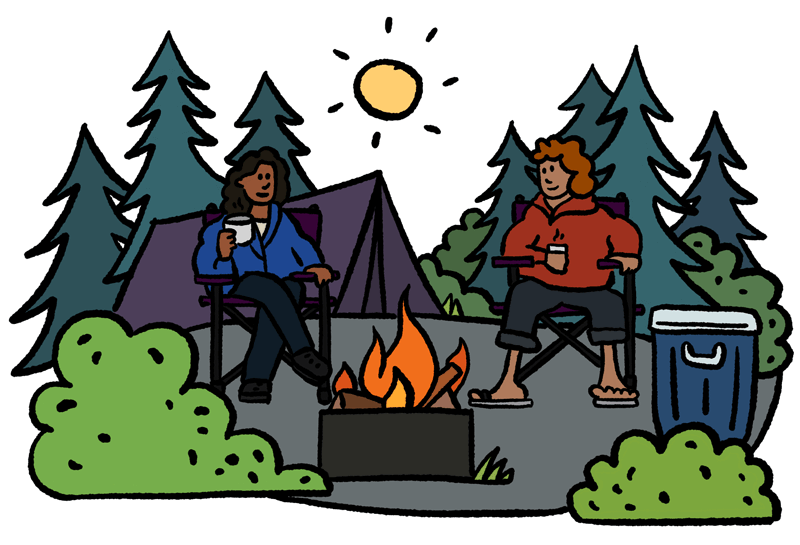 Be the first to post a review of Chugach National Forest!
How was your visit to Chugach National Forest? Share your review of Chugach National Forest and help fellow nature-lovers make an informed decision.
Post a review
Please be nice. Around here, we try to be helpful, inclusive, and constructive.
Map
View a map of Chugach National Forest
UNABLE TO RESERVE A CAMPSITE?
Get notified when a sold-out campground has availability
Tell us when, where, and how long you want to camp for. We'll notify you (via SMS) when a suitable spot opens up at that campground—so you can nab that sold-out campsite reservation!