Overview
A brief introduction to Philpott Lake
Nestled in the rugged foothills within sight of the Blue Ridge Mountains of Virginia are the lake and surrounding public lands of Philpott Lake. The clear water and natural shoreline make Philpott Lake a unique place to visit. Over 6,000 acres of surrounding land, 3,000 acres of water, and a power plant make up Philpott Project located in portions of Franklin, Henry and Patrick counties. Congress authorized construction in 1944 for flood control and hydroelectric power generation as the primary purposes, and water supply and recreation as subsequent purposes. Virtual Tour of Lake
Philpott Lake is a reservoir in the U.S. state of Virginia. It is impounded by Philpott Dam.
The lake is at an elevation of 974 feet (297 m), covers an area of 2,900 acres (12 km2), and has a shoreline length of 100 miles (160 km). Philpott Lake extends into Franklin, Henry, and Patrick counties, Virginia. It is bordered by 6,424 acres (26.00 km2) of U.S. Army Corps of Engineers-managed lands.The lake and Philpott Dam were created to control flooding along the Smith River, to generate hydroelectric power, and to provide recreational activities. Construction on Philpott Dam began in 1948 and was completed in 1952.Virginia state record lake trout and coho salmon were caught in Philpott Lake in 1966 and 1971, respectively. The last report of collection of a stocked Pacific salmon in this reservoir was in either late 1972 or January 1973, which may have been either a Chinook salmon or a coho.
ARE Philpott Lake campsites SOLD OUT?
We can help! Many campsite reservations are cancelled daily. Just tell us when you'd like to camp at Philpott Lake, and how long you want to camp for. We'll text you when a suitable spot opens up!
Scan for cancellations
Spotted an error?
Whoops! Sometimes we make mistakes. Want to help improve the Philpott Lake listing? Please suggest a correction.
Reviews
Camper reviews for Philpott Lake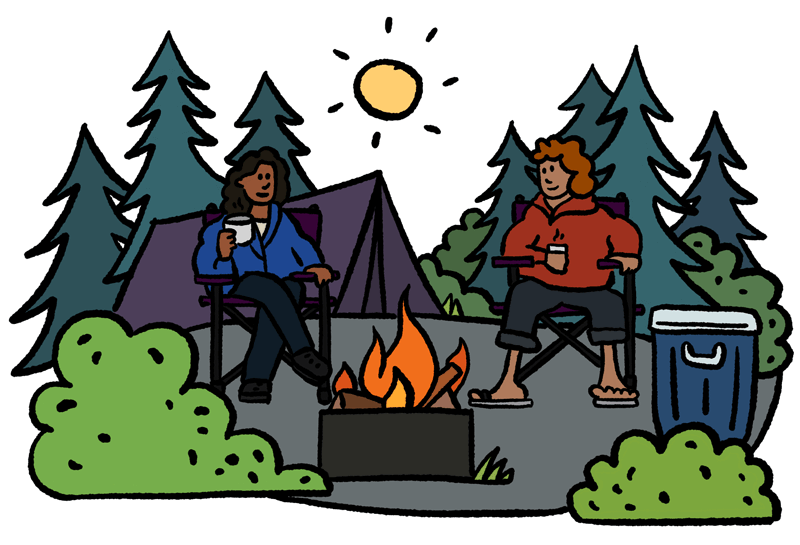 Be the first to post a review of Philpott Lake!
How was your visit to Philpott Lake? Share your review of Philpott Lake and help fellow nature-lovers make an informed decision.
Post a review
Please be nice. Around here, we try to be helpful, inclusive, and constructive.
Map
View a map of Philpott Lake
UNABLE TO RESERVE A CAMPSITE?
Get notified when a sold-out campground has availability
Tell us when, where, and how long you want to camp for. We'll notify you (via SMS) when a suitable spot opens up at that campground—so you can nab that sold-out campsite reservation!