Overview
A brief introduction to Dolores River
The Utah section of the Dolores River offers technical rapids, stunning scenery, wildlife viewing, side-canyon hiking, and camping. Permits are required year-round for all private, non-commercial use of the Lower Dolores. There is no limit on the number of permits issued. Permits will become available beginning January 1st each year through Recreation.gov. The permit authorizes a group size of 1 to 25 to float the stretch of the Lower Dolores River.
The Lower Dolores has a very short, erratic (and often non-existent) boating season. Flows typically peak between late April and early May. Suggested minimum flows are 200 CFS for canoes, pack rafts, kayaks, and inflatable Kayaks; 800 CFS for rafts under 14 feet; and 1,000 CFS for rafts larger than 14 feet.
Rapids on this section range from class I to class IV, and the most challenging rapid is near the Utah and Colorado stateline. The "Stateline Rapid" is a mile-long rock garden and requires excellent scouting (from river right) and quick maneuvering at all water levels. Mistakes in this rapid can result in a very long and dangerous swim. Many groups choose to put in below this rapid. A map is available at https://www.blm.gov/sites/blm.gov/files/Moab_DoloresRiverMap.pdf. Bring an adequate amount of drinking water as the Dolores and its tributaries are unfit for human consumption. Land ownership along the Dolores River is mixed, please respect the rights of private landowners.
For the portion of the Dolores River that flows through Colorado, please contact the Tres Rios Field Office. Private trips do not require a permit for boating the Dolores River through Colorado. More information on stream flows can be found on the Dolores Water Conservancy District website.
ARE Dolores River campsites SOLD OUT?
We can help! Many campsite reservations are cancelled daily. Just tell us when you'd like to camp at Dolores River, and how long you want to camp for. We'll text you when a suitable spot opens up!
Scan for cancellations
Spotted an error?
Whoops! Sometimes we make mistakes. Want to help improve the Dolores River listing? Please suggest a correction.
Reviews
Camper reviews for Dolores River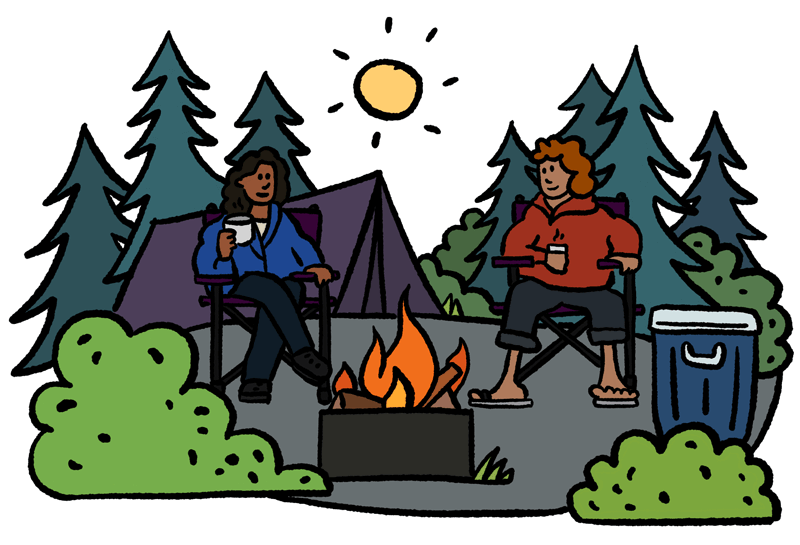 Be the first to post a review of Dolores River!
How was your visit to Dolores River? Share your review of Dolores River and help fellow nature-lovers make an informed decision.
Post a review
Please be nice. Around here, we try to be helpful, inclusive, and constructive.
Map
View a map of Dolores River
UNABLE TO RESERVE A CAMPSITE?
Get notified when a sold-out campground has availability
Tell us when, where, and how long you want to camp for. We'll notify you (via SMS) when a suitable spot opens up at that campground—so you can nab that sold-out campsite reservation!