Overview
A brief introduction to Baker Dam Recreation Area
Built in 1953 at the foot of the towering Pine Valley Mountains, the reservoir area offers slightly cooler temperatures and a quick getaway from St. George and other lower elevation communities.
The reservoir is managed by the Baker Dam Reservoir Association. Stocked with trout on a regular basis by the Utah State Division of Wildlife Resources, the reservoir is a popular fishing site. While spring and fall provide the best fishing opportunities, Baker Dam Recreation Area is open year-round. Baker Dam is also a good base for hunters looking for deer, quail, and rabbit, and off highway vehicle users wanting to explore higher elevations. Please be informed of all Federal, State, and local laws and regulations for hunting and OHVs. Much of the land surrounding the reservoir is private except for the southern end, which is public land. Please view the land ownership map and respect private property.
A 18 site campground is available on site.
BLM's St. George Field Office will begin an online reservation system for overnight camping at Baker Dam
Recreation Area. These campgrounds will no longer be first come, first served; reservations will be required. Visitors will be
able to reserve campsites online at the Federal website, www.recreation.gov, or by calling toll free, 877-444-6777.
The online reservation system will be in effect on September 1, 2021. Reservations for campsites can be made one
month prior, beginning August 1, 2021. Day use fees will continue to be paid at the onsite recreation fee boxes.
The online reservation system will enable visitors to:
 Reserve campsites year-round
 Select a specific campsite
 Enjoy the convenience of having a reserved campsite
 Pay for campsites with a credit card Potable water is not available, so be sure to bring your own. Note: Day Use sites can NOT be reserved; they are first come first serve. Day Use Amenities: Vehicle Parking Picnic Tables Fire Rings with Grills 2 Vault Toilets (ADA Compliant) Dumpster Self-Pay Register Kiosk
ARE Baker Dam Recreation Area campsites SOLD OUT?
We can help! Many campsite reservations are cancelled daily. Just tell us when you'd like to camp at Baker Dam Recreation Area, and how long you want to camp for. We'll text you when a suitable spot opens up!
Scan for cancellations
Contact Baker Dam Recreation Area
Spotted an error?
Whoops! Sometimes we make mistakes. Want to help improve the Baker Dam Recreation Area listing? Please suggest a correction.
Reviews
Camper reviews for Baker Dam Recreation Area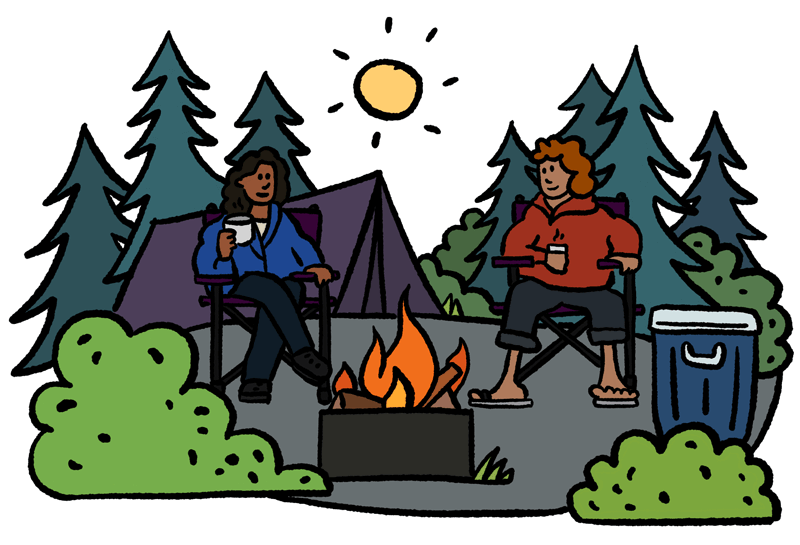 Be the first to post a review of Baker Dam Recreation Area!
How was your visit to Baker Dam Recreation Area? Share your review of Baker Dam Recreation Area and help fellow nature-lovers make an informed decision.
Post a review
Please be nice. Around here, we try to be helpful, inclusive, and constructive.
Map
View a map of Baker Dam Recreation Area
UNABLE TO RESERVE A CAMPSITE?
Get notified when a sold-out campground has availability
Tell us when, where, and how long you want to camp for. We'll notify you (via SMS) when a suitable spot opens up at that campground—so you can nab that sold-out campsite reservation!