Overview
A brief introduction to Andrew Jackson State Park
Andrew Jackson State Park is a 360-acre (1.5 km2) South Carolina state park established in 1952 to honor the only South Carolina-born president, Andrew Jackson, who was born nearby in 1767. The park is on U.S. Highway 521 about nine miles north of Lancaster, South Carolina. The park offers hiking, boating, camping, fishing and picnicking. There are 25 camping spaces with paved road access. Each space has water hookup and electricity. They are often full on weekends, But not during the week. Nearby is a 20-acre lake with an island in the middle and hiking paths all the way around it. There is abundant Wildlife.
The park's museum features exhibits about the boyhood life of U.S. President Andrew Jackson, who grew up in this region. Rooms depict Colonial period life, including a dining room, bedroom, textile room, and early tools and farm implements.
A notable park feature is a large bronze statue called Andrew Jackson, A Boy of The Waxhaws, sculpted by Anna Hyatt Huntington, that depicts a young Jackson astride a farm horse. There is a marker recognizing Jackson's birthplace that was donated by the Daughters of the American Revolution. The park also includes a replica of a late 18th-century one-room schoolhouse and an amphitheatre.
ARE Andrew Jackson State Park campsites SOLD OUT?
We can help! Many campsite reservations are cancelled daily. Just tell us when you'd like to camp at Andrew Jackson State Park, and how long you want to camp for. We'll text you when a suitable spot opens up!
Scan for cancellations
Contact Andrew Jackson State Park
Spotted an error?
Whoops! Sometimes we make mistakes. Want to help improve the Andrew Jackson State Park listing? Please suggest a correction.
Reviews
Camper reviews for Andrew Jackson State Park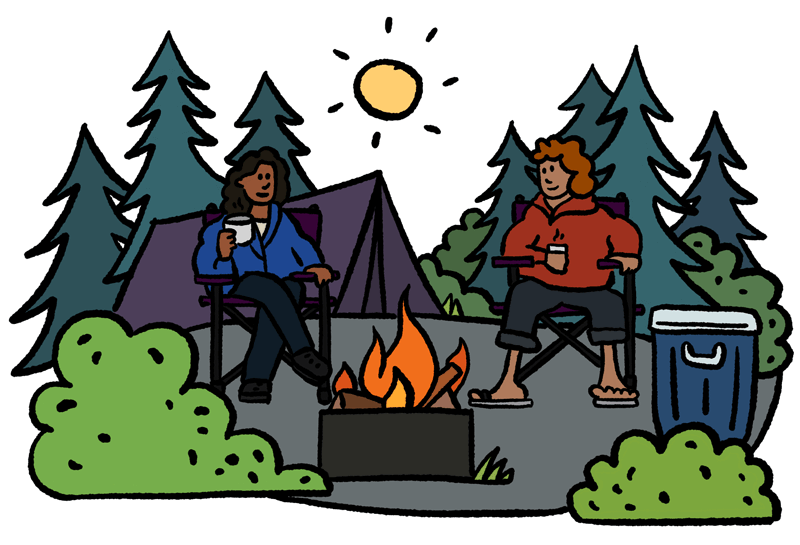 Be the first to post a review of Andrew Jackson State Park!
How was your visit to Andrew Jackson State Park? Share your review of Andrew Jackson State Park and help fellow nature-lovers make an informed decision.
Post a review
Please be nice. Around here, we try to be helpful, inclusive, and constructive.
Map
View a map of Andrew Jackson State Park
UNABLE TO RESERVE A CAMPSITE?
Get notified when a sold-out campground has availability
Tell us when, where, and how long you want to camp for. We'll notify you (via SMS) when a suitable spot opens up at that campground—so you can nab that sold-out campsite reservation!