Overview
A brief introduction to Paint Creek Lake
Impressive, prehistoric Indian sites in the central Scioto River basin are in the vicinity of this lake. Rock climbing is permitted on the Harmony Trail wall and the Spillway walls only. Climbing maps are available at the Corps of Engineers office. Minimum impact climbing practices are encouraged. No lead climbing, no bolting, natural colored chalk only, bouldering no more than 4 ft. off the ground, and climb during daylight hours only.}
Paint Creek State Park is a 5,652-acre (2,287 ha) public recreation area located in Highland and Ross counties in the U.S. state of Ohio. The state park's central feature is a reservoir, 1,148-acre (465 ha) Paint Creek Lake, which was created by the damming of Paint Creek. Construction on the dam started in 1967, and Paint Creek State Park was opened in 1972.The underlying geology of the park is limestone, and significant limestone bluffs may be seen, and hiked to, just below the dam. The bluffs and gorges feature Coolwort (Sullivantia), an extremely rare wildflower in Ohio. as well as an outstanding colony of Smooth Cliffbrake (Pellaea glabella) ferns.The Highlands Nature Sancuary, a private, 2,068-acre (837 ha) nature reserve, is contiguous with the park.
ARE Paint Creek Lake campsites SOLD OUT?
We can help! Many campsite reservations are cancelled daily. Just tell us when you'd like to camp at Paint Creek Lake, and how long you want to camp for. We'll text you when a suitable spot opens up!
Scan for cancellations
Spotted an error?
Whoops! Sometimes we make mistakes. Want to help improve the Paint Creek Lake listing? Please suggest a correction.
Reviews
Camper reviews for Paint Creek Lake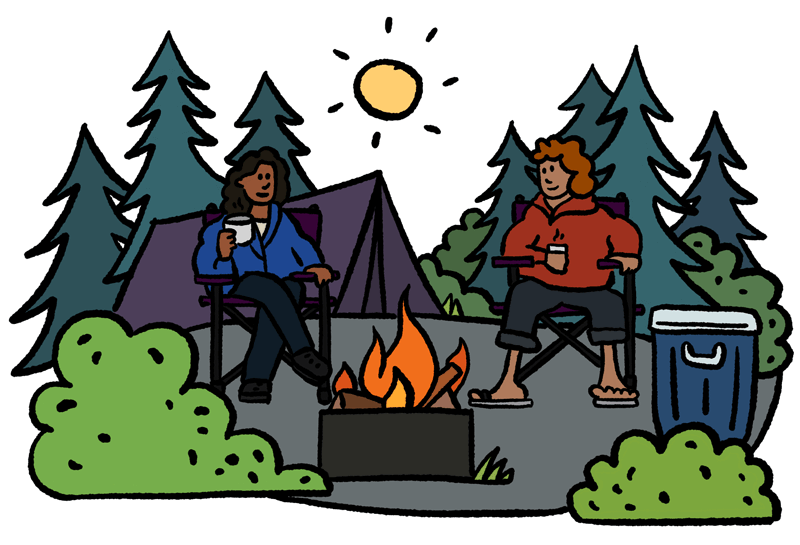 Be the first to post a review of Paint Creek Lake!
How was your visit to Paint Creek Lake? Share your review of Paint Creek Lake and help fellow nature-lovers make an informed decision.
Post a review
Please be nice. Around here, we try to be helpful, inclusive, and constructive.
Map
View a map of Paint Creek Lake
UNABLE TO RESERVE A CAMPSITE?
Get notified when a sold-out campground has availability
Tell us when, where, and how long you want to camp for. We'll notify you (via SMS) when a suitable spot opens up at that campground—so you can nab that sold-out campsite reservation!