Overview
A brief introduction to Susquehanna State Park
The Susquehanna River (; Lenape: Siskëwahane) is a major river located in the Mid-Atlantic region of the United States, overlapping between the lower Northeast. At 444 miles (715 km) long, it is the longest river on the East Coast of the United States. By watershed area, it is the 16th-largest river in the United States, and also the longest river in the early 21st-century continental United States without commercial boat traffic.
The Susquehanna River forms from two main branches: the North Branch, which rises in Cooperstown, New York, and is regarded by federal mapmakers as the main branch or headwaters, and the West Branch, which rises in western Pennsylvania and joins the main branch near Northumberland in central Pennsylvania.
The river drains 27,500 square miles (71,000 km2), including nearly half of the land area of Pennsylvania. The drainage basin includes portions of the Allegheny Plateau region of the Appalachian Mountains, cutting through a succession of water gaps in a broad zigzag course to flow across the rural heartland of southeastern Pennsylvania and northeastern Maryland in the lateral near-parallel array of mountain ridges. The river empties into the northern end of the Chesapeake Bay at Perryville and Havre de Grace, Maryland, providing half of the Bay's freshwater inflow. The bay lies in the flooded valley, or ria, of the Susquehanna.
ARE Susquehanna State Park campsites SOLD OUT?
We can help! Many campsite reservations are cancelled daily. Just tell us when you'd like to camp at Susquehanna State Park, and how long you want to camp for. We'll text you when a suitable spot opens up!
Scan for cancellations
Contact Susquehanna State Park
Spotted an error?
Whoops! Sometimes we make mistakes. Want to help improve the Susquehanna State Park listing? Please suggest a correction.
Reviews
Camper reviews for Susquehanna State Park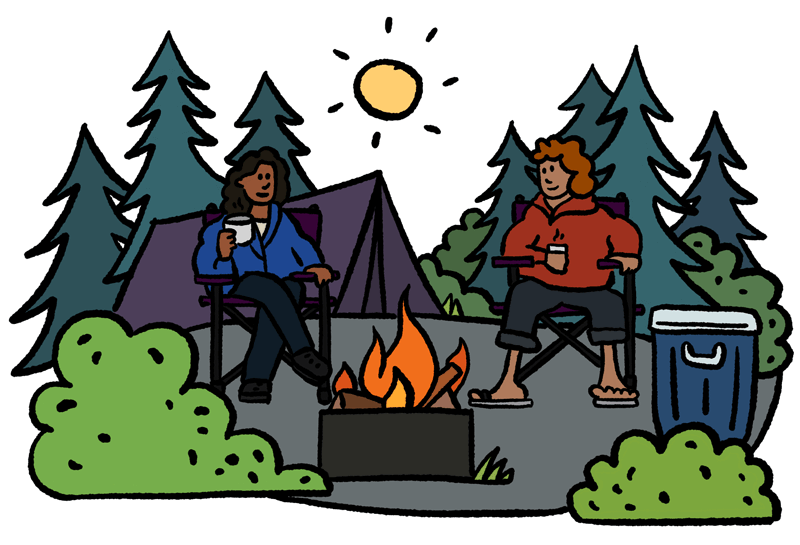 Be the first to post a review of Susquehanna State Park!
How was your visit to Susquehanna State Park? Share your review of Susquehanna State Park and help fellow nature-lovers make an informed decision.
Post a review
Please be nice. Around here, we try to be helpful, inclusive, and constructive.
Map
View a map of Susquehanna State Park
UNABLE TO RESERVE A CAMPSITE?
Get notified when a sold-out campground has availability
Tell us when, where, and how long you want to camp for. We'll notify you (via SMS) when a suitable spot opens up at that campground—so you can nab that sold-out campsite reservation!