Overview
A brief introduction to Nolin River Lake
Nolin River Lake has an average annual visitation of over two million and maintains one of the lowest drowning rates in the State. Known for its unique blue/green water, Nolin is one of the top five lakes in Kentucky for catfish, bass, crappie, and walleye fishing. The majority of the path Nolin River follows is located within the boundary of Mammoth Cave National Park, making for very scenic canoe trips.
Nolin River Lake is a reservoir in Edmonson, Grayson, and Hart counties in Kentucky. It was impounded from the Nolin River by the United States Army Corps of Engineers in 1963. The Nolin River dam was authorized in 1938 as part of a flood control act. The lake varies from 2,890 acres (11.7 km2) in the winter to 5,795 acres (23.45 km2) in the summer.
Nearby attractions include Mammoth Cave National Park, Nolin Lake State Park, Moutardier Resort and Marina, Ponderosa Boat Dock/Marina and Wax Marina. Moutardier is an unincorporated community that abuts Nolin River Lake. Moutardier is located on Kentucky Route 259, 10.3 miles (16.6 km) south-southeast of Leitchfield.
ARE Nolin River Lake campsites SOLD OUT?
We can help! Many campsite reservations are cancelled daily. Just tell us when you'd like to camp at Nolin River Lake, and how long you want to camp for. We'll text you when a suitable spot opens up!
Scan for cancellations
Spotted an error?
Whoops! Sometimes we make mistakes. Want to help improve the Nolin River Lake listing? Please suggest a correction.
Reviews
Camper reviews for Nolin River Lake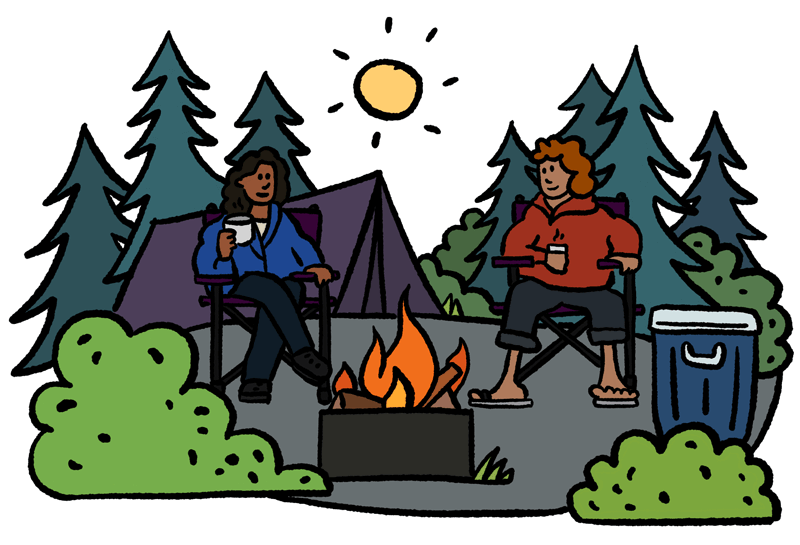 Be the first to post a review of Nolin River Lake!
How was your visit to Nolin River Lake? Share your review of Nolin River Lake and help fellow nature-lovers make an informed decision.
Post a review
Please be nice. Around here, we try to be helpful, inclusive, and constructive.
Map
View a map of Nolin River Lake
UNABLE TO RESERVE A CAMPSITE?
Get notified when a sold-out campground has availability
Tell us when, where, and how long you want to camp for. We'll notify you (via SMS) when a suitable spot opens up at that campground—so you can nab that sold-out campsite reservation!