Overview
A brief introduction to Degray Lake
DeGray Lake, AR, on the Caddo River, is known for its camping facilities and geological formations. Located in the foothills of the Ouachita Mountains, lake visitors can enjoy boating, fishing, swimming and scuba diving as well. A group camp area, which includes a dining hall and eight sleep shelters, is also available. The project offers a visitor center and a State park with swimming pool, marina, lodge, and golf course.
DeGray Lake is a reservoir on the Caddo River constructed by the United States Army Corps of Engineers in Arkansas, 8 miles (13 km) from Arkadelphia. Arkansas Scenic Byway 7 is located on the eastern shore of the lake, and provides views of the lake, and also places to stay. DeGray Lake Resort State Park was opened in 1974 to encourage tourism and recreation on DeGray Lake.The DeGray Dam project, encompassing flood-control, power, and water-supply features is located in northern Clark County, Arkansas on the Caddo River approximately eight miles above its confluence with the Ouachita River. The project plan for DeGray Lake included the construction of the DeGray Dam with a height of 240 feet above the Caddo River, a dike that splits the Caddo River and Bayou de Roche, an outlet works, an uncontrolled spillway, and a powerhouse.
ARE Degray Lake campsites SOLD OUT?
We can help! Many campsite reservations are cancelled daily. Just tell us when you'd like to camp at Degray Lake, and how long you want to camp for. We'll text you when a suitable spot opens up!
Scan for cancellations
Spotted an error?
Whoops! Sometimes we make mistakes. Want to help improve the Degray Lake listing? Please suggest a correction.
Reviews
Camper reviews for Degray Lake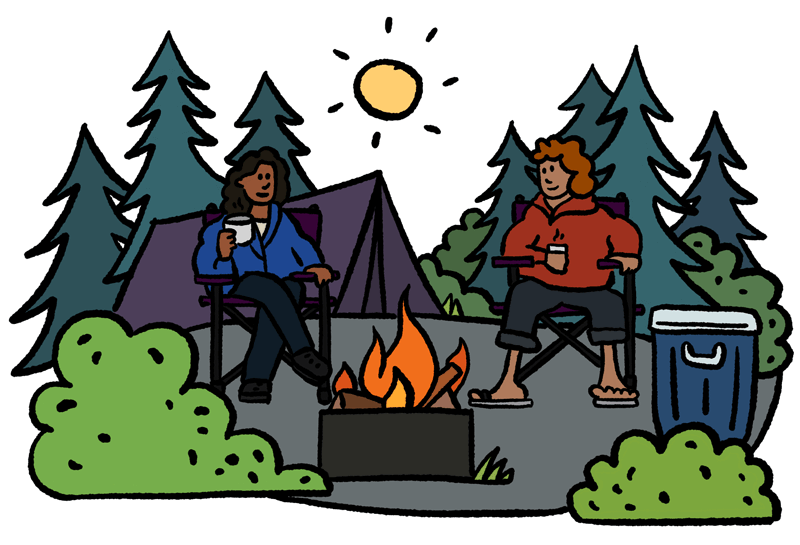 Be the first to post a review of Degray Lake!
How was your visit to Degray Lake? Share your review of Degray Lake and help fellow nature-lovers make an informed decision.
Post a review
Please be nice. Around here, we try to be helpful, inclusive, and constructive.
Map
View a map of Degray Lake
UNABLE TO RESERVE A CAMPSITE?
Get notified when a sold-out campground has availability
Tell us when, where, and how long you want to camp for. We'll notify you (via SMS) when a suitable spot opens up at that campground—so you can nab that sold-out campsite reservation!