Overview
A brief introduction to Mile Creek County Park
Lake Keowee is a man-made reservoir in the United States in the state of South Carolina. It was developed to serve the needs of power utility Duke Energy and public recreational purposes. It is approximately 26 miles (42 km) long, 3 miles (4.8 km) wide, with an average depth of 54 feet (16 m), and a shoreline measured at 300 miles (480 km) in total, and is approximately 800 feet (240 m) above sea level.
The massive demolition and building project began in 1971 with the construction of two large dams––Keowee Dam and Little River Dam, built on the rivers of the same names. The project covered 18,372 acres (74.35 km2). The lake collects or impounds waters from the Keowee River and the Little River and others. The outflows below the respective dams join to form the Seneca River, which flows into the larger Savannah River.
Lake water is used to cool Duke Energy's three nuclear reactors located at the Oconee Nuclear Generating Station. In addition, the dams help generate hydroelectric power. The Keowee Hydro Station generates 158 megawatts from the lake's outflows. Lake Keowee has provided a recreational destination for fishing, boating, swimming, sailing, kayaking and other watersports. The lake has been described as having pure and clean water.
The name Keowee (ᎨᎣᏫ) is a Cherokee word: it is roughly translated as "place of the mullberries." The historic Keowee Town had been located on the bank of the Keowee River and was the largest of the seven Cherokee Lower Towns in the colonial period, in what became the state of South Carolina. Both the town and the former Keowee River were inundated by the formation of Lake Keowee. Archeological excavations conducted in advance of the project by the University of South Carolina recovered thousands of artifacts, as well as evidence of human and animal remains. There was a traditional burial ground at the town.
ARE Mile Creek County Park campsites SOLD OUT?
We can help! Many campsite reservations are cancelled daily. Just tell us when you'd like to camp at Mile Creek County Park, and how long you want to camp for. We'll text you when a suitable spot opens up!
Scan for cancellations
Contact Mile Creek County Park
Spotted an error?
Whoops! Sometimes we make mistakes. Want to help improve the Mile Creek County Park listing? Please suggest a correction.
Reviews
Camper reviews for Mile Creek County Park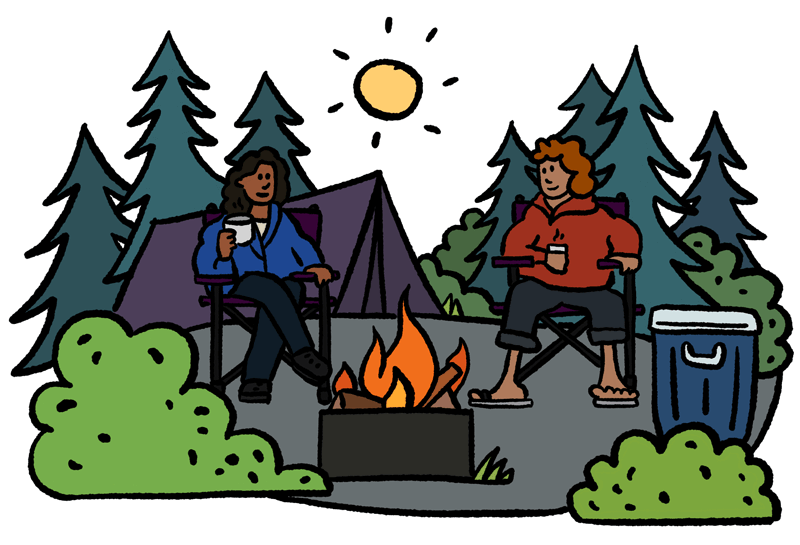 Be the first to post a review of Mile Creek County Park!
How was your visit to Mile Creek County Park? Share your review of Mile Creek County Park and help fellow nature-lovers make an informed decision.
Post a review
Please be nice. Around here, we try to be helpful, inclusive, and constructive.
Map
View a map of Mile Creek County Park
UNABLE TO RESERVE A CAMPSITE?
Get notified when a sold-out campground has availability
Tell us when, where, and how long you want to camp for. We'll notify you (via SMS) when a suitable spot opens up at that campground—so you can nab that sold-out campsite reservation!