Overview
A brief introduction to Waurika Lake
The U.S. Army Corps of Engineers wishes you an enjoyable stay at the project. The lake offers the visitor extensive opportunities for a memorable outdoor recreation experience. Overnight accommodations, services and supplies are available at nearby communities.
Waurika dam is located on Beaver Creek, a tributary of the Red River, about six miles northwest of Waurika, Oklahoma. The lake lies in portions of Jefferson, Cotton and Stephens Counties. The primary authorized project purposes for Waurika Lake are to provide flood control, irrigation, water supply, water quality, fish and wildlife, recreation and other conservation needs of the public.
The operation of the project provides a high degree of flood protection for Beaver Creek Valley below the dam and some protection for a limited area along the Red River. Storage is provided for municipal and industrial water supply needs and water conveyance facilities are provided to supply present and future urban needs.
Waurika Lake provides excellent opportunities for fishing and hunting. Principle species of fish available for the angler include channel catfish, flathead catfish, largemouth bass, white bass, hybrid striper, crappie, walleye, and sunfish.
Approximately 6,040 acres of project lands have been made available to the Oklahoma Department of Wildlife Conservation for wildlife management purposes. These lands are managed for upland game, whitetail deer and waterfowl and are open to the public as a public hunting area. Species most sought by hunters include whitetail deer, bobwhite quail, mourning dove, wood ducks, mallards, pintail, teal, canvas back, cottontail rabbits and wild turkey.
The scenic irregular shoreline and gently sloping land to the water's edge is an open invitation for outdoors family fun and relaxation. There are six recreation areas located around the lake that include such facilities as boat launching ramps, campgrounds, sanitary facilities, picnic tables and shelters.
Boating and skiing enthusiasts will be pleased with the large areas of open water and the scenic shoreline. There are four large embayments and a number of smaller coves that make boating on the lake a real pleasure.

Waurika is the county seat of Jefferson County, Oklahoma, United States. The population was 2,064 at the 2010 census, a 4.36 percent decrease from 2,158 at the 2000 census.An article from 1985 in The Oklahoman claimed that Waurika promoted itself as "The Parakeet Capital of the World". It gave no explanation for using this slogan. The Waurika Chamber of Commerce website in 2020 echoes that the town was "once a parakeet paradise," but currently seems to be promoting the motto On The Trail, By The Lake, complete with a logo of a cowboy bronc-riding a fish.
ARE Waurika Lake campsites SOLD OUT?
We can help! Many campsite reservations are cancelled daily. Just tell us when you'd like to camp at Waurika Lake, and how long you want to camp for. We'll text you when a suitable spot opens up!
Scan for cancellations
Spotted an error?
Whoops! Sometimes we make mistakes. Want to help improve the Waurika Lake listing? Please suggest a correction.
Reviews
Camper reviews for Waurika Lake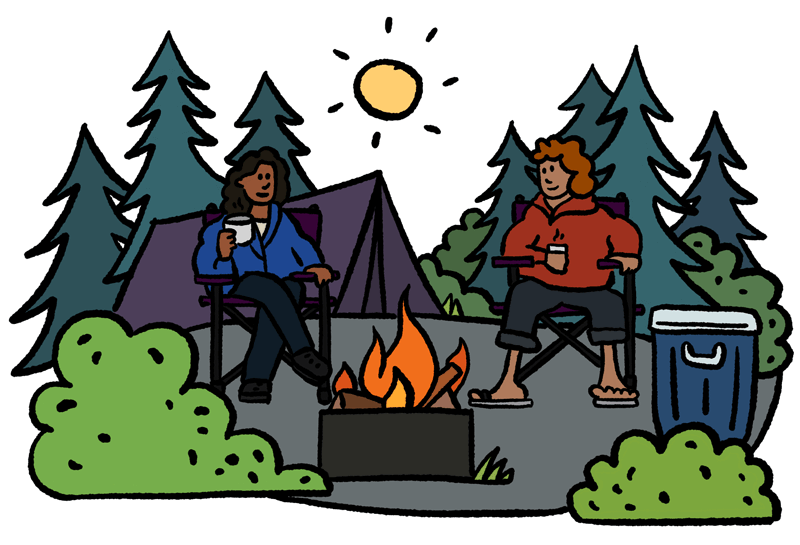 Be the first to post a review of Waurika Lake!
How was your visit to Waurika Lake? Share your review of Waurika Lake and help fellow nature-lovers make an informed decision.
Post a review
Please be nice. Around here, we try to be helpful, inclusive, and constructive.
Map
View a map of Waurika Lake
UNABLE TO RESERVE A CAMPSITE?
Get notified when a sold-out campground has availability
Tell us when, where, and how long you want to camp for. We'll notify you (via SMS) when a suitable spot opens up at that campground—so you can nab that sold-out campsite reservation!