Overview
A brief introduction to Pine Creek Lake
Pine Creek Dam is located on Little River, approximately eight miles north of Valiant in McCurtain County, Oklahoma. The lake extends into Choctaw and Pushmataha Counties.
Opportunities for sightseers and nature lovers are many at Pine Creek. The forest resources of the project are managed to improve the scenic quality of the park areas and adjoining land and create additional interest in trails for hiking, horseback riding, and exploration.
The high ratio of shoreline length to water area at Pine Creek Lake is conducive to good fish production. Principal fish species include crappie, white bass, largemouth bass, channel catfish, flathead catfish, and various sunfish.
For camping and picnicking enthusiasts, developed parks along the lake shoreline offer boat launching ramps, fireplaces, picnic tables, campsites, sanitary facilities, and parking areas.

Pine Creek Lake is a lake in McCurtain County and Pushmataha County, Oklahoma, USA. It is 8 miles (13 km) north of Valliant, Oklahoma. It is located east of Rattan and north of Sobol.
The lake, which was begun in 1963 and became operational built in 1969, impounds the waters of Little River, Pine Creek, and Turkey Creek. It is managed by the U.S. Army Corps of Engineers for flood control, water supply, fish and wildlife, and recreational purposes. The adjacent Pine Creek Wildlife Management Area extends this mission.
ARE Pine Creek Lake campsites SOLD OUT?
We can help! Many campsite reservations are cancelled daily. Just tell us when you'd like to camp at Pine Creek Lake, and how long you want to camp for. We'll text you when a suitable spot opens up!
Scan for cancellations
Spotted an error?
Whoops! Sometimes we make mistakes. Want to help improve the Pine Creek Lake listing? Please suggest a correction.
Reviews
Camper reviews for Pine Creek Lake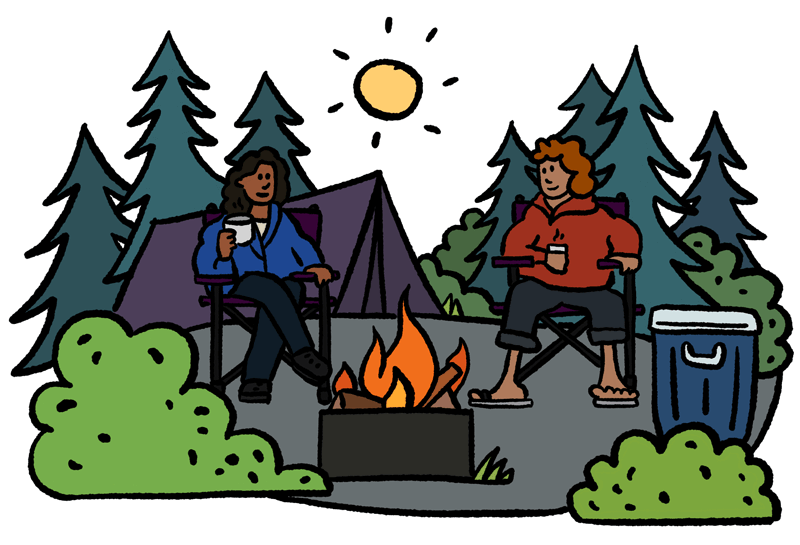 Be the first to post a review of Pine Creek Lake!
How was your visit to Pine Creek Lake? Share your review of Pine Creek Lake and help fellow nature-lovers make an informed decision.
Post a review
Please be nice. Around here, we try to be helpful, inclusive, and constructive.
Map
View a map of Pine Creek Lake
UNABLE TO RESERVE A CAMPSITE?
Get notified when a sold-out campground has availability
Tell us when, where, and how long you want to camp for. We'll notify you (via SMS) when a suitable spot opens up at that campground—so you can nab that sold-out campsite reservation!