Overview
A brief introduction to Cimarron Canyon
Cimarron Canyon State Park is a state park of New Mexico, United States, located 3 miles (4.8 km) east of Eagle Nest in the Colin Neblett Wildlife Area. The park extends for 8 miles (13 km) along the Cimarron Canyon between Tolby Creek and Ute Park. The Palisades Sill forms spectacular cliffs above the Cimarron River here.
The park is home to a newly constructed visitor's center in the Tolby campground, as well as three developed day use areas. The park includes numerous trails, which are used for hiking in the summer and snow shoeing in the winter, the most popular being the Clear Creek Trail, which follows the Clear Creek and offers views of several small waterfalls. Throughout the year, you can expect to see deer, elk, bear, turkey, and many species of birds. Self pay stations are located throughout the park at all campgrounds and some day use areas. Day use permits are $5 per vehicle per day, although other fees may apply for users of the Colin Neblett Wildlife Area.
ARE Cimarron Canyon campsites SOLD OUT?
We can help! Many campsite reservations are cancelled daily. Just tell us when you'd like to camp at Cimarron Canyon, and how long you want to camp for. We'll text you when a suitable spot opens up!
Scan for cancellations
Spotted an error?
Whoops! Sometimes we make mistakes. Want to help improve the Cimarron Canyon listing? Please suggest a correction.
Reviews
Camper reviews for Cimarron Canyon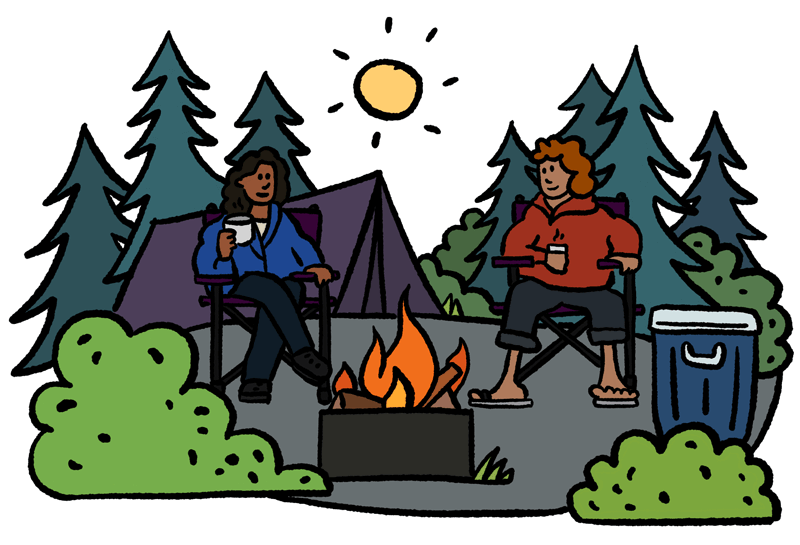 Be the first to post a review of Cimarron Canyon!
How was your visit to Cimarron Canyon? Share your review of Cimarron Canyon and help fellow nature-lovers make an informed decision.
Post a review
Please be nice. Around here, we try to be helpful, inclusive, and constructive.
Map
View a map of Cimarron Canyon
UNABLE TO RESERVE A CAMPSITE?
Get notified when a sold-out campground has availability
Tell us when, where, and how long you want to camp for. We'll notify you (via SMS) when a suitable spot opens up at that campground—so you can nab that sold-out campsite reservation!