Overview
A brief introduction to Harlan County Lake
Year round recreational opportunities are available at Nebraska's second largest lake. Fishing, Hunting, Sight Seeing, and Hiking are just some of the activities found at Harlan County Lake. Please come and visit us for a unique experience.
The Harlan County Reservoir includes a dam and a reservoir of 13,250 acres (54 km2) located in Harlan County in south-central Nebraska. Its southernmost part extends into northern Phillips County, Kansas. The reservoir is formed by a dam constructed by the U.S. Army Corps of Engineers on the Republican River, which starts in Colorado and ends in Kansas.
The two closest towns are Republican City and Alma. Republican City offers fishing supplies, boat rentals, restaurants and cabins. When the lake is at normal pool, Alma is on the shore line of the lake and offers lodging, restaurants, stores, and churches.
ARE Harlan County Lake campsites SOLD OUT?
We can help! Many campsite reservations are cancelled daily. Just tell us when you'd like to camp at Harlan County Lake, and how long you want to camp for. We'll text you when a suitable spot opens up!
Scan for cancellations
Contact Harlan County Lake
Spotted an error?
Whoops! Sometimes we make mistakes. Want to help improve the Harlan County Lake listing? Please suggest a correction.
Reviews
Camper reviews for Harlan County Lake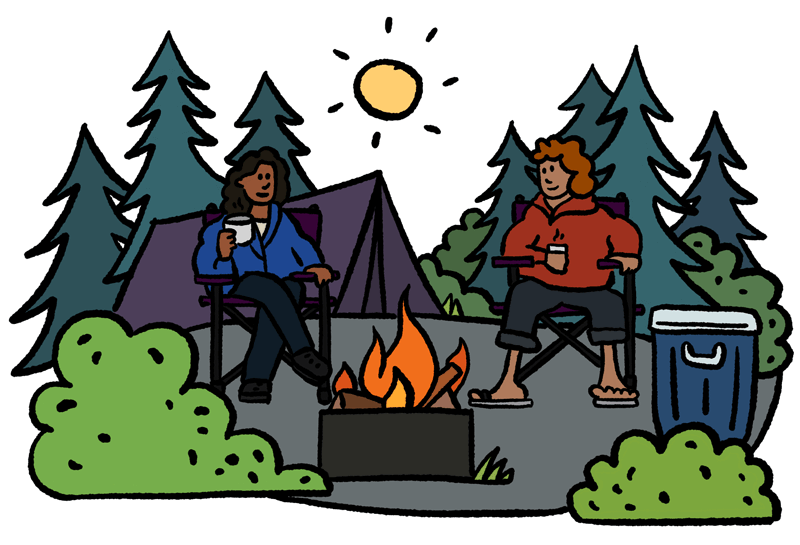 Be the first to post a review of Harlan County Lake!
How was your visit to Harlan County Lake? Share your review of Harlan County Lake and help fellow nature-lovers make an informed decision.
Post a review
Please be nice. Around here, we try to be helpful, inclusive, and constructive.
Map
View a map of Harlan County Lake
UNABLE TO RESERVE A CAMPSITE?
Get notified when a sold-out campground has availability
Tell us when, where, and how long you want to camp for. We'll notify you (via SMS) when a suitable spot opens up at that campground—so you can nab that sold-out campsite reservation!