Overview
A brief introduction to Axolotl Lakes
Going Camping? Reserve your spot through recreation.gov
Axolotl Cabin is located approximately 14 miles southwest of Ennis, Montana, in the foothills of the Gravelly Range. The cabin provides access to a variety of outdoor recreational activities and breathtaking views as it peers over the Madison Valley. The cabin is at an elevation of about 7,000 feet and is adjacent to Axolotl Lakes Wilderness Study Area. This picturesque land of numerous small lakes, grasslands, meadows, and forests offers excellent opportunities for horseback riding, hiking, fishing, cross-country skiing, snowmobiling, mountain biking, hunting and wildlife observation. Get your reservations at https://www.recreation.gov/camping/campgrounds/251354
Twin Lakes are a pair of small sub-alpine lakes in the Axolotl Lakes group in the Greenhorn Range southwest of Ennis, Montana. Lower Twin Lakes is approximately 11 acres (4.5 ha). Upper Twin Lakes is considerably smaller and located approximately .25 miles (0.40 km) southwest of the lower lake. Twin Lakes is located on state owned land and accessible by a one-lane dirt road (Axolotl Lakes Road) connecting Montana Highway 287 and the Gravelly Range road.
Twin Lakes contain rainbow trout stocked by the Montana Department of Fish, Wildlife and Parks.
ARE Axolotl Lakes campsites SOLD OUT?
We can help! Many campsite reservations are cancelled daily. Just tell us when you'd like to camp at Axolotl Lakes, and how long you want to camp for. We'll text you when a suitable spot opens up!
Scan for cancellations
Spotted an error?
Whoops! Sometimes we make mistakes. Want to help improve the Axolotl Lakes listing? Please suggest a correction.
Reviews
Camper reviews for Axolotl Lakes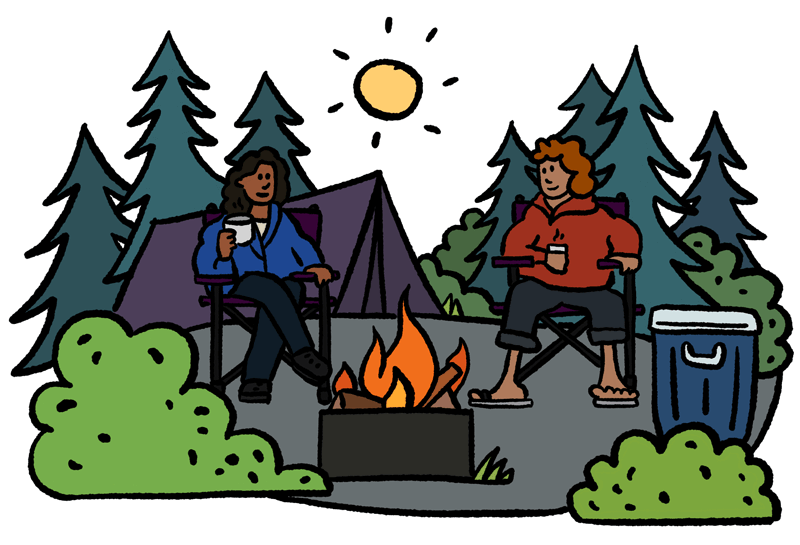 Be the first to post a review of Axolotl Lakes!
How was your visit to Axolotl Lakes? Share your review of Axolotl Lakes and help fellow nature-lovers make an informed decision.
Post a review
Please be nice. Around here, we try to be helpful, inclusive, and constructive.
Map
View a map of Axolotl Lakes
UNABLE TO RESERVE A CAMPSITE?
Get notified when a sold-out campground has availability
Tell us when, where, and how long you want to camp for. We'll notify you (via SMS) when a suitable spot opens up at that campground—so you can nab that sold-out campsite reservation!