Overview
A brief introduction to Stockton Lake
A popular lake in the scenic Missouri Ozarks.
Stockton Lake is a reservoir located in southeastern Cedar County, northeastern Dade County, and southwestern Polk County, Missouri. The lake is 'V' shaped, and covers 39 square miles (100 km2), with 298 miles (480 km) of shoreline.
It has three marinas, and 10 public-use areas. It has a "non-development policy," and is surrounded by unspoiled, tree-covered hills. Its banks are owned and operated by the Army Corps of Engineers.

Stockton Lake is one of Missouri's seven major lakes, all man-made. It was formed by damming the Sac River near the city of Stockton in 1969. The lake is crossed by three state highways over a network of six bridges. A pipeline carries water from Stockton Lake to Fellows Lake in northern Greene County to help supplement water for the city of Springfield. Stockton lake has numerous coves protected from the wind making it a great lake to wakeboard, water ski or other water sports.
ARE Stockton Lake campsites SOLD OUT?
We can help! Many campsite reservations are cancelled daily. Just tell us when you'd like to camp at Stockton Lake, and how long you want to camp for. We'll text you when a suitable spot opens up!
Scan for cancellations
Spotted an error?
Whoops! Sometimes we make mistakes. Want to help improve the Stockton Lake listing? Please suggest a correction.
Reviews
Camper reviews for Stockton Lake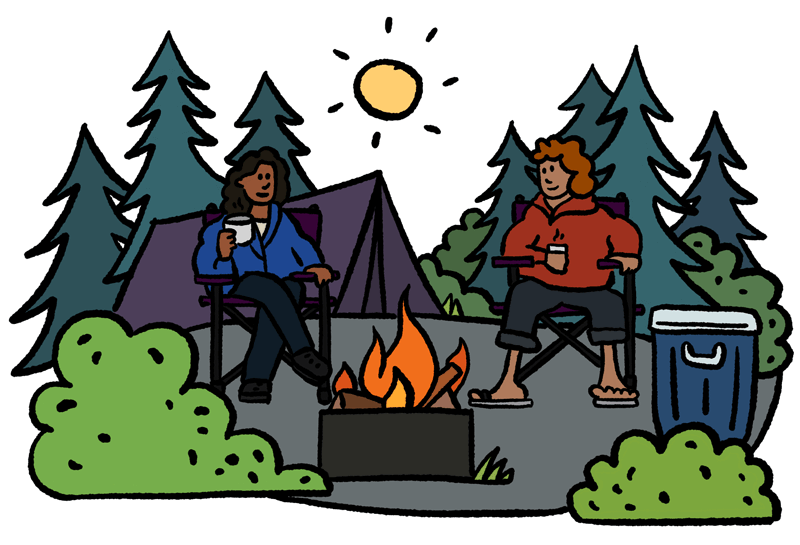 Be the first to post a review of Stockton Lake!
How was your visit to Stockton Lake? Share your review of Stockton Lake and help fellow nature-lovers make an informed decision.
Post a review
Please be nice. Around here, we try to be helpful, inclusive, and constructive.
Map
View a map of Stockton Lake
UNABLE TO RESERVE A CAMPSITE?
Get notified when a sold-out campground has availability
Tell us when, where, and how long you want to camp for. We'll notify you (via SMS) when a suitable spot opens up at that campground—so you can nab that sold-out campsite reservation!