Overview
A brief introduction to West Hill Dam
Families of all ages enjoy swimming in a small natural pool, picknicking, hiking and biking the trails, and the challenges of the accessible playground. Three group shelters, one near the dam, offer a great facility for hosting graduation parties, family reunions and church or other organization events.
Hunting and fishing are popular during seasons. The diverse habitat makes it one of the finest birding areas with 200 species sited annually. For up-to-date information call (508) 278-2511.
West Hill Dam Reserve is a United States Army Corps of Engineers flood control project with a recreational park and wildlife management area located at Uxbridge, Massachusetts. The West Hill Dam Project was completed in June 1961. It is located on the West River, one of the branches of the Blackstone River which flows from Worcester, MA to Providence, RI. The West River originates in Grafton, Massachusetts, at Cider Mill Pond and Silver Lake, near Upton, Massachusetts, and the Upton State Forest. The dam is unusual in that it isn't filled unless there is a flood.
West Hill Dam was built after devastating floods during the 1950s; it is intended to protect the Blackstone Valley from future destructive flooding. The cities and towns downriver from Uxbridge, including Millville, Blackstone, Woonsocket, North Smithfield, Cumberland, Lincoln, Central Falls, Pawtucket and Providence, Rhode Island, suffered extensive flooding from the Blackstone during Hurricane Diane in 1955. Hurricane Donna tested this new dam in 1960 as the eyewall passed over.
The West Hill Dam is located in the Blackstone River Valley National Heritage Corridor near the Blackstone River and Canal Heritage State Park. Park rangers provide visitor assistance and offer scheduled interpretative programs. Fishing, hunting, and wildlife viewing opportunities are available year-round. The park has a recreation area, 34 picnic sites, one playground, a swimming area and five miles of hiking trails. However, access to the park from West Hill Road is currently blocked as of 2021 because of landowner disagreements.
West Hill Dam (where the Army Corps project is based) is also the field office for the Charles River Natural Valley Storage Area. It consists of scattered wetlands in the upper and middle Charles River watershed, between the towns of Bellingham and Needham. The wetlands provide flood storage area, fisheries, wildlife management, and recreation. The Charles River is the well-known watercourse that flows into Boston Harbor.
ARE West Hill Dam campsites SOLD OUT?
We can help! Many campsite reservations are cancelled daily. Just tell us when you'd like to camp at West Hill Dam, and how long you want to camp for. We'll text you when a suitable spot opens up!
Scan for cancellations
Spotted an error?
Whoops! Sometimes we make mistakes. Want to help improve the West Hill Dam listing? Please suggest a correction.
Reviews
Camper reviews for West Hill Dam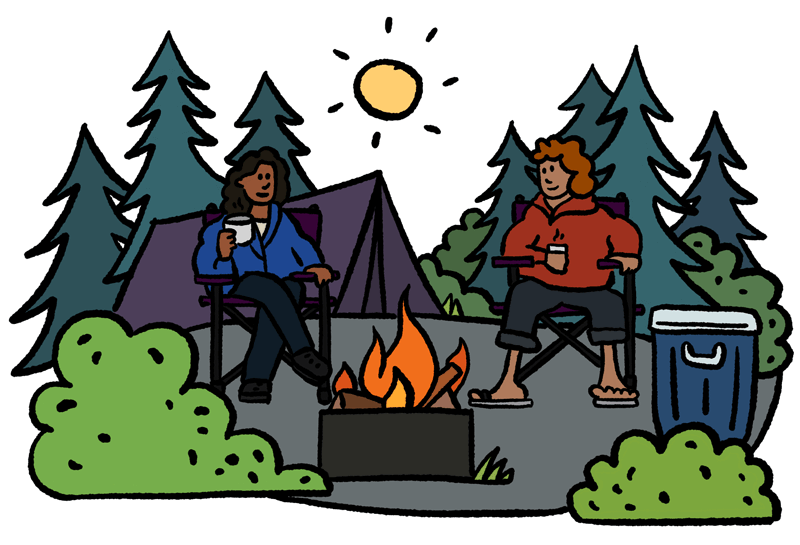 Be the first to post a review of West Hill Dam!
How was your visit to West Hill Dam? Share your review of West Hill Dam and help fellow nature-lovers make an informed decision.
Post a review
Please be nice. Around here, we try to be helpful, inclusive, and constructive.
Map
View a map of West Hill Dam
UNABLE TO RESERVE A CAMPSITE?
Get notified when a sold-out campground has availability
Tell us when, where, and how long you want to camp for. We'll notify you (via SMS) when a suitable spot opens up at that campground—so you can nab that sold-out campsite reservation!