Overview
A brief introduction to Hoosier National Forest
Hoosier National Forest, in the hills of south central Indiana, provides a wide mix of opportunities and resources for people to enjoy. Rolling hills, back-country trails, and rural crossroad communities make this small but beautiful 204,000 acre Forest a local treasure. Forest managers work with the public to develop a shared vision of stewardship focused on restoring, maintaining, and interpreting the cultural and natural resources of our public lands.
The Hoosier National Forest is a property managed by the United States Forest Service in the hills of southern
Indiana. Composed of four separate sections, it has a total area of 202,814 acres (821 km2; 317 sq mi). Hoosier National Forest's headquarters are located in Bedford, with a regional office in Tell City. Prominent places within the Forest include the Lick Creek Settlement, Potts Creek Rockshelter Archeological Site, and Jacob Rickenbaugh House.


ARE Hoosier National Forest campsites SOLD OUT?
We can help! Many campsite reservations are cancelled daily. Just tell us when you'd like to camp at Hoosier National Forest, and how long you want to camp for. We'll text you when a suitable spot opens up!
Scan for cancellations
Contact Hoosier National Forest
Spotted an error?
Whoops! Sometimes we make mistakes. Want to help improve the Hoosier National Forest listing? Please suggest a correction.
Reviews
Camper reviews for Hoosier National Forest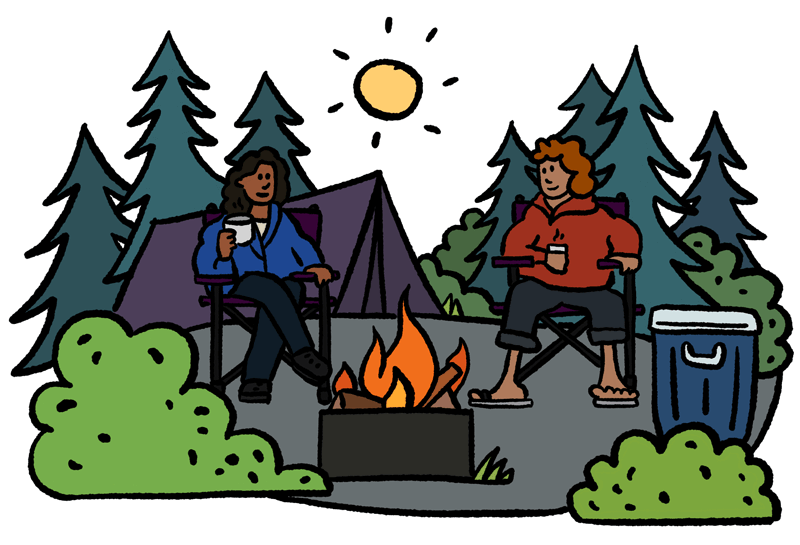 Be the first to post a review of Hoosier National Forest!
How was your visit to Hoosier National Forest? Share your review of Hoosier National Forest and help fellow nature-lovers make an informed decision.
Post a review
Please be nice. Around here, we try to be helpful, inclusive, and constructive.
Map
View a map of Hoosier National Forest
UNABLE TO RESERVE A CAMPSITE?
Get notified when a sold-out campground has availability
Tell us when, where, and how long you want to camp for. We'll notify you (via SMS) when a suitable spot opens up at that campground—so you can nab that sold-out campsite reservation!