Overview
A brief introduction to Lake Pend Oreille
Albeni Falls Dam sits on the Pend Oreille River. Behind the dam, the waters of the Pend Oreille stretch 65 miles through a glacially carved valley that separates three mountain ranges. Rimmed by mountains that rise 6,500 feet, Lake Pend Oreille is one of the largest and deepest natural lakes in the western United States. In some areas, it plunges to a depth of 1,237 feet.
Sandpoint (Kutenai language: kamanqukuⱡ) is the largest city in, and the county seat of, Bonner County, Idaho. Its population was 8,639 at the 2020 census.
Sandpoint's major economic contributors include forest products, light manufacturing, tourism, recreation and government services. As the largest service center in the two northern Idaho counties (Bonner and Boundary), as well as northwestern Montana, it has an active retail sector. It is the home of the headquarters of utility aircraft maker Quest Aircraft and salad dressing manufacturer Litehouse Foods.
Sandpoint lies on the shores of Idaho's largest lake, 43-mile-long Lake Pend Oreille, and is surrounded by three major mountain ranges, the Selkirk, Cabinet and Bitterroot ranges. It is home to Schweitzer Mountain Resort, Idaho's largest ski resort, and is on the International Selkirk Loop and two National Scenic Byways (Wild Horse Trail and Pend Oreille Scenic Byway). Among other distinctions awarded by national media in the past decade, in 2011 Sandpoint was named the nation's "Most Beautiful Small Town" by Rand McNally and USA Today.
ARE Lake Pend Oreille campsites SOLD OUT?
We can help! Many campsite reservations are cancelled daily. Just tell us when you'd like to camp at Lake Pend Oreille, and how long you want to camp for. We'll text you when a suitable spot opens up!
Scan for cancellations
Contact Lake Pend Oreille
Spotted an error?
Whoops! Sometimes we make mistakes. Want to help improve the Lake Pend Oreille listing? Please suggest a correction.
Reviews
Camper reviews for Lake Pend Oreille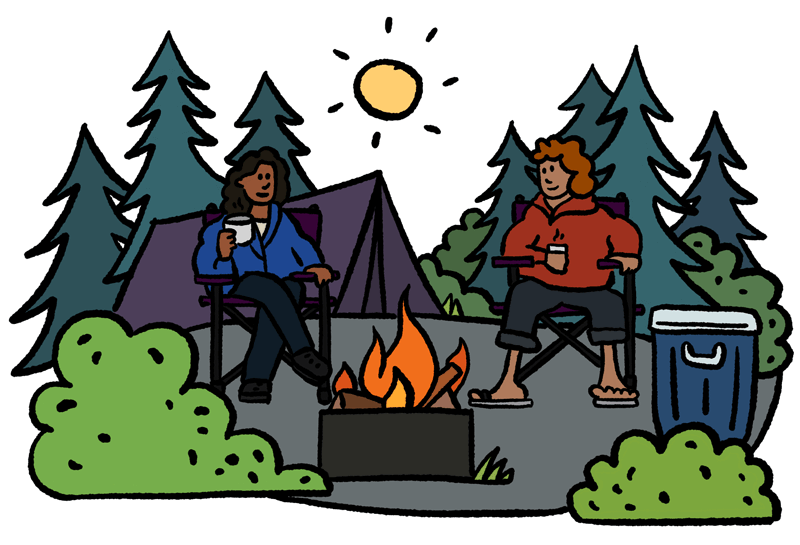 Be the first to post a review of Lake Pend Oreille!
How was your visit to Lake Pend Oreille? Share your review of Lake Pend Oreille and help fellow nature-lovers make an informed decision.
Post a review
Please be nice. Around here, we try to be helpful, inclusive, and constructive.
Map
View a map of Lake Pend Oreille
UNABLE TO RESERVE A CAMPSITE?
Get notified when a sold-out campground has availability
Tell us when, where, and how long you want to camp for. We'll notify you (via SMS) when a suitable spot opens up at that campground—so you can nab that sold-out campsite reservation!