Overview
A brief introduction to Dworshak Reservoir
Dworshak Reservoir, found in central Idaho along the North Fork of the Clearwater River, is located in scenic forested and mountainous country. Popular activities include swimming, boating, fishing, hunting, water-skiing, camping, hiking and lots more. At a height of 717 feet, the dam is the highest straight-axis gravity dam in North America, as well as one of the most dramatic in appearance. The Dworshak National Fish Hatchery is the largest steelhead trout hatchery in the world. Lewis and Clark camped in the area, where they rested from their trip over the Bitterroot Range and built canoes for their trip on to the Pacific Ocean.
Dworshak Dam is a concrete gravity dam in the western United States, on the North Fork of the Clearwater River in north central Idaho. In Clearwater County, the dam is located approximately four miles (6 km) northwest of Orofino and impounds the Dworshak Reservoir for flood control and hydroelectricity generation.
With a height of 717 feet (219 m), Dworshak is the third tallest dam in the U.S. and the tallest straight-axis concrete dam in the Western Hemisphere. Construction of the dam by the U.S. Army Corps of Engineers (USACE) began in 1966 and was completed in 1973.
Lacking fish ladders, the dam blocks fish passage and completely extirpated anadromous fish migration into the upper reaches of the North Fork and its tributaries in Idaho.
ARE Dworshak Reservoir campsites SOLD OUT?
We can help! Many campsite reservations are cancelled daily. Just tell us when you'd like to camp at Dworshak Reservoir, and how long you want to camp for. We'll text you when a suitable spot opens up!
Scan for cancellations
Contact Dworshak Reservoir
Spotted an error?
Whoops! Sometimes we make mistakes. Want to help improve the Dworshak Reservoir listing? Please suggest a correction.
Reviews
Camper reviews for Dworshak Reservoir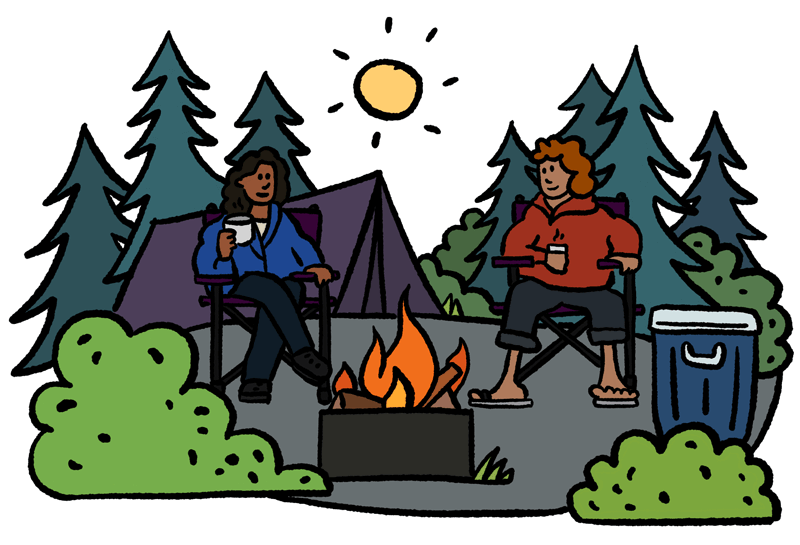 Be the first to post a review of Dworshak Reservoir!
How was your visit to Dworshak Reservoir? Share your review of Dworshak Reservoir and help fellow nature-lovers make an informed decision.
Post a review
Please be nice. Around here, we try to be helpful, inclusive, and constructive.
Map
View a map of Dworshak Reservoir
UNABLE TO RESERVE A CAMPSITE?
Get notified when a sold-out campground has availability
Tell us when, where, and how long you want to camp for. We'll notify you (via SMS) when a suitable spot opens up at that campground—so you can nab that sold-out campsite reservation!