Overview
A brief introduction to Green Falls Campground
Pachaug State Forest is the largest forest in the Connecticut state forest system, encompassing over 27,000 acres (110 km²) of land. It is located on the Rhode Island border in New London County, and parcels of the forest lie in the towns of Voluntown, Griswold, Plainfield, Sterling, North Stonington, and Preston. The forest was founded in 1928, but most of the land came from purchases made later during the Great Depression. It is named after the Pachaug River, which runs through the center of the forest. The forest is part of the Northeastern coastal forests ecoregion.
ARE Green Falls campsites SOLD OUT?
We can help! Many campsite reservations are cancelled daily. Just tell us when you'd like to camp at Green Falls , and how long you want to camp for. We'll text you when a suitable spot opens up!
Scan for cancellations
Spotted an error?
Whoops! Sometimes we make mistakes. Want to help improve the Green Falls Campground listing? Please suggest a correction.
Reviews
Camper reviews for Green Falls Campground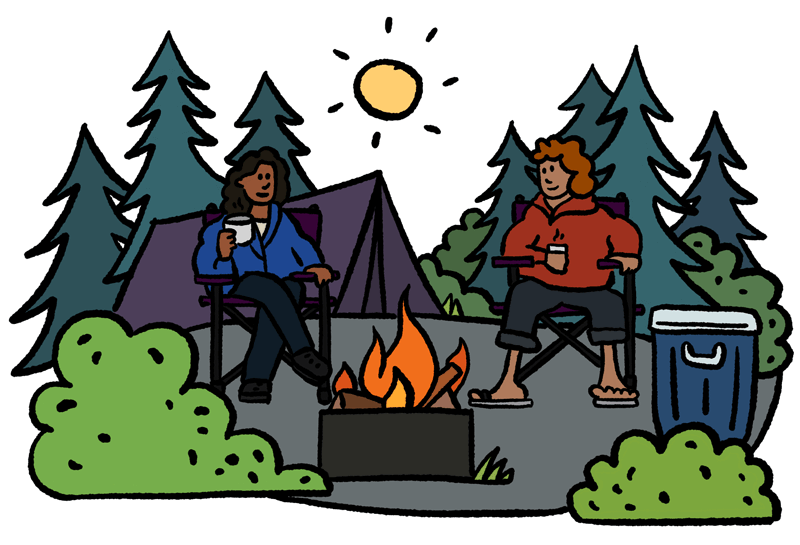 Be the first to post a review of Green Falls Campground!
How was your visit to Green Falls Campground? Share your review of Green Falls Campground and help fellow nature-lovers make an informed decision.
Post a review
Please be nice. Around here, we try to be helpful, inclusive, and constructive.
Map
View a map of Green Falls Campground
UNABLE TO RESERVE A CAMPSITE?
Get notified when a sold-out campground has availability
Tell us when, where, and how long you want to camp for. We'll notify you (via SMS) when a suitable spot opens up at that campground—so you can nab that sold-out campsite reservation!