Overview
A brief introduction to Pacific Rim National Park
Pacific Rim National Park Reserve is a 511 km2 (197 sq mi) national park located in British Columbia, Canada, which comprises three separate regions: Long Beach, the Broken Group Islands, and the West Coast Trail. Its the Pacific Coast Mountains, are characterized by rugged coasts and temperate rainforests.
Widespread vegetation found in the park includes western hemlock, Sitka spruce, western red-cedar, deer fern and sword fern. Animal species vary from marine and intertidal species, such as humpback whales and ochre sea star, to terrestrial mammals, such as Vancouver Island wolves. For recreational purposes, Long Beach is used for surfing and windsurfing, the Broken Group for sea kayaking, and the West Coast Trail for hiking, as well as camping in all areas and scuba diving in the winter months in the Long Beach and Broken Group areas.
The Wickaninnish Beach Provincial Park formed the nucleus upon which the national park was assembled. After years of negotiation between the federal government and the provincial government of W.A.C. Bennett, a breakthrough was reached after Jean Chrétien took over for Arthur Laing as the federal minister responsible for parks. British Columbia adopted the West Coast National Park Act in 1969, and the two governments signed an agreement in 1970 to create the park through land assembly and extinguishing forestry rights. Following protracted negotiations, the park was finally added to the National Parks Act in 2000, classified as a "park reserve" based on an accepted claim of certain rights to the area by the Nuu-chah-nulth Tribal Council.
ARE Pacific Rim National Park campsites SOLD OUT?
We can help! Many campsite reservations are cancelled daily. Just tell us when you'd like to camp at Pacific Rim National Park, and how long you want to camp for. We'll text you when a suitable spot opens up!
Scan for cancellations
Contact Pacific Rim National Park
Spotted an error?
Whoops! Sometimes we make mistakes. Want to help improve the Pacific Rim National Park listing? Please suggest a correction.
Reviews
Camper reviews for Pacific Rim National Park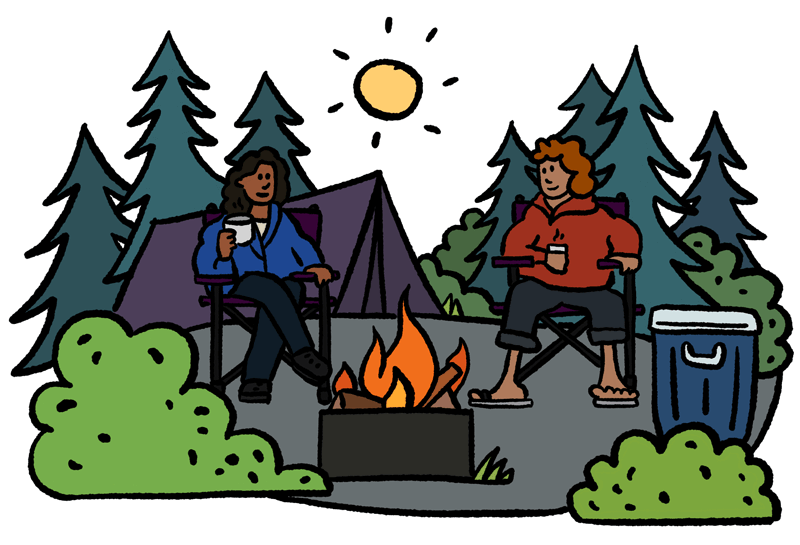 Be the first to post a review of Pacific Rim National Park!
How was your visit to Pacific Rim National Park? Share your review of Pacific Rim National Park and help fellow nature-lovers make an informed decision.
Post a review
Please be nice. Around here, we try to be helpful, inclusive, and constructive.
Map
View a map of Pacific Rim National Park
UNABLE TO RESERVE A CAMPSITE?
Get notified when a sold-out campground has availability
Tell us when, where, and how long you want to camp for. We'll notify you (via SMS) when a suitable spot opens up at that campground—so you can nab that sold-out campsite reservation!