Overview
A brief introduction to Alabama River Lakes
Claiborne Lake is the most primitive of the Alabama River Lakes. Nestled in Alabama's southwest hill country, the lake encompasses over 60 miles of the Alabama River, stretching from the Claiborne Lock and Dam to Millers Ferry Lock and Dam. Claiborne Lock and Dam was completed in 1971 but was opened for navigation in November 1969. It has no power installation. Although the lake remains mostly within the original river banks, Claiborne provides extensive opportunities for water-related recreation.

Bisecting Alabama's Black Prairie Belt, the William "Bill" Dannelly Reservoir encompasses 105 miles of the Alabama River. Dannelly Reservoir boasts an area of about 27 square miles and a shoreline of more than 500 miles. Since opening in 1974, the lake and its surrounding parks have become a recreational center, offering excellent fishing, skiing, boating and hunting. With its great appeal to sportsmen, birders, naturalists and those who just want to "get away from it all," it's little wonder that almost 3 million people visit Dannelly each year.

Woodruff Lake offers such activities as fishing, boating, water-skiing, picnicking, camping, swimming and hiking. The project features 11 parks that are well-facilitated for visitors. Conveniences at the parks include beaches, campgrounds, picnic areas, trails and boat launching ramps. Since construction of the first park in 1975, annual attendance figures have soared to over 2 million.
ARE Alabama River Lakes campsites SOLD OUT?
We can help! Many campsite reservations are cancelled daily. Just tell us when you'd like to camp at Alabama River Lakes, and how long you want to camp for. We'll text you when a suitable spot opens up!
Scan for cancellations
Contact Alabama River Lakes
Spotted an error?
Whoops! Sometimes we make mistakes. Want to help improve the Alabama River Lakes listing? Please suggest a correction.
Reviews
Camper reviews for Alabama River Lakes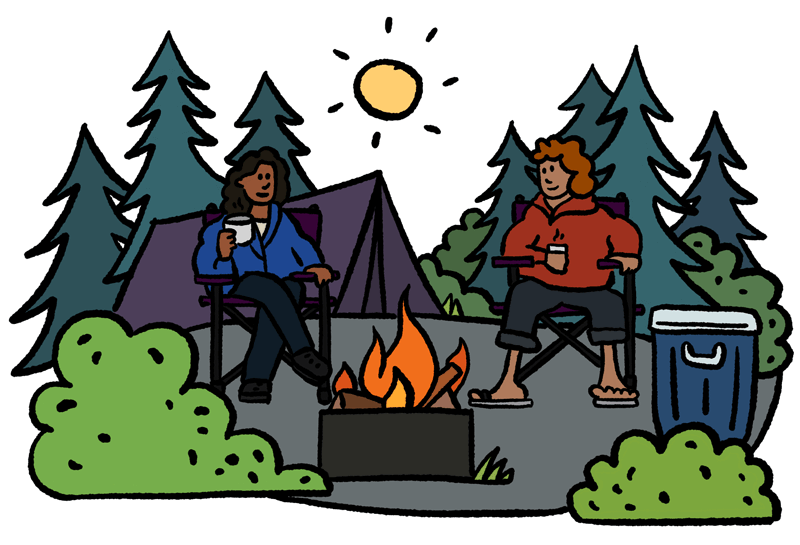 Be the first to post a review of Alabama River Lakes!
How was your visit to Alabama River Lakes? Share your review of Alabama River Lakes and help fellow nature-lovers make an informed decision.
Post a review
Please be nice. Around here, we try to be helpful, inclusive, and constructive.
Map
View a map of Alabama River Lakes
UNABLE TO RESERVE A CAMPSITE?
Get notified when a sold-out campground has availability
Tell us when, where, and how long you want to camp for. We'll notify you (via SMS) when a suitable spot opens up at that campground—so you can nab that sold-out campsite reservation!