How to Book a Campsite at Yosemite National Park
Posted Friday, October 14, 2022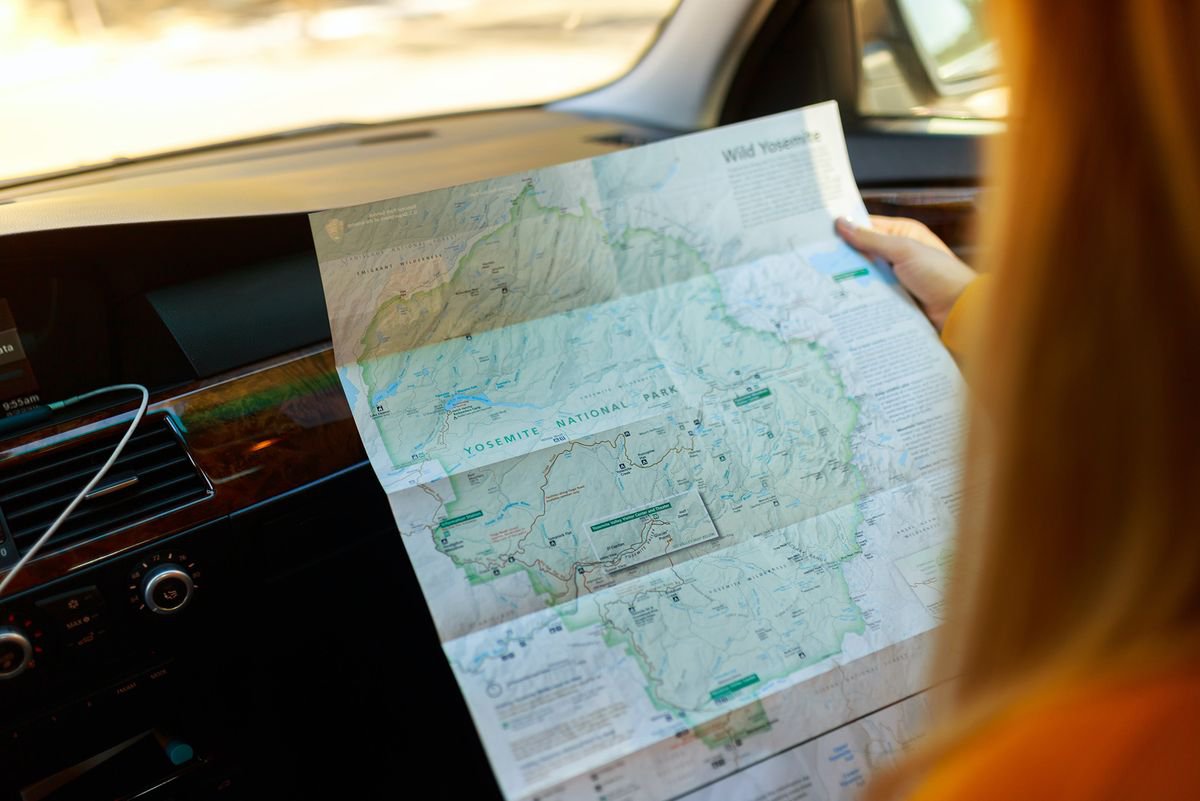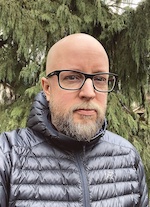 Eric Karjaluoto
I'm one of the two people working on Campnab. I like to run, ski, bike, and camp with my family and friends. (I love saunas.)
Find me:
Of all the parks we monitor at Campnab, Yosemite is the most competitive to get into, bar none. Let me put it to you this way: If you want to get in you'll need to do your homework—and get a bit lucky.
In this post, I'll share some general information about camping at Yosemite National Park. I'll also offer some suggestions on how to set yourself up to book one of these highly coveted campsite reservations.
When does Yosemite open up for reservations?
Good question, but first you'll need to answer one for me. Are you looking for lodging or campgrounds? Lodging opens up 366 days in advance and those bookings are made through Yosemite Hospitality. Lodges operated by Yosemite National Park include: The Ahwahnee, Curry Village, Glacier Point Ski Hut, High Sierra Camps, Housekeeping Camp, Tuolumne Meadows Lodge, Yosemite Valley Lodge, Wawona Hotel, and White Wolf Lodge.
I bet that you're more interested in the campgrounds at Yosemite. Your first chance to book a campsite at one of these campgrounds is typically 5 months in advance. (There are also some first-come, first-served campsites, but I'll get to those later in this article.)
Campsite reservations at Yosemite are released on a 5-month rolling window. The first day to make reservations is on the 15th of each month, 5 months in advance, at 7:00 AM Pacific Time. At this time you can book any day within that ~30-day period. I know… this is all a bit weird. Here's how this works:
On September 15th at 7:00 AM PT, reservations open up for any day from January 15 – February 14.
On October 15th at 7:00 AM PT, reservations open up for any day from February 15 – March 14.
On November 15th at 7:00 AM PT, reservations open up for any day from March 15 – April 14.
On December 15th at 7:00 AM PT, reservations open up for any day from April 15 – May 14.
On January 15th at 7:00 AM PT, reservations open up for any day from May 15 – June 14.
On February 15th at 7:00 AM PT, reservations open up for any day from June 15 – July 14.
On March 15th at 7:00 AM PT, reservations open up for any day from July 15 – August 14.
On April 15th at 7:00 AM PT, reservations open up for any day from August 15 – September 14.
On May 15th at 7:00 AM PT, reservations open up for any day from September 15 – October 14.
On June 15th at 7:00 AM PT, reservations open up for any day from October 15 – November 14.
On July 15th at 7:00 AM PT, reservations open up for any day from November 15 – December 14.
On August 15th at 7:00 AM PT, reservations open up for any day from December 15 – January 14.
Whew! That was long, wasn't it? Hopefully it makes Yosemite's rolling window booking approach clearer, though.
Reservations are typically required at all of Yosemite's open campgrounds between the beginning of the year and mid-October. After that, some campgrounds operate on a first-come, first-served basis
How can I prepare for making Yosemite camping reservations?
As booking at Yosemite opens up 5 months out, you should start planning your visit to Yosemite even further in advance. Read about the campgrounds at Yosemite and get familiar with the park. You can even scope out each campground at Yosemite to get a sense for your options and the availability of suitable campsites.
That last note is an important one. Some Yosemite campgrounds are walk-in only and cannot accommodate RVs and trailers. The ones that do accommodate RVs do not offer hookups. You might also find that some RV sites won't fit your vehicle due to smaller pad lengths. You want to get these details sorted out well in advance so you aren't scrambling on opening morning. Also, consider what amenities you require, and whether these are available at the campground you're considering.
Another important consideration is the number of people in your party. Campsites at Yosemite max out at a total of six people, including kids. If you're going with a larger group, you might want to enlist one of the others in your party to also attempt to book—so you have sufficient space.
Yosemite's most popular campgrounds are Lower Pines, North Pines, and Upper Pines. These reservable campgrounds are within Yosemite Valley and are the most popular given how close they are to some of Yosemite's famous icons.
All of the campsites at Yosemite will get booked within seconds of becoming available, on opening morning. For this reason, you can't lose any time. Visit recreation.gov in advance and sign into your account before 7:00 AM Pacific Time on opening morning. Don't have an account yet? No problem, just go to Recreation.gov and click the "Sign Up / Log In" button in the top-right part of the screen. You need to be signed into your account to add a reservation to your cart and complete your reservation.
How do I reserve a campsite at Yosemite?
You can attempt to make a reservation at Yosemite by phone. The number for booking campsites is 877-444-6777. Those with hearing impairments can use the TDD line: 877-833-6777. Meanwhile, campers located outside the United States and Canada can call: 518-885-3639 from outside the US & Canada)
That said, Yosemite sells out within seconds on opening morning. For this reason, we recommend instead booking online at Recreation.gov. Here's what's involved in booking a campsite at Yosemite online.
First, visit Recreation.gov and search for "Yosemite National Park". Then enter the dates you want to camp. You can also add filters for your search, but I recommend doing so sparingly to maximize the number of available options. You'll then enter your group size, and select the "reservable online" checkbox. You'll probably want to then select "camping" if you aren't looking for day-use permits.
From there you can specify your equipment type and vehicle length. I know that you RV folks really want to take your rig with you. If you want to increase your chances, you might consider making this a tenting getaway.
Don't be surprised if the campsites appear to be gone instantly. These aren't the result of bots. It's just tens of thousands of campers vying for a very small number of available campsites.
You can only make two reservations per phone call or website visit. Honestly, though, you'll be lucky to get one of those on opening morning. As such, this limit is a bit of a moot point. Your maximum total stay at Yosemite is capped at 30 days per year. In the peak period (May 1 – September 15) stays in the valley are limited to seven days or 14 days in other parts of the park.
Do you have any tips for booking a campsite at Yosemite?
I sure do. My biggest recommendation is to be flexible. Yosemite is extremely popular and the demand for these sites grossly outnumbers how many campsites are available. Put differently: If you're picky you probably won't be camping at Yosemite. Here's what I recommend:
Consider less-busy times
Do you want to camp at Yosemite on July 4th? Yeah, and so does everyone else. Consider a Sunday night arrival or mid-week stay. These still book up fast but are a little easier. You might also consider visiting during the shoulder season.
Be open to the "less nice" spots
I camp with a sauna trailer. (I'm of Finnish heritage.) This means I like places near the water so I can cool off in-between hot sessions. That said, when I look at really competitive parks, I'll just take whatever I can get. With Yosemite, you should do the same. The nicest campsites are the most competitive. Maybe pick one next to the toilet as fewer campers will be interested in it.
Be on time
Knowing the exact time that campsites open for booking will help you click at the right second. You can check the official U.S. time here.
Check ~15 minutes later
Sometimes folks add campsites to their carts but fail to complete the purchase. The system holds incomplete bookings for 15 minutes before re-releasing them. For this reason, it's worth keeping an eye on the availability grid after all campsites appear to be reserved.
What do I do if everything at Yosemite is booked?
The odds are against you getting a reservation at Yosemite on your first try. You probably won't get one on your second, third, or fourth try either. Don't sweat it! Yosemite is wickedly popular, which means all campers are in the same situation. Just be patient and persistent.
Campers' plans often change. When they do, they're likely to cancel their reservations. If you're willing to put in the legwork, you can snap up one of these canceled reservations. Just visit the Yosemite National Park gateway on recreation.gov and keep your eyes peeled for new cancellations.
If you're unable to continually check the website for new cancellations, you can use a campsite cancellation tracker to scan Yosemite for new cancellations. With Campnab you note when you want to camp and the campgrounds you're interested in. The service then monitors recreation.gov for openings matching your criteria and sends you a text message if one comes available.
It's important to note that even with a scanning service like Campnab, booking at Yosemite remains challenging. Campnab doesn't book or hold the campsite. As such you should click immediately when you get an alert. Setting a custom ring tone can remind you to act fast. Even if you click instantly, you might need to try several times before you get lucky. That's just how competitive it is to book a campsite at Yosemite.
You can put the odds more in your favor by setting up a search that notifies you of the widest number of new cancellations. We recommend setting a short minimum stay and turning on flexible dates. Selecting a lot of campgrounds—and not applying too many filters—also helps.
Can you camp at Yosemite without reservations?
Yosemite does have some first-come, first-served (FCFS) campsites available, but these can vary from one season to the next. For the most up-to-date information, check the National Park Service page on Camping Without a Reservation at Yosemite. For your convenience, I've compiled some of the basic information here:
Some campsites switch to first-come, first-served on a seasonal basis. For example, Camp 4 switches to an FCFS basis from November 1, 2022, and operates on this basis through the winter. Heads up: Camp 4 is tent-only, so, if you're planning on staying in your warm RV on those chilly winter nights, you are SOL. 😉
Hodgdon Meadow Campground and Wawona Campground are also first-come, first-served from mid-October through to mid-April.
Please note that you can't just pull over and sleep in your car at Yosemite. If you plan to spend the night, you can only do so at a campsite that you've paid to stay at. As such, attempting to visit Yosemite without a reservation can be dicey. I highly recommend creating a scan to monitor Yosemite for cancellations as this significantly increases your chances of finding availabilities.
Additional information
The National Park Service (NPS) offers an exhaustive set of resources on their Yosemite Plan Your Visit portal. This area will help you familiarize yourself with Yosemite and access up-to-date resources and alerts.
Curious about when your preferred campground will be open? The NPS maintains a list of its historic seasonal opening and closing dates. Check the Yosemite campgrounds page for seasonal updates, notes, and maps.
Got questions about staying at Yosemite? The NPS has you covered there, too. Check out the Campground Reservations FAQ for answers to many common questions about the park.
Good luck!
I talk to a lot of campers. These conversations can get a bit emotional. Some campers get frustrated that they can't book the campsites they're after. Others are over-the-moon when they get the spot they wanted. In either case, I ask folks to stay calm and positive. If you get into Yosemite, great! If you don't, there are still plenty of beautiful parks you can go to instead.
If you do intend to stay at Yosemite, start planning early. Doing your research in advance, and knowing where you want to stay puts you in a good spot. Meanwhile, if you don't get lucky on opening morning, you'll still have time to scan for cancellations—and perhaps adapt your plans if necessary.
One last note: Parks sometimes change their policies and booking requirements. If you spotted an error in the above post, please drop us a note and we'll get it fixed.
Photo courtesy of Sergey Tarasov
UNABLE TO RESERVE A CAMPSITE?
Get notified when a sold-out campground has availability
Tell us when, where, and how long you want to camp for. We'll notify you (via SMS) when a suitable spot opens up at that campground—so you can nab that sold-out campsite reservation!