Can You Transfer a Campsite Reservation?
Posted Friday, February 12, 2021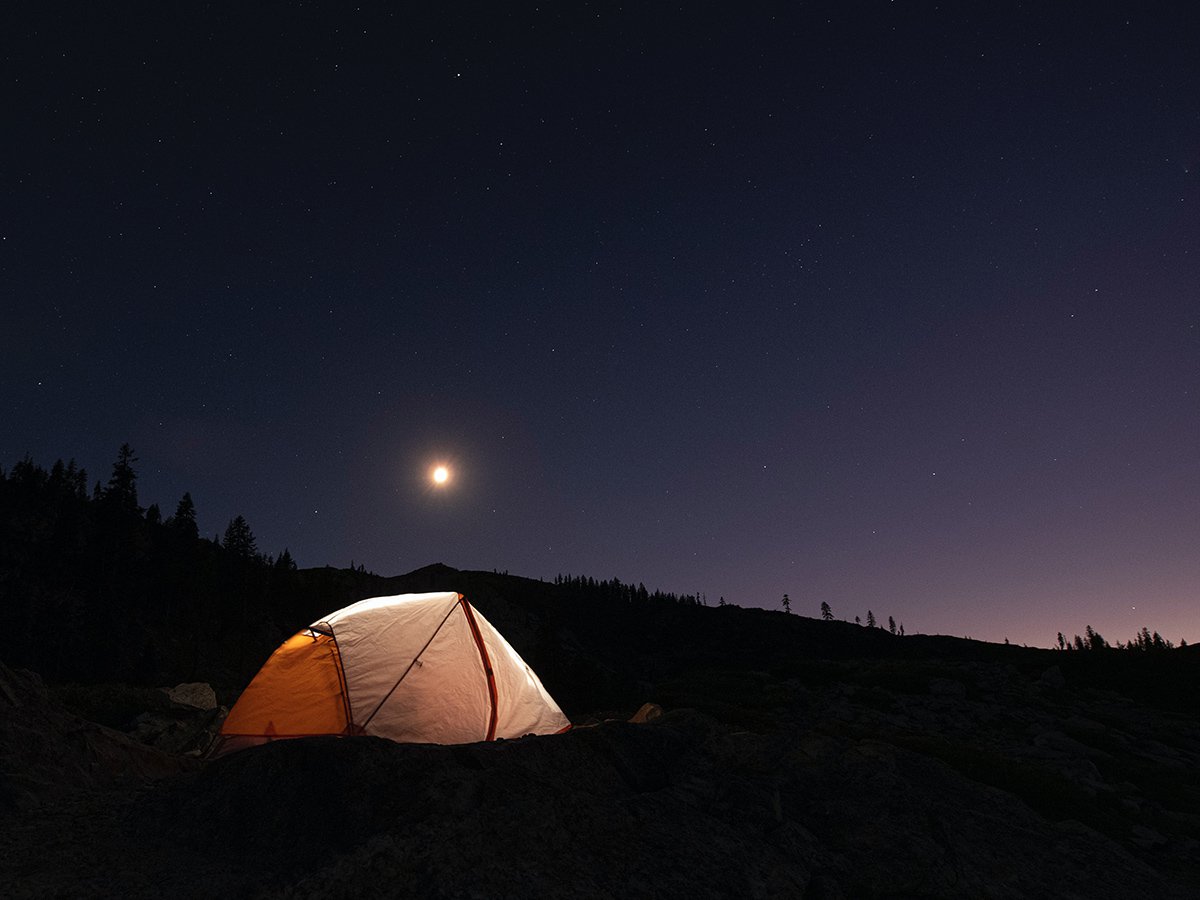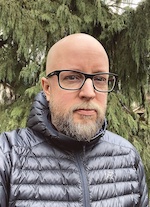 Eric Karjaluoto
I'm one of the two people working on Campnab. I like to run, ski, bike, and camp with my family and friends. (I love saunas.)
Find me:
Everyone's visited a campground that claims to be sold-out but has unused sites. One might ask: Why isn't there a secondary market for the sale of campsite reservations? In this post, I'll explore this question and look into which areas allow campers transfer their campsite reservations.
TL;DR: Campsite reservations typically can't—and shouldn't—be re-sold. This is to thwart abuse. That said, some jurisdictions allow you to transfer a reservation as a courtesy.
"Why isn't there a Stubhub for camping?"
At Campnab we commonly receive questions about buying or selling campsite reservations. (FWIW: We participate in neither.) Those who can't use their reservations often wish to recoup some costs. Meanwhile, hopeful campers who haven't yet booked are eager to find a spot.
For this reason, the notion of a buy and sell for campsite reservations (like a StubHub for campsites) seems like a no-brainer. Unfortunately, past actions on behalf of a small few illustrate why such a thing is unlikely to work.
For example, in British Columbia (where I live) there were issues with travel companies and ticket-resellers reserving campsites solely to resell them at a profit. They did so both online and at the roadside. Admittedly, most wouldn't stoop to such acts—but the actions of a few show the potential for abuse.
A way to thwart bad actors
BC Parks implemented a simple measure to prevent this sort of behavior. They linked the reservation to the camper. Upon arrival at a campground, their staff checked each camper's ID to ensure it matched the reservation. If it didn't, the visitor would forfeit the site.
This approach effectively put the kibosh on dubious campsite reservation reselling. It didn't solve the how grossly demand outstrips supply of campsites. Nor did it prevent some from making a reservation and failing to show up. However, it did prevent unethical resale.
Other regions have taken the same approach as BC Parks to prevent the resale of campsite reservations. That said, when it comes to camping, policies vary from one jurisdiction to the next. And, yes, some areas still allow campers to transfer their reservations to others.
I was curious as to how many regions allowed the transfer of campsite reservations. Following is what I discovered after a fair bit of searching, correspondence, and phone calls. (Please note that this information was collected in February 2021, and may very well change by the time you read this post.)
Places that allow you to transfer campsite reservations or change the primary occupant
The following states, provinces, and jurisdictions appear to allow you to transfer your campsite reservations or make a change to the permit holder/occupant. Some explicitly forbid the resale of camping reservations. If you wish to transfer a reservation please double-check with that park's staff to ensure they still allow you to do so.
Alaska State Parks: I contacted Alaska State Parks directly, through their text support service. The support person I texted with noted that although you can't transfer a reservation you can make them the primary occupant. They charge $4 for changes. (It's also worth noting that most campgrounds in Alaska are offered on a first-come, first-served (FCFS) basis.)
Arizona State Parks: Their website doesn't have any clear notes about transfer policies, so, I called their offices. A friendly rep there noted that if you can't use your reservation, you can transfer it to another party. You can view their reservation and cancellation policies online.
Delaware State Parks: You may change a reservation once at no charge. For each subsequent change, a fee of $10 will be charged.
Georgia State Parks: Reservations can be changed one time without penalty. Any additional changes will incur a $10 transfer fee.
Indiana State Parks: I spoke with a friendly operator at Indiana State Parks who explained that they can change the primary occupant of a campsite reservation so long as you provide their name, address, and phone number.
Illinois State Parks: Responded by email, noting: "They should be able to change their primary occupant if they login to their Reserve America account. However, starting March 1 they will not be able to make any changes to reservations that they made under RA since we are switching to a new reservation program."
Iowa State Parks: A non-refundable change fee of $5 applies to each reservation item which is changed. All reservation changes must go through the call center (1-877-427-2757).
Louisiana State Parks: I called and spoke with one of their reps, who noted that you can change the primary occupant for a campsite reservation in Louisiana State Parks. More on their fees and facilities can be found online.
Kansas State Parks: A representative from Kansas State Parks (who might have been one of the nicest people I've ever spoken with) noted that they can change the primary occupant for a campsite reservation. To make an adjustment to your reservation you can call their Pratt Operations Office at 620-672-5911, or contact the park directly.
Kentucky State Parks: Responded via email, noting: "You can change the primary occupant on a campground reservation. You may do so by calling Reserve America at (888) 459-7275 or going online into your Reserve America account and changing it there. The reservation will have your name on it still but have the other person's name as the primary occupant. Both will be visible on the check-in list when they arrive."
Maine State Parks: You can alter occupant Information, date and campsite, or partially cancel or extend an original online reservation. Self-service changes can be made ONE TIME ONLY; any subsequent changes must be processed through our reservation office.
Maryland Parks: Responded via email, noting: "The reservation cannot be transferred to another party, but you can allow the party to use your reservation. When the party checks in at the park, they must use your name and your reservation number."
Minnesota State Parks: Yes, you may modify a reservation up to two times. If you made your reservation at the maximum reservation window (120 days in advance of the arrival date), you will need to wait 21 days before you can modify it.
Mississippi State Parks: Responded via email, noting: "Yes. You should contact the park where the person wishes to stay and/or give the primary occupant the voucher number."
Missouri State Parks: Initially, the rep I spoke with at Missouri State Parks noted that they do not allow reservation holders to change the name of the reservation to someone else. Later, she called back and left a message noting that she was mistaken and that you can change the reservation to accommodate a different occupant. Nice!
Montana State Parks: Responded via email, noting: "Reservations are not transferable. However, you can change the primary occupant of the site. You can do this by calling the call center at 855-922-6768."
Nebraska State Parks: One of their representatives noted to me that it's no problem to transfer your reservation to another party.
New Jersey State Parks: Responded via email, noting: "You can make online changes to a reservation prior to the start date, provided the reservation was made online in the new system. Reservations created in the new system have Reservation Number starting with the alphabet 'R'. If the reservation was updated by a park official, you will need to contact the park to make any further changes."
New Hampshire State Parks: Responded via email, noting: "You can change the Primary Occupant of your camping reservation by calling ReserveAmerica at 1-877-647-2757 or logging into your account online."
New Mexico State Parks: A Reserve America representative explained to me (via text message) that you can change the primary occupant on a reservation at New Mexico State Parks.
Newfoundland and Labrador Parks: Clicking on the Change Reservation link will show options to change the Permit Holder or the Booking Details and lead you through the change process.
North Carolina State Parks: Responded via email, noting: "I would advise you contact the park in question and see if it is ok with them. I don't see a reason we couldn't do this, but there isn't a way to change the information in the system."
North Dakota State Parks: Responded via email, noting: "Reservation can be put under someone else's name with a $2.50 change fee, the credit card used to pay for the reservation originally will need to be verified though. So if you made a reservation and realize it suddenly doesn't work, then instead of cancelling you can move the reservation entirely to another date for $2.50 or transfer it to another person for $2.50. If it is very short notice and you are passing it off to a family member, then this can be much more flexible as long as they have the reservation information and can check in properly under you."
Ontario Parks: They charge a small administration fee for a change in permit holder. Note that Ontario Parks does not allow you to change a reservation more than 4 months in advance of your arrival.
Parks Canada (National Parks): You can update the permit holder for this reservation (name, address and/or contact info). Note that Parks Canada reservations will be void if resold.
Pennsylvania Parks: Responded via email, noting: "Yes, you should be able to change the primary occupant by calling the park office and having them update the information."
Texas State Parks: No administrative charge if you change or cancel the reservation on the same day you make the reservation. You can change or cancel the reservation up to 3 days prior to the check in date, with an administrative charge.
Utah State Parks: Changes to an existing reservation can only be made by contacting the Reservation Call Center at 800-322-3770. Changes can be made up to two days prior to your scheduled arrival date and incur a $5 change fee per site.
Vermont State Parks: If you wish to change your reservation after it has been made, you may do so at no cost, providing you keep the same number of nights and sites. The reservation may be moved to different dates or to a different park, within the current camping season.
Virginia State Parks: Responded via email, noting: "You cannot transfer a reservation to another party you can replace the primary occupant or have an alert on the reservation who is using it."
West Virginia State Parks: To inquire about a camping reservation or to modify an existing reservation, call 1-833-WVPARKS.
Wisconsin State Parks: One of the operators at Wisconsin State Parks noted that you can change the primary occupant on your reservation—and (bonus) they don't even charge a fee to do this. :-)
As you see, several jurisdictions do still permit the transfer of reservations. One operator I spoke with explained that they did so in part for families. He explained that sometimes one individual would book multiple spots, so their extended family could camp together.
Areas that allow you to transfer a campsite reservation do so as a courtesy. Please don't take advantage of this nicety. If people abuse these systems, these benefits will likely be revoked.
Jurisdictions in which camping reservations non-transferable
Alberta Parks: A confirmed reservation is not transferable from one person to another.
Arkansas State Parks replied to me via email, noting: "We require that each reserved site be registered to the individual occupying the site. Please see, 3015 Camping Rules and Regulations)."
British Columbia: Reservations are not transferable. Any reservation holders found to be transferring or selling their reservations to another party, risk their reservation being cancelled without a refund. If a customer can no longer use their reservation, they are encouraged to cancel it so that any unused camping fees that are not forfeited as a penalty, can be refunded to the credit card that was used to make the original reservation.
California State Parks: Any resale, transfer, use, for profit activity, or memberships that are not approved in advance by California State Parks are strictly prohibited and will be subject to immediate cancellation without notice, refund or reimbursement.
Colorado State Parks didn't have any notes about the transfer of reservations, so, I called the Colorado Parks and Wildlife Call Center and spoke with a rep. He noted that the primary occupant listed on the reservations needs to match the person occupying the spot. He also noted that there didn't seem to be a way to transfer that reservation to another account.
Connecticut State Parks: No person shall transfer a camping permit to another.
Florida State Parks: If a reservation is discovered to have been offered for resale or resold the reservation will be cancelled and the original purchaser will be charged the $17.75 cancellation fee.
Hawaii State Parks doesn't have their transfer policies listed on its website. That said, one of their support people told me (over webchat) that they do not allow you to transfer a camping permit.
Idaho State Parks: Reservations are non-transferable (from one party to another).
Massachusetts State Parks: Responded via email, noting: "Reservations are non-transferrable."
Manitoba Parks: Please remember that the name on the reservation must be the permit holder who checks-in and occupies the site.
Michigan State Parks: Reservations must be canceled if they cannot be used by the original reservation holder; selling the site and transferring to another party is prohibited and park staff may not honor a reservation that has been sold and transferred.
National Parks Service (U.S.): Although I can't say definitively, from what I can tell, national parks permits appear to all be non-transferable.
New Brunswick Parks: No person shall occupy a campsite in a Provincial Park unless he is the holder of a campsite permit.
New York State Parks: Customer and/or Primary Occupant name changes are not permitted.
Nova Scotia Parks: It shall be an offence for a person to transfer or assign a campsite permit to another person.
Northwest Territories Parks: The site is for the use of the permit holder and guests only.
Ohio State Parks: Responded via email, noting: "Unfortunately, our rules do not allow you to sublet a campsite reservation that you will not be able to use."
Oklahoma State Parks: The transferring of campsite reservations is prohibited.
Rhode Island State Parks: A limit of two (2) visitor vehicle passes may be issued at any one time for each campsite. These passes are non-transferable and must be surrendered in order to allow additional passes to be issued.
Saskatchewan Parks: Upon arrival at the park, campers will be required to confirm they are the Camping Permit / reservation holder on the reservation in order to be permitted into the site to ensure the correct person is checking in.
South Carolina State Parks: Changes are not permitted unless requested at least four days in advance for camping.
South Dakota State Parks: [You cannot sell your camping reservations in state parks or rec areas. We understand things can change and if you give us a call at 800.710.2267 we can transfer your reservation to another date or another park.
Washington State Parks: Passes presented by a person other than the pass holder will be confiscated…
Wyoming State Parks: During our brief phone call, Wyoming State Parks' representative told me that campsite reservations at their parks are not transferable.
Other situations
Alabama State Parks: I called one of their reps to ask about transferring of reservations. She noted that each Alabama park has individual policies, so, it's best to contact the park in question (contact information here) and check with them individually.
Nevada State Parks: From my research, it appears that most individual campsites at Nevada State Parks are operated on a first-come, first-served basis.
Nunavut: All camping in Nunavut should be considered wilderness camping — even at campgrounds located very near communities.
Yukon: Parks are operated on a first come, first served basis and reservations are not available.
I should also note that I couldn't get exact details from a few parks. As such, I've emailed them with requests for clarification—and will add those notes to this post if/when they come in.
What you can do about campsite shortages
That was a long-winded blog post, right? I know. (Honestly, it was even more daunting to compile this information.) The long-and-short of the situation is this: You shouldn't resell a campsite reservation. That said, if you have one you can't use you might be able to transfer it to a friend who can.
If you've read other posts on this blog, the following points will sound familiar. If you've booked a campsite and can't make the trip, please cancel your reservation. In doing so, you release it back into the pool of available campsites—making it possible for someone else to reserve and enjoy it. (In many jurisdictions, you'll get all but a small part of your fee back when you do so.)
If you're still looking for a campsite, don't give up! Check your park's website regularly for new availabilities. Or (if you don't want to hit Refresh that many times) automate the process by creating a campsite monitoring scan.
BTW: The above information was pretty difficult to pull together. Additionally, I recognize that park policies are subject to change. As such, if you spot an out-dated reference or error in the above, please let me know and I'll update this post to reflect.
Stay warm and stay dry, fellow campers! 🤙
—
Thanks to Stephen Leonardi for that cool photo at the top of this blog post.
UNABLE TO RESERVE A CAMPSITE?
Get notified when a sold-out campground has availability
Tell us when, where, and how long you want to camp for. We'll notify you (via SMS) when a suitable spot opens up at that campground—so you can nab that sold-out campsite reservation!