Are Bots Ruining Camping at Popular Parks?
Posted Wednesday, September 2, 2020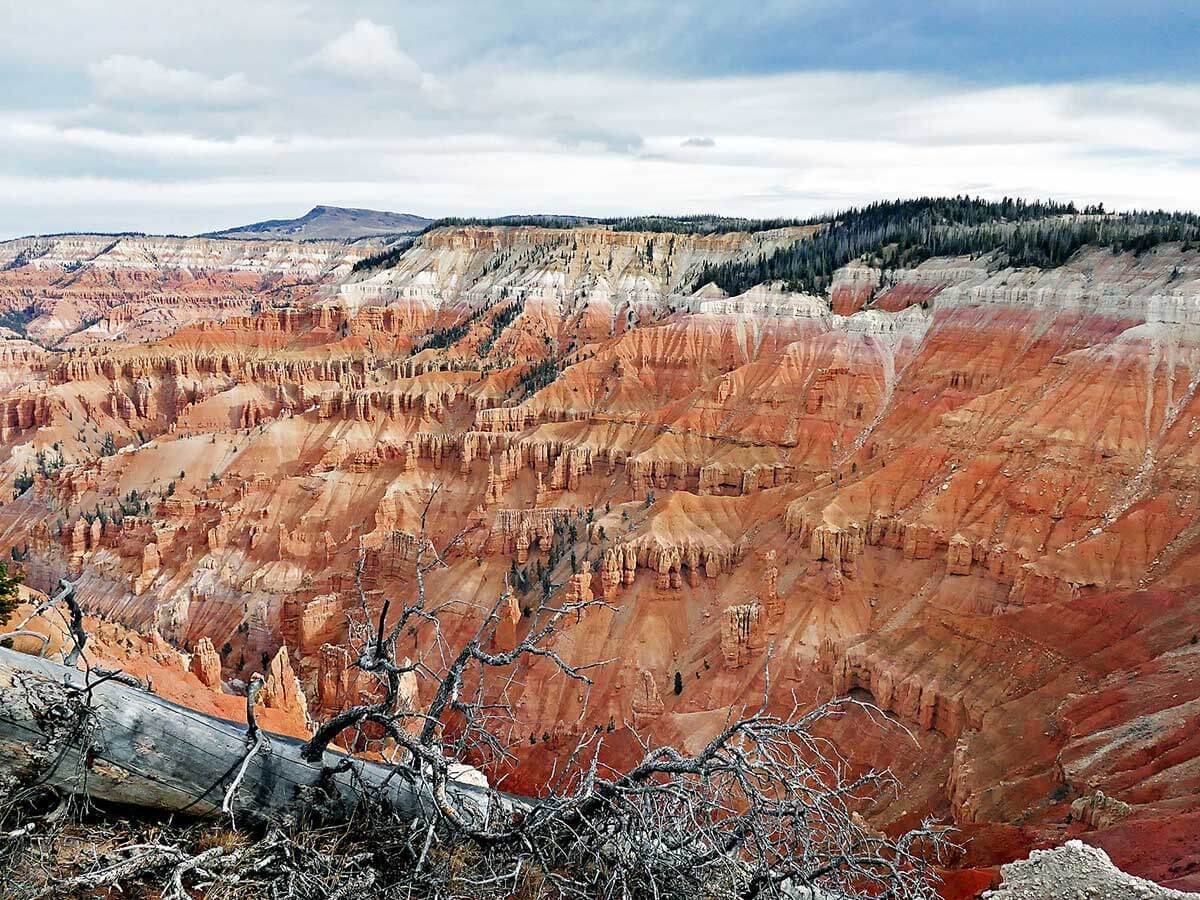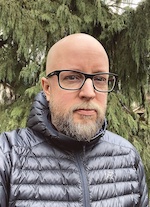 Eric Karjaluoto
I'm one of the two people working on Campnab. I like to run, ski, bike, and camp with my family and friends. (I love saunas.)
Find me:
Frustrated by bots scooping up all the campsites and selling them at a profit? You aren't alone. That said, the situation isn't quite that simple—and you can do something about it. Let me explain.
Before I get started, let me get something out of the way. I'm one of two people working on Campnab. Our service monitors sold-out campgrounds for openings. It then sends an alert (text message) when one matches the camper's criteria. We charge for this service. We do so because it takes time and money to operate.
So, that's full disclosure. It's also one of the reasons I'm in a unique position to share some thoughts on this topic. My friend (who built Campnab) and I like camping. We've felt the frustration of being locked out of sold-out parks. Since then, we've talked to thousands of campers. Additionally, we've earned some of their appreciation when we helped them spot an availability.
Bots don't work the way you think
In B.C. (where we're located) there was a lot of frustration with bots. This was most pronounced a few years ago. Folks learned that vacation outfitters were booking blocks of campsites they could re-sell to their customers.
In short order, camping authorities introduced policies that thwarted much of this behavior. Most notably, they prohibited the transfer of campsite reservations and made them void if sold. As such, it's a common policy for the park ranger to check your ID when you arrive. That way they can ensure that you booked the campsite you're in.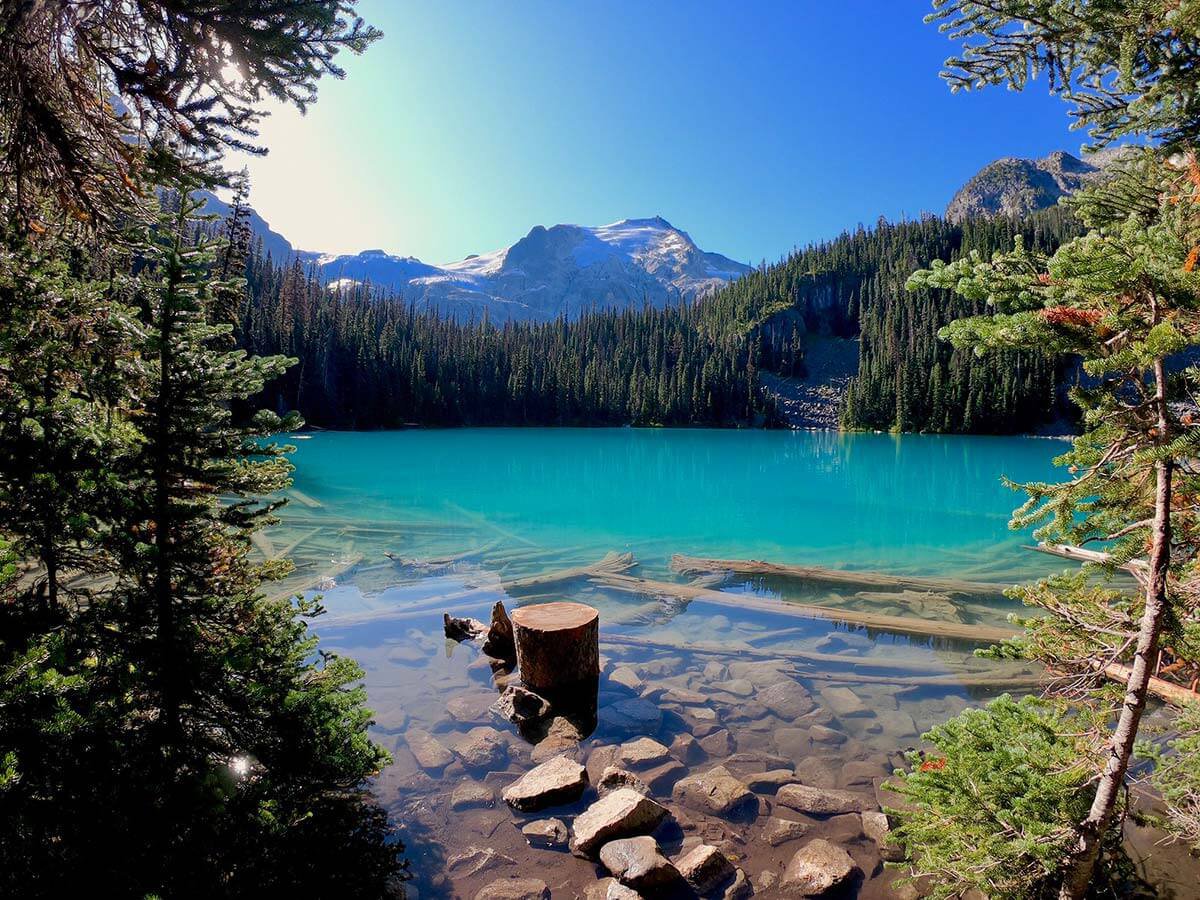 Middle Joffre Lake at Joffre Lakes Provincial Park
Photo: Nicolas May
Nevertheless, some companies do book large numbers of sites. (I don't know how they get around the no-transfer rule.) That said, reports indicate that they did so by employing staff who'd log into the reservation system and make bookings manually.
This is an important point. Most state, national, and provincial parks require you to create an account to reserve a campsite. It's simply not that practical to configure a bot to create accounts en masse and log in at the rate required to hoard campsite reservations.
Are these the bots you're looking for?
When most people talk about camping bots, I think they're referring to something like Campnab. In a way, they're accurate. Our product is automated. That said, it isn't some all-powerful AI that gobbles up all of the campsite reservations.
Most campsites need to be reserved months in advance. So, lots of people wake up early one January morning and book their spots. Some get overzealous and book more spots than they'll use. As their arrival date approaches, they might cancel their reservation—so they can get a (typically partial) refund on their booking. When they do this the campsite they canceled is reintroduced to the park's availability list.
If you want to book one of these campsites, all you need to do is visit their website and hit Refresh repeatedly. Something might come up—especially in the week to week-and-a-half before the arrival date. As you probably realize, though, this is not a particularly fun way to spend your day.
Some jurisdictions offer to notify you when a campsite comes available. Additionally, some developers wrote scripts to check parks' websites for these openings. That's essentially what we did. We automated the checking of parks' websites for canceled reservations. We then made it available to others. (We had little idea that so many campers would find it useful.)
The important takeaway from all of this? Bots like Campnab aren't booking campsites or reselling them. Bots like ours are just identifying when someone cancels their reservation at a sold-out campground. That's it.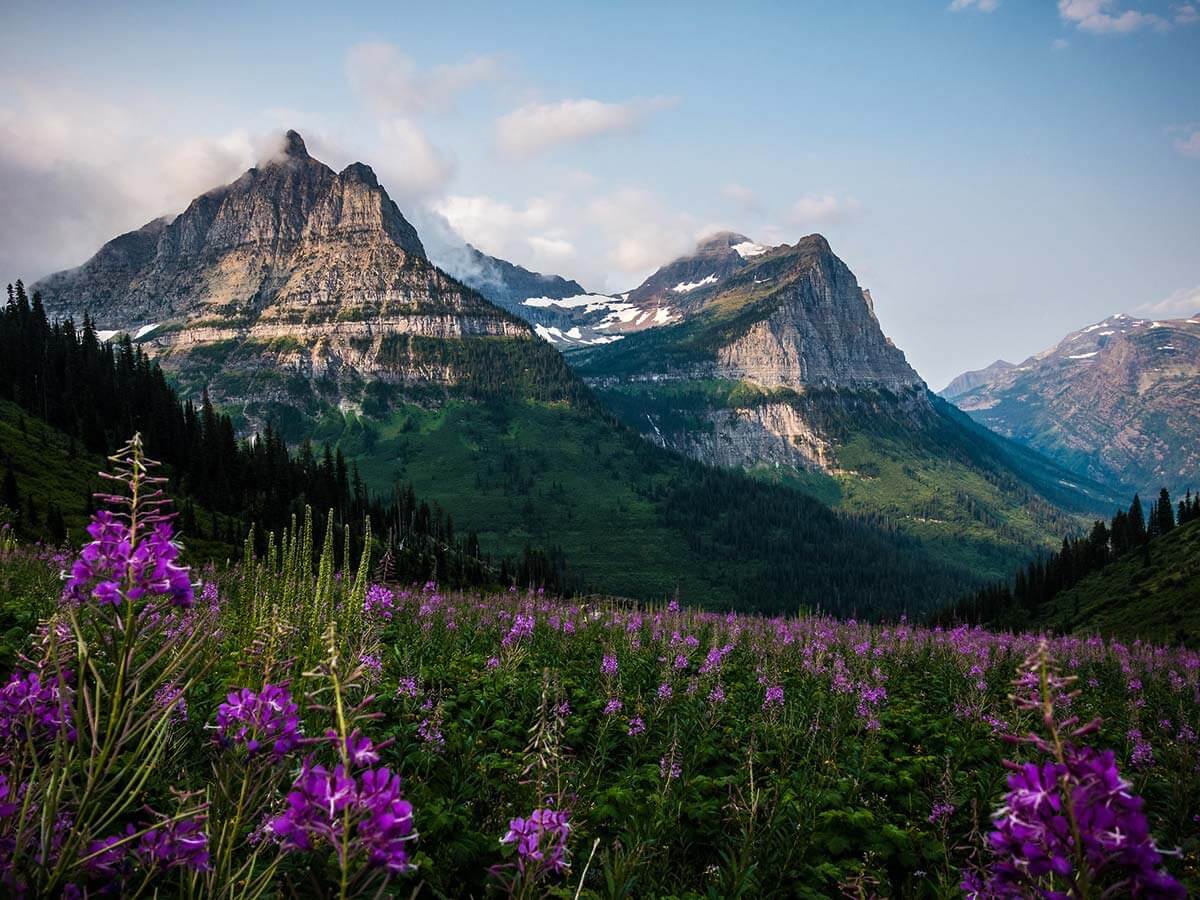 Glacier National Park
Photo: National Park Service
"So, if it isn't bots, why are all the campsites gone?"
In 1975, when I was 2 years old, the U.S. population was 216 million. Today, it's 328 million. That's a lot more people. Now, look at how we work. A large number of us are inside, seated, in front of a screen. As a kid, I loved being in front of a screen. I no longer feel this way. These days, I want to get as far away from it as I can.
Camping is a logical response to this desire. It gets us out of our crowded cities, and away from our ever-present screens. Once around a campfire, we can connect with our kids, family, and friends—in ways we often can't at home. I do part of this out of nostalgia. I'd like to share my childhood camping experiences with my kids.
So, there you go: more people want to go camping. Meanwhile, many parks are (understandably) protected to limit the number of parties camping within them. Given environmental concerns, operating costs, and forest-fire risks, I don't anticipate any national/state park radically increasing the number of campsites within it. One might argue that climate change has already reduced the supply of campsites. 2017's Hurricane Irma took out 932 Florida campsites.
Let me put this supply problem in context. Consider that California is home to 40 million people, and attracts 200 million tourists each year. 4 million people visit Yosemite National Park annually—but there are only 459 campsites in Yosemite Valley. See what I'm getting at? The challenge with reserving a campsite is a largely a supply problem. This makes booking a site at Yosemite a little like winning the lottery.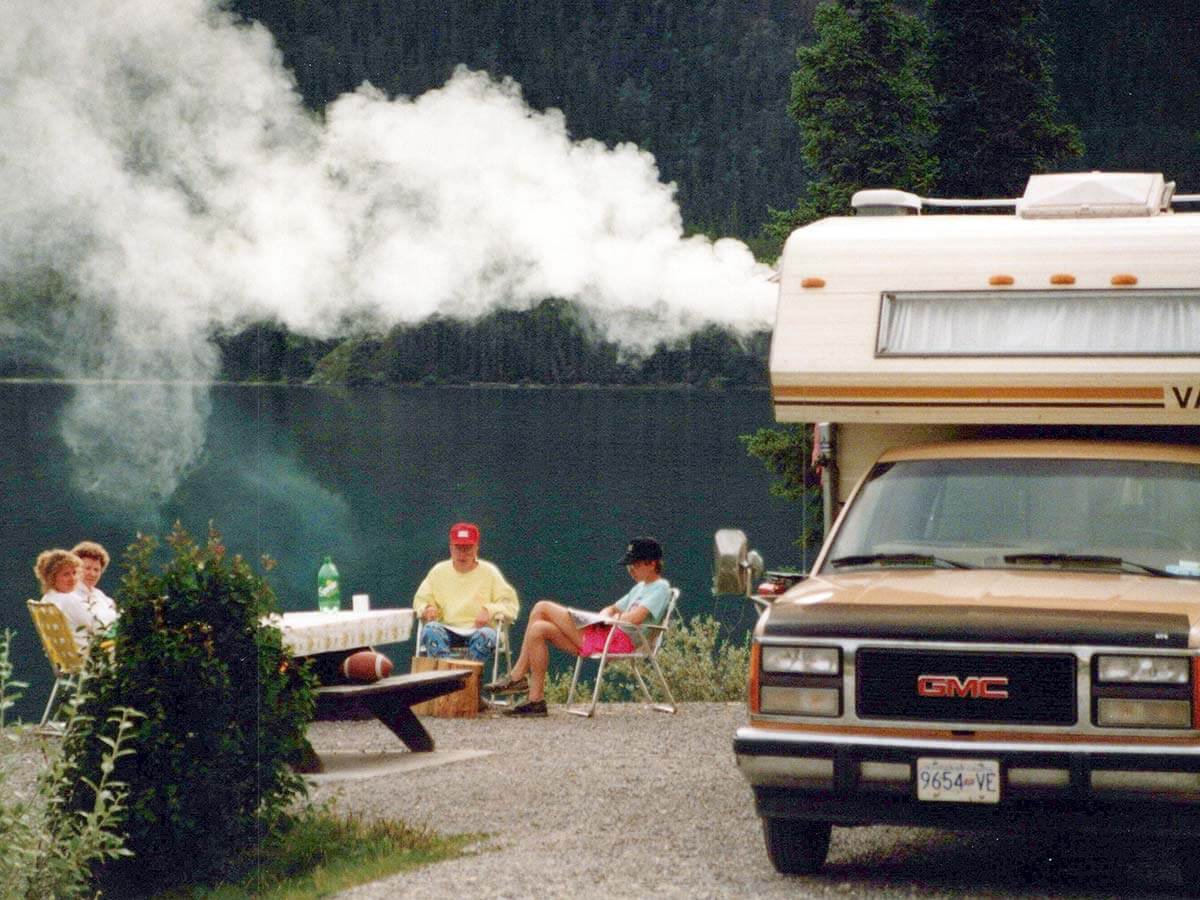 Camping with my family in Northern B.C., in the late '80s
Photo: Lauri Karjaluoto
Online booking of campsites is pandemonium
To make bookings manageable, most campgrounds have moved to online reservations. Campground reservations typically become available on a set date, or in a rolling window. For example, Yosemite opens a month up for reservations five months in advance, at 7 AM Pacific Time.
When these are released, a virtual army of campers is ready to pounce. Their browsers are open and they're signed into the park's website. Some do so with support, enlisting their family members and friends to do the same. A few go so far as to pay their staff members to hit the website. This cumulative demand puts enormous stress on parks' websites, under which they sometimes fail.
It gets worse. Some parks allow for booking durations of up to two weeks. This allows one individual to book a premium space—and in doing so lock out many others. Within minutes (sometimes less) parks are sold out. No wonder folks get the idea that they're fighting automation.
This frenzy is a little like the madness of Black Friday, in which shoppers take more than they need. This leaves others without. So, fellow campers… we know our enemy, and it is ourselves. 😢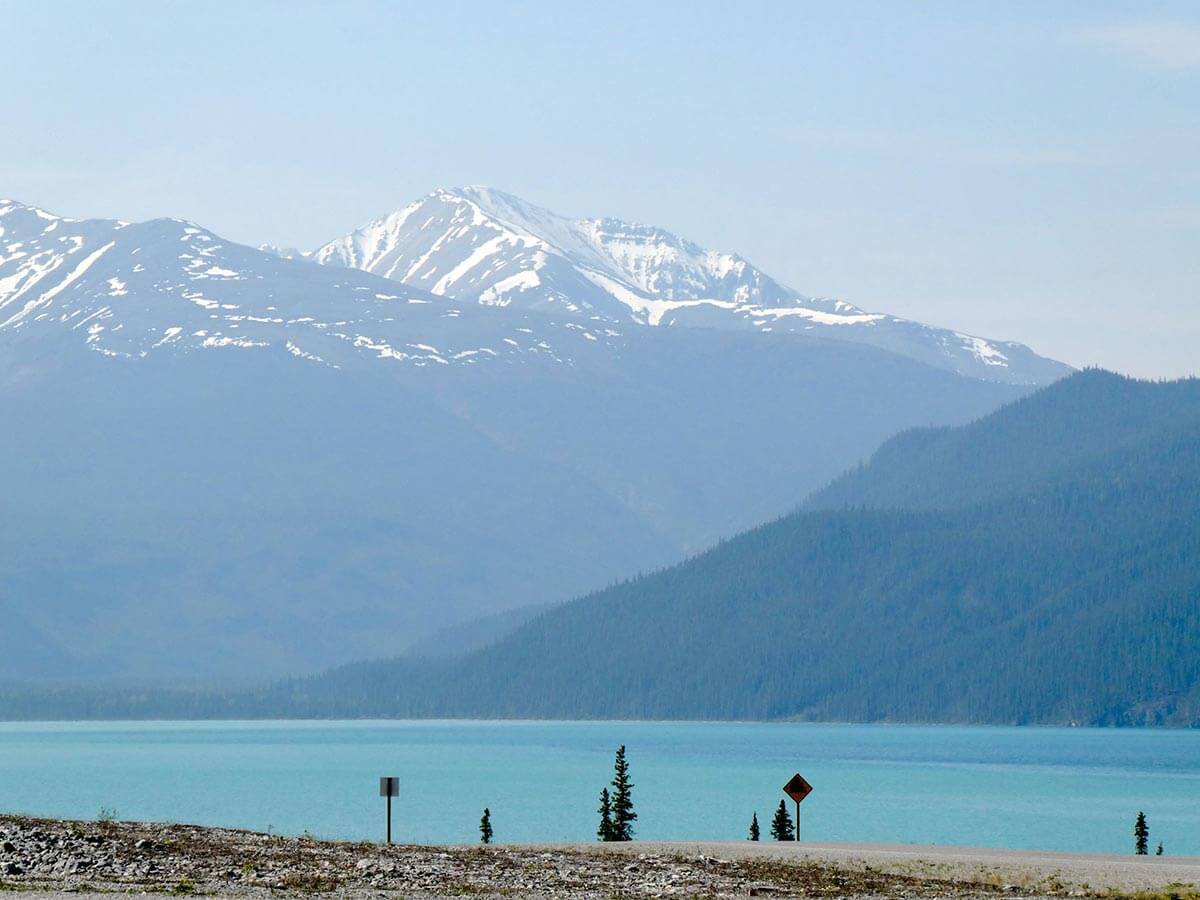 Muncho Lake is far away from most crowds (unless you count mosquitos)
Photo: dvs
Where are the ethics in all of this?
We frequently receive emails asking if we'll resell someone's reservation. There are also requests to hold a newly canceled spot, so, they can book it. Some even call us from the entrance to Yosemite and ask us to magically "create" a same-day booking for them (I kid you not).
As I'm sure you can understand, we do none of those things. We avoid such actions for two reasons. First, we're incapable of doing some of these things because of… like… reality. Second, we aren't jerks (even if our respective teenage kids sometimes disagree) Neither of us are willing to do unethical things.
You might wonder what we're trying to achieve through all of this. Or, if you're more cynical, you figure we're just in it to make a buck. Truth is, we built Campnab to solve a problem we had: we couldn't find any open campsites. We didn't set out to build a company. We just kept helping campers find campsites, and soon it became a full-time job.
No matter what I say, some will consider us vultures. In truth, though, we help a lot of people go camping. Without our service, they'd miss out on these memories.
I'll tell you what grinds my gears. I'm livid when I visit a sold-out campground and see a large number of campsites vacant. This is wasteful and completely unnecessary. Forget bots. The real problem is when folks hoard campsite reservations and skip the days they don't want—or fail to even show up. This is the problem Campnab directly solves. In doing so, it generates added revenue for parks.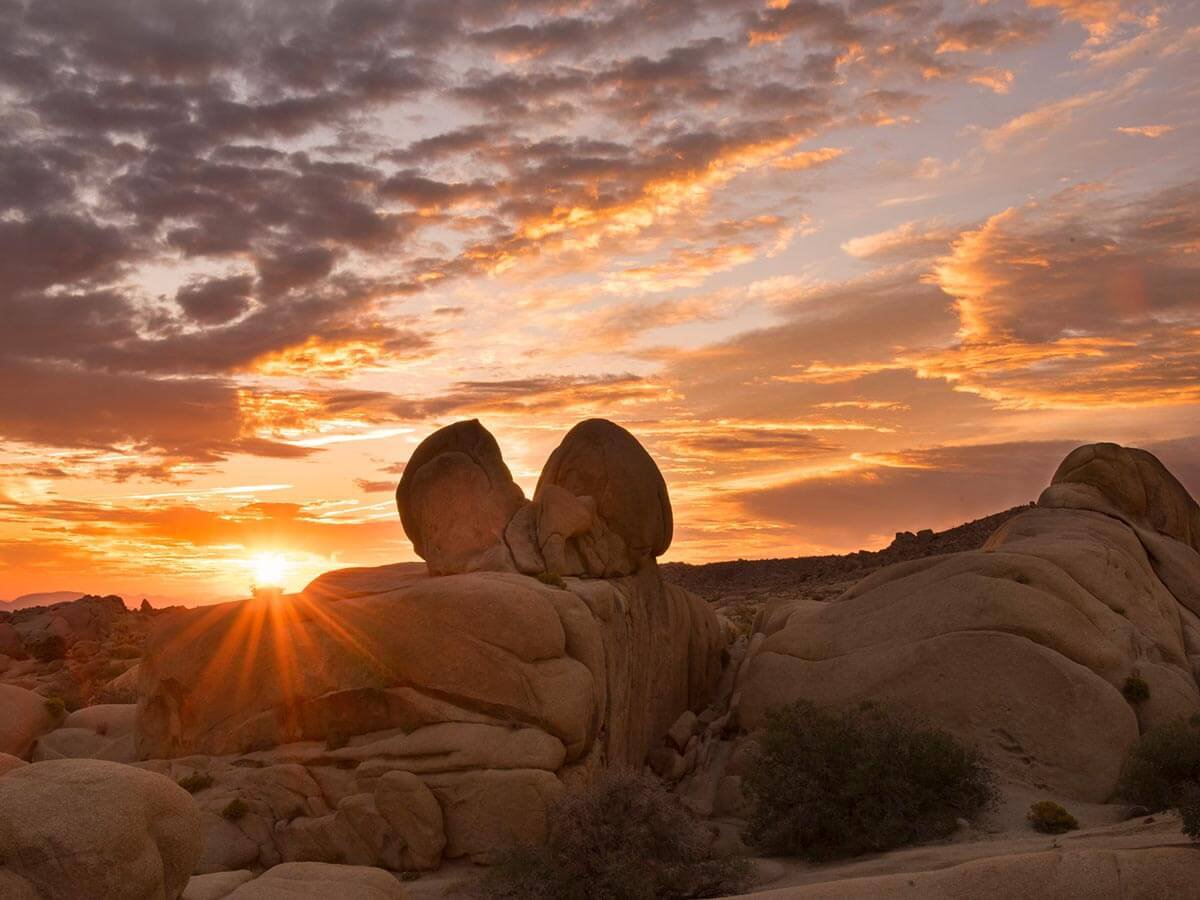 Sunrise at Heartbreak Rock in Joshua Tree National Park
Photo: Hannah Schwalbe
In case you're wondering, we took server load into account when we designed Campnab. It's built in a way that minimizes impact on parks' websites. This ensures that we don't add any stress to their servers. We also believe that this is less taxing than large numbers of people clicking Refresh repeatedly.
Possible government-scale interventions
The supply of campsites will remain scarce regardless of the changes any jurisdiction makes. Nevertheless, on the governance end of this situation, some changes probably deserve consideration. One hopes some changes might make the situation a little less frantic.
States/provinces could offer preferential treatment to residents. This could come in the form of earmarking some campsites to those who live within the region. Additionally, they might consider opening up reservations to residents a few hours early. I can't see this notably improving the shortages, though. A great deal of travel has been in state/province this year as a result of the pandemic—and we haven't witnessed any less demand.
Booking systems could be reconfigured to identify those who fail to occupy the campsite they booked. Chronic offenders might then be barred from making reservations for a set period. This, however, is a non-trivial task, and motivated individuals would find a workaround for it. A simpler solution might be to limit the number of reservations any individual can make. (But folks would find workarounds for this, too.)
Some like the idea of making reservation fees non-refundable. On the surface, this is an attractive notion, as it'd likely push some to think twice before blocking out two weeks they didn't intend to make full use of. My concern with this approach is that it'd discourage some from canceling their reservations—making these unused campsites unavailable to other eager campers.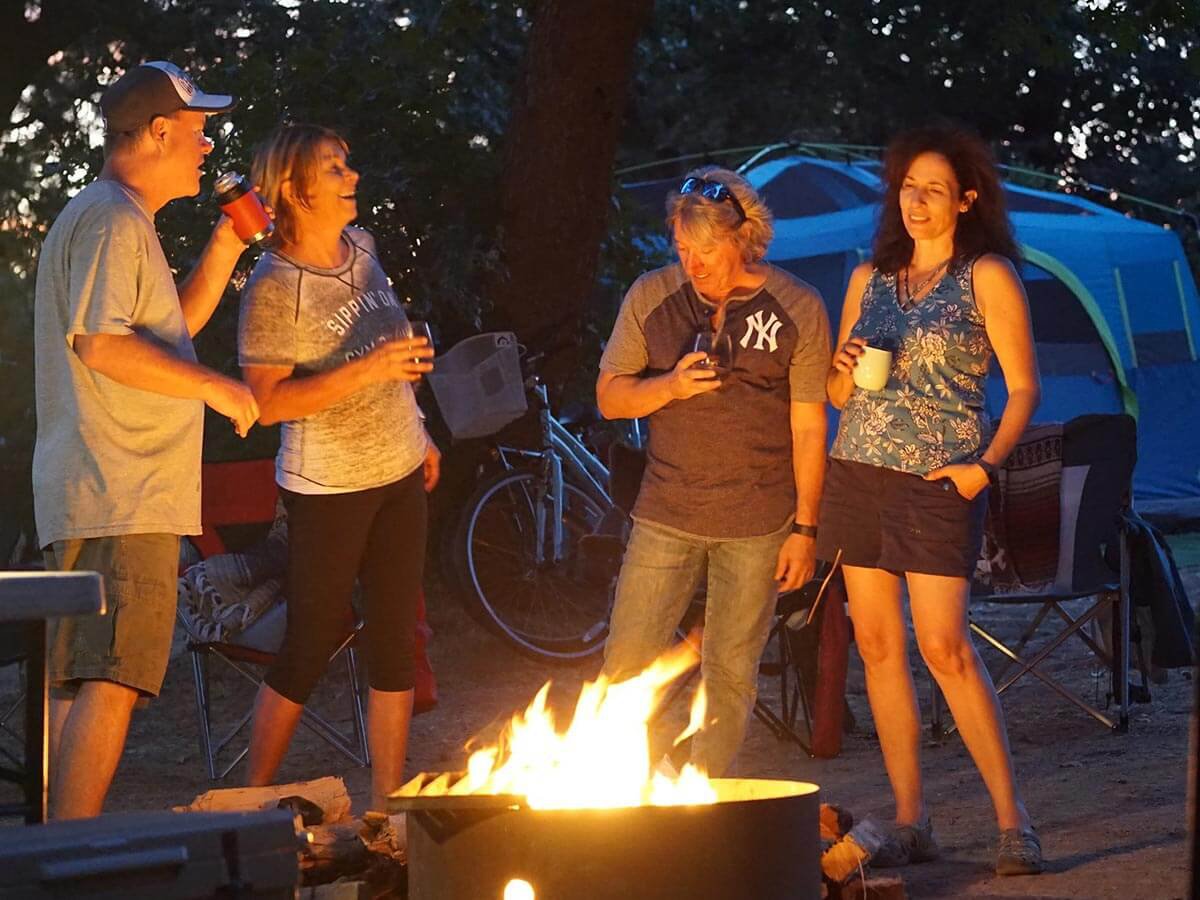 Enjoying a campfire at North Shore Campground
Photo: Zach Behrens
It's up to us as fellow campers
If we want to make camping better for more people, that's on us. We need to better moderate our individual behavior—and act as a community. Our public lands are for all of us to share. Let's work together so that all of our fellow campers can enjoy these spaces and come together in nature.
So, where do we start? I say book only the spots you need and resist the impulse to hoard reservations. (I know this is hard, but it's good karma.) Additionally, if you can't make use of a reservation, cancel that booking so it goes back into the pool—and is available for someone else to enjoy.
Happy camping!
—
The image at the top of this post is by photographer Bernard Spragg. It showcases the crimson-colored hoodoos found at Bryce Canyon National Park.
UNABLE TO RESERVE A CAMPSITE?
Get notified when a sold-out campground has availability
Tell us when, where, and how long you want to camp for. We'll notify you (via SMS) when a suitable spot opens up at that campground—so you can nab that sold-out campsite reservation!