10 Tips for Setting up a Camp Alert that Gets You a Campsite Reservation
Posted Wednesday, August 19, 2020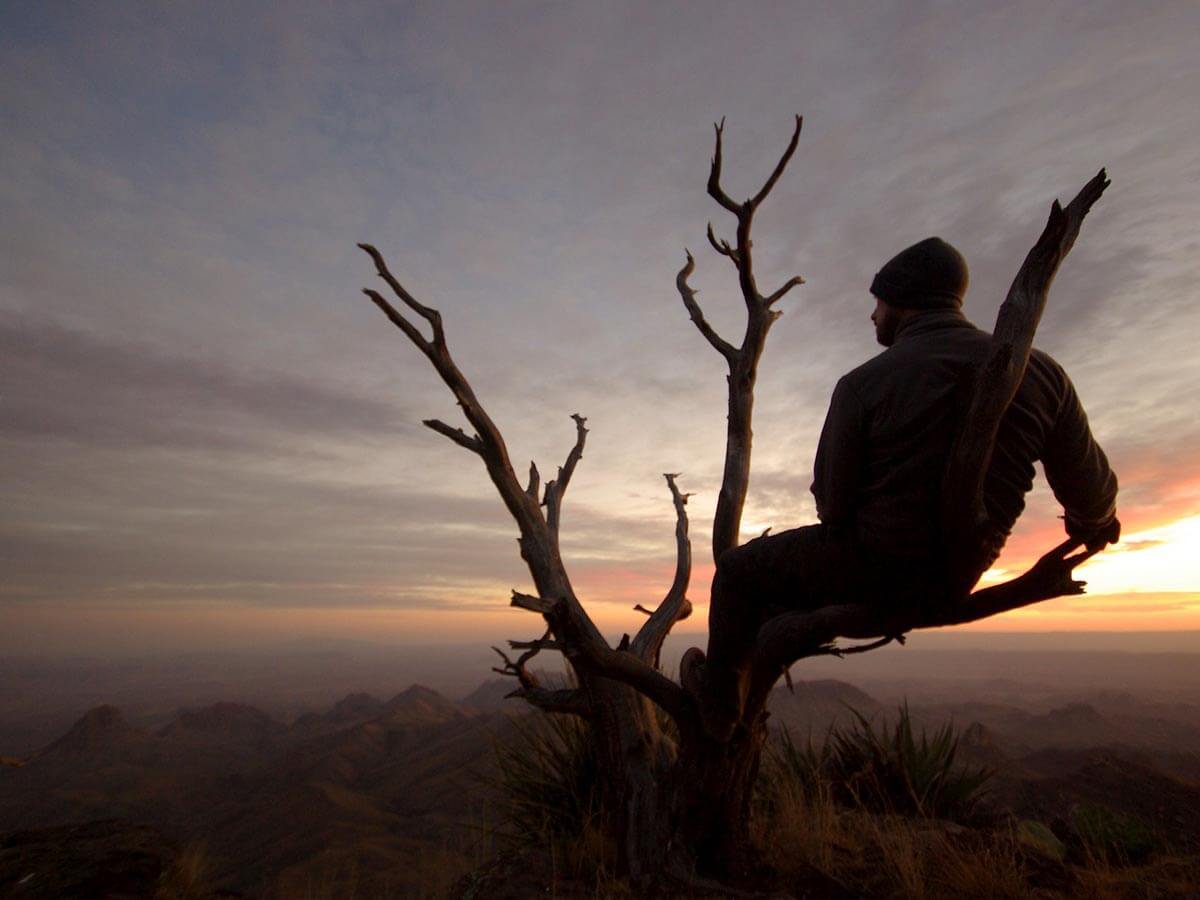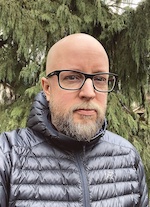 Eric Karjaluoto
I'm one of the two people working on Campnab. I like to run, ski, bike, and camp with my family and friends. (I love saunas.)
Find me:
Ever tried to reserve a campsite at 7:00 AM, only to find the park fully booked by 7:01? Savvy campers are learning that they can monitor sold-out campgrounds for openings—and book spots that otherwise might go unused. Here's how to make the most of your campsite monitoring alerts.
Landing a reservation at some parks increasingly feels like trying to win the lottery. Even if you're ready to book the moment parks open up for reservations, you might not find a spot.
This is why we built Campnab. Over the season, people's camping plans change. When they do, they cancel their campsite reservations—leaving these up for grabs. Our app is a campsite availability checker that monitors these parks' sites to see when a campsite opens up.
Every day we send notifications about canceled campsite bookings. This helps campers find and reserve campsites they might have thought long gone.
We've been at this for a few years now—and have helped thousands of people get out camping. Along the way, we've learned how you can maximize your chances of receiving a camp alert for an opening at a sold-out campground. Here are our top 10 tips for finding a campsite at a sold-out park.
1) Start your campsite search early
Most campsites open for reservations months in advance. As such, folks typically slam those websites the morning of—to try to reserve a spot. If they don't get one, they figure they're out-of-luck, get mad, and post a snarky tweet about how much the park's website sucks.
…but, that's the wrong approach. Over the season, countless reservations are canceled when people's plans change. You just need to create a scan to monitor your favorite park for a cancellation.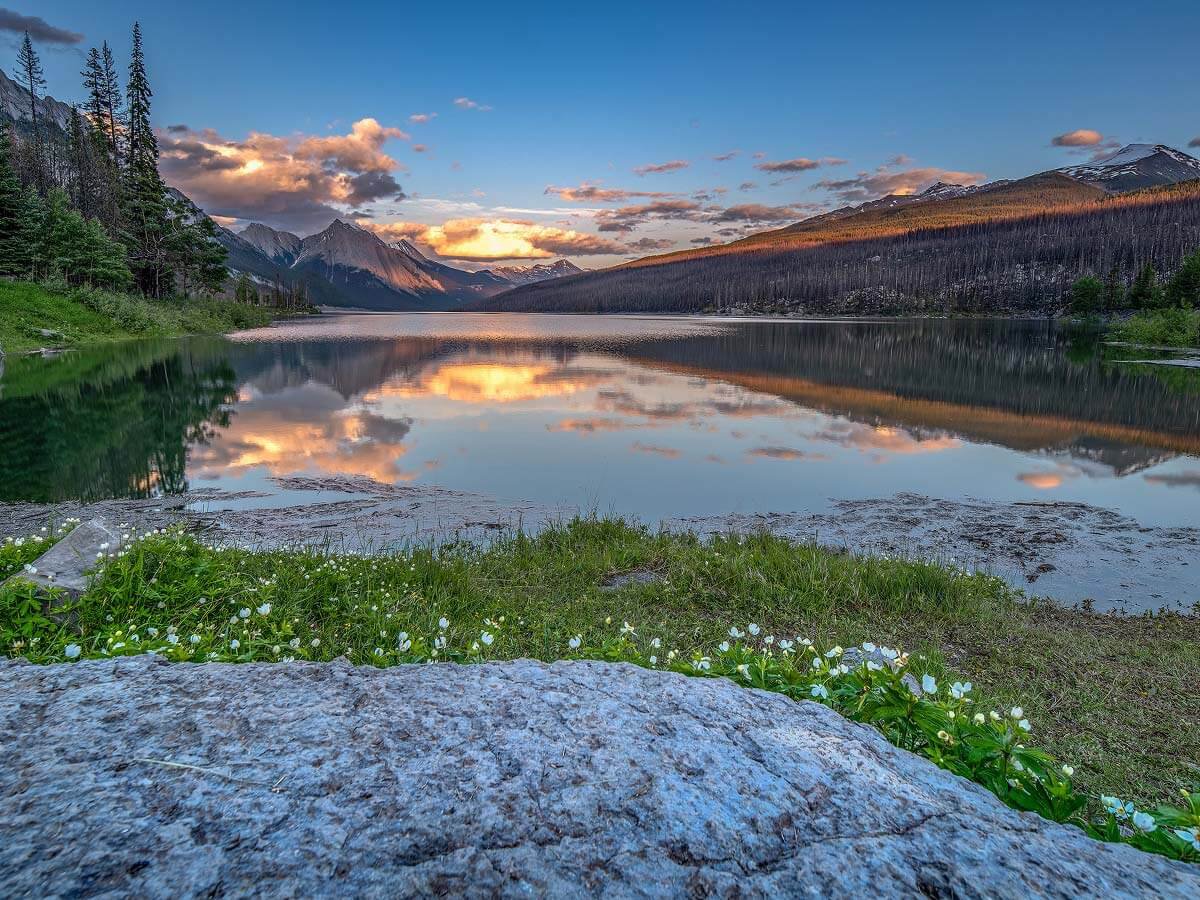 Jasper National Park
Photo: Andrew Kearns
A lot of these cancellations happen in the 2 – 3 weeks prior to the booking date. That said, many cancellations come up before. So, start monitoring the campgrounds you want to camp at, early. Doing so increases the probability of receiving a campalert.
2) Try monitoring different parks for cancellations
Want to go camping at Yosemite? Of course, you do! And so does everyone else. The problem is that Yosemite only has a limited number of campsites available. So, even if you receive an alert for a canceled campsite reservation at Yosemite, it might already be re-booked before you get to it.
So, scan for cancellations at Yosemite—and expand your search to other parts of California. This gives you a back-up plan. Looking to camp in another part of the U.S. or Canada? Check out our parks directory for campgrounds in your preferred area.
3) Scan for mid-week camping availability
Parking lots make me angry. Lift lines drive me nuts. I hate going to the mall. I don't like crowds—and I wager that you feel the same way. (We'll get along just fine.) So, let me share my big life-hack: I simply avoid doing things when everyone else is.
I go skiing at 4 PM on weeknights. I dart into the mall at 8:50 PM, when the parking lot is barren and the stores are empty. And I book my camping trips for the middle of the week when others are stuck in the office.
Looking to improve the results of your campsite availability scan? Monitor a few parks for mid-week arrival dates and see what happens. I bet your odds will improve significantly.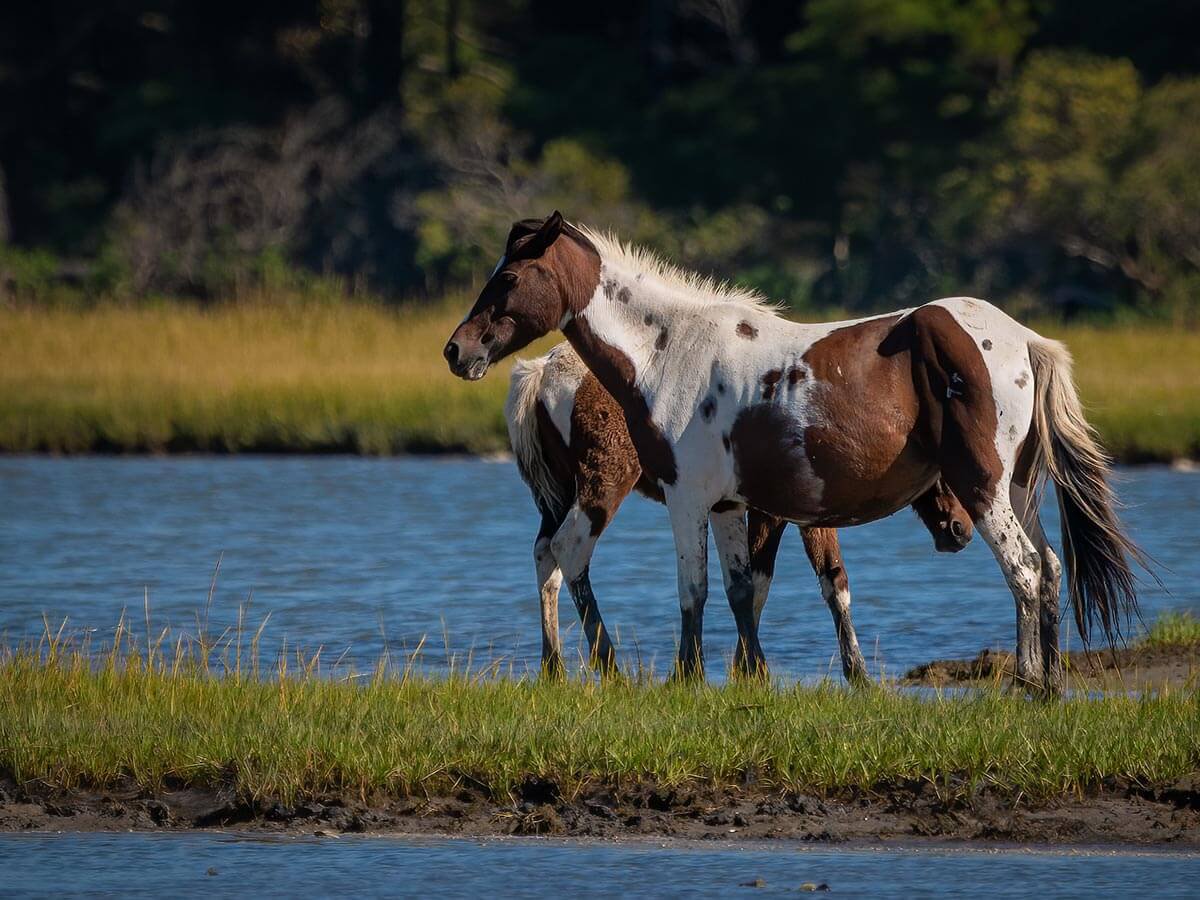 Wild Ponies of Chincoteague at Assateague Island
Photo: John Brighenti
4) Set up a scan using flexible dates (if you can)
For the right park, it's worth being a bit flexible. There are only a limited number of campsites available in popular parks. By opening up your arrival date by a few days, you stand a much better chance of scoring a spot.
About a year ago, we set up a Flexible Dates option that expands your search to the two days before and after your preferred arrival time. I get that some folks have more rigid schedules. However, if you're willing to bend a bit, you'll improve the possibility of booking a campsite at a sold-out campground.
5) Shorten the length of your camping trip
I field most of the customer support requests we receive, here at Campnab. Typically I like the people I get to talk to. They're nice, friendly, and love the outdoors. Sometimes, though, there's a "Karen". Karen starts scanning for 7 days at Yosemite, a week before her trip. Then she gets mad because Campnab can't make that happen. Boo!
Don't be like Karen. Start your scan as early as you can—and keep your criteria reasonable. Try scanning for a day or two. This will score you more campsite availability alerts than scanning for a longer duration. Besides, doing so doesn't limit you in any way. You'll still receive alerts for longer openings.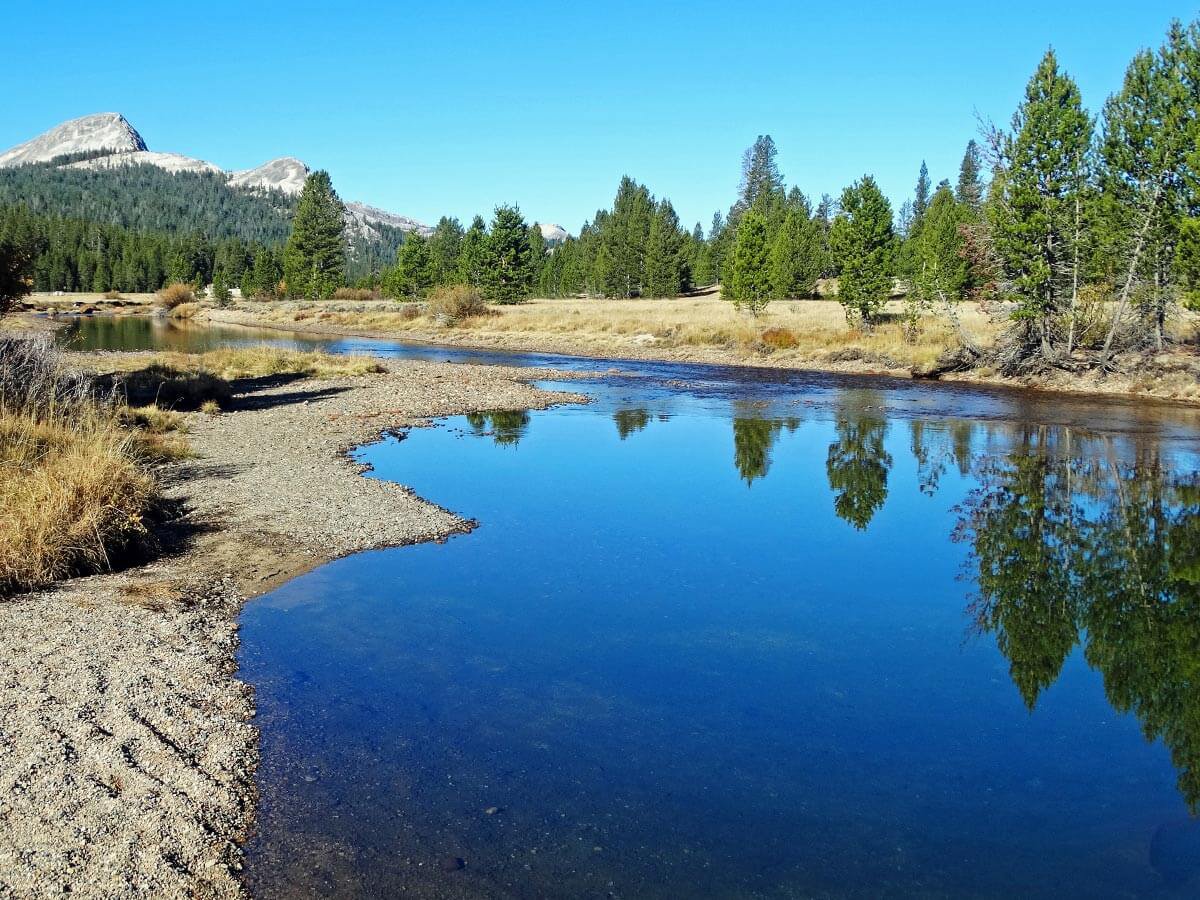 Tuolumne Meadows, Yosemite National Park
Photo: Don Graham
Additionally, you can get creative with these openings. Stitch together a couple of 2-day stays, and make it a longer trip. Or, do a day at Upper Pines, and a day at Tuolumne Meadows. Personally, I'd rather have a day or two in an epic park than miss out altogether.
6) Upgrade to a Campnab membership
We offer pay-per-use scans for campers who want to camp once, on a specific date. Some people only want to camp once a year, and we understand that. Most campers are in it for more than a weekend, though. For them, a membership is a no-brainer.
Campnab memberships allow you to run multiple campground scans, each with their own search criteria. Monthly plans start at $10 a month ($3.33 a scan) and go up from there if you need more scans or greater scan frequency.
And when you're done, cancel it. No problem. (Just remember to do so before the billing period renews.) For year-round campers, we offer annual plans for 25% off. These require a minimum one-year commitment, though.
7) Max out your campsite availability scans
Our Awesome plan allows you to run 7 different scans at the same time. (The Mega plan allows for 15, but that's overkill for most folks.) Nevertheless, I frequently see members join and only use 2 of their available scans.
I say max out your scans. Run them for different arrival dates, alternate durations, and a variety of parks. Doing so affords you more value for your dollar. It also improves the probability of receiving an alert of a newly available campsite.
Pro-tip: Pay-per-use scans can only be edited for a set period of time. Then they're locked in. However, scans created within a membership can be edited indefinitely. So, experiment with your settings and see how doing so changes your results.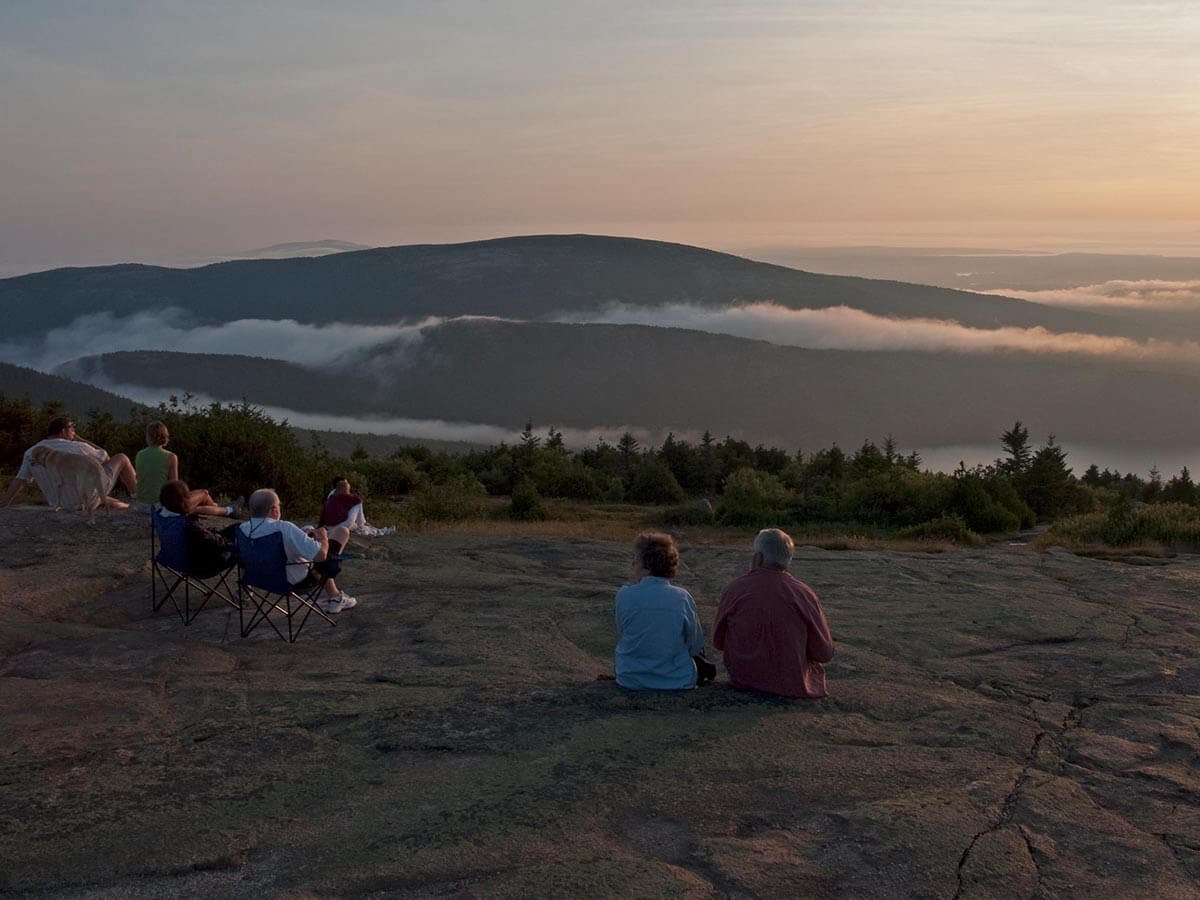 Cadillac Mountain (Blue Hill Overlook) at Acadia National Park
Photo: Gary Brownell
8) Be ready to reserve, and act fast!
At popular parks, new campsite openings are often rebooked within minutes (sometimes less) of being made available. As such, if you're serious about booking a campsite, there's no time to dally.
We send alerts via text message because this is the fastest way to notify you. Have your phone ready, and set your ringer to LOUD, so you hear that there's a message—and can act immediately.
I also recommend having your phone's web browser signed into the park's page. (We provide a direct link to the booking page whenever possible.) That way, if the newly available spot is still available, you can book it without needing to retrieve your username and password.
9) Be persistent (this tends to pay off)
You'll receive some alerts only to find that the spot was rebooked before you got to it. That sucks, but it's just the way it is. There's a gap of 5 – 20 minutes (depending on your plan) between each of your scans. So, even if you act immediately, the open campsite might already be gone.
Don't let this dampen your spirits. I commonly hear from folks who've experienced the same in the morning… only to book a spot later in the day. (It's interesting how different their emotions are at each of those points.)
We'll keep sending you alerts about new openings right up to your day of arrival. Stay calm, stay cool, and pounce when the opportunity arises.
10) Talk to us :-)
I've shared the above tips with many Campnab members over the past years. That said, we do sometimes see anomalies and situations we've never before witnessed.
So, if you're using Campnab, and not seeing the results you'd like, let us know. We're happy to hear from you and help in any way we can.
Do keep in mind that there are only two of us here. So, sometimes there's a delay in our response. That said, we always get back to our members. We take a lot of pride in offering personal, human, and helpful support.
You can reach us via chat, email, or phone: 604-683-2250.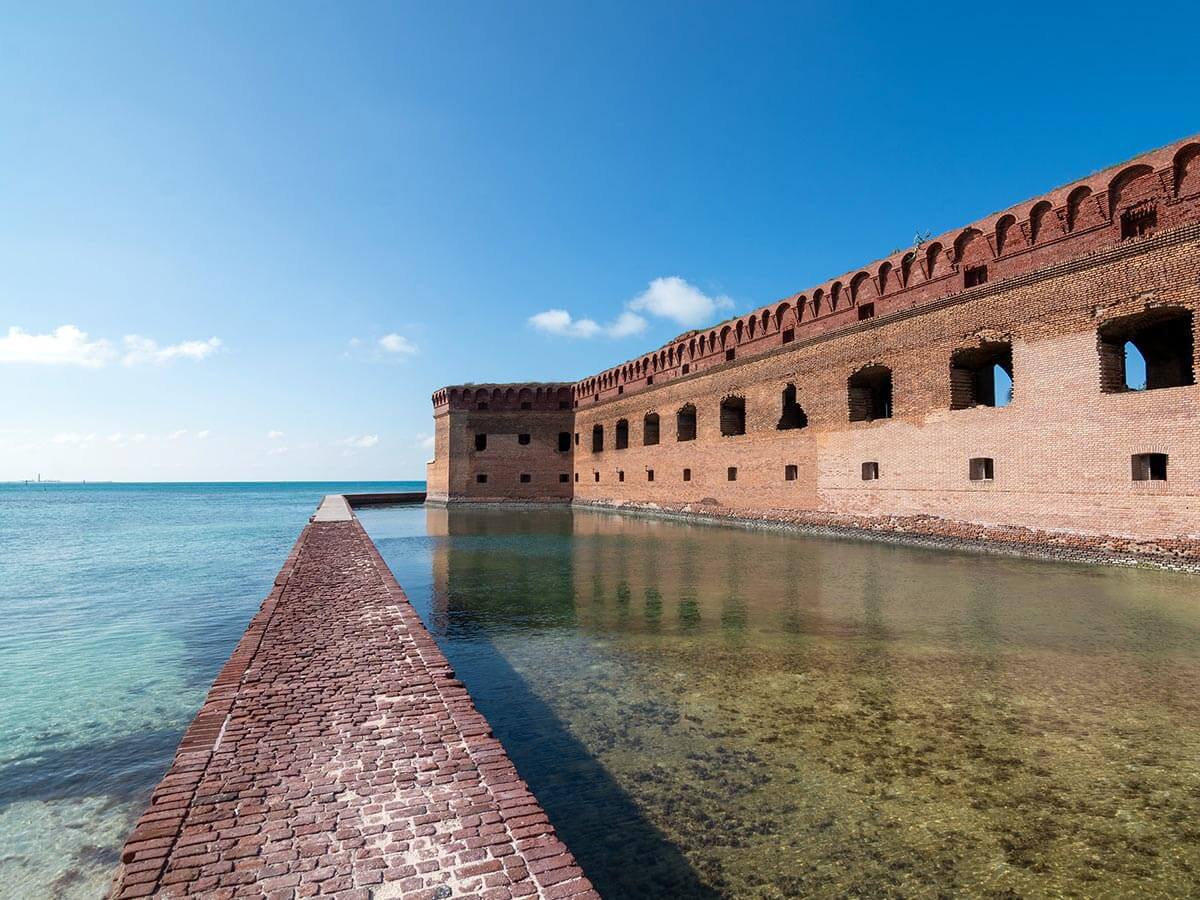 Dry Tortugas National Park
Photo: Matthew Dillon
That's it for this post. I hope some of these tips will help you get notified when there are campsites open at your favorite campground.
Want to get started with your first camp alert? Start by creating a campsite availability alert that tells us where, when, and for how long you want to camp. Once you have, we'll send you a text message when a campsite opens up that matches your campsite requirements. After that, you visit that park's official website to book the campsite.
—
That wicked image at the top of this post of a guy sitting in a tree in Big Bend National Park comes courtesy of Adam Baker.
UNABLE TO RESERVE A CAMPSITE?
Get notified when a sold-out campground has availability
Tell us when, where, and how long you want to camp for. We'll notify you (via SMS) when a suitable spot opens up at that campground—so you can nab that sold-out campsite reservation!