Overview
A brief introduction to Rogue Wild Scenic River
The United States Congress designated Oregon's Wild Rogue Wilderness in 1978 and it now has a total of 35,806 acres—approximately 27,111 are U.S. Forest Service lands and 8,600 are Bureau of Land Management (BLM) lands. The legislation assigned the U.S. Forest Service to manage the entire Wilderness Area.
Surrounding the Wild and Scenic Rogue River, the rugged and complex canyon landscape of the Wild Rogue Wilderness provides watershed protection for the Wild portion of the river. The area is characterized by steep terrain of near vertical cliffs, razor-sharp ridges and cascading mountain creeks.
Know Before You Go
Along the river you may see deer and otters, or even black bears looking for a meal of salmon. Bears, grown accustomed to easy pickings from boaters, may prove a nuisance in numerous campsites. Birds abound, such as fish eating osprey and great blue heron and lizards hasten over the dry slopes above the water. Ticks and rattlesnakes are often encountered.
The river corridor is also excellent habitat for poison oak, whose stems and shiny leaves in groups of three can be a problem throughout the year. Mosquitoes are present during a good part of the season and yellow jackets can be a nuisance during the typically hot, rainless summer days.
Visitors can help in protecting this fragile ecosystem by adequately planning and by arriving prepared! Knowledge of the area, weather, terrain, and common sense can help to ensure you have a safe, fun, and memorable trip to the wild. Trail junctions are generally unsigned, so you should carry a map and a compass. And always, be sure to bring your ten essentials!
---
The Applegate River is a 51-mile (82 km)-long tributary of the Rogue River in the U.S. state of Oregon. It drains approximately 698 square miles (1,810 km2). Rising in northern California, it soon crosses the border and flows northeast then northwest to meet the Rogue about 6 miles (9.7 km) west of Grants Pass. It drains forested foothills of the Siskiyou Mountains along the Oregon–California border.
ARE Rogue Wild Scenic River campsites SOLD OUT?
We can help! Many campsite reservations are cancelled daily. Just tell us when you'd like to camp at Rogue Wild Scenic River, and how long you want to camp for. We'll text you when a suitable spot opens up!
Scan for cancellations
Contact Rogue Wild Scenic River
Spotted an error?
Whoops! Sometimes we make mistakes. Want to help improve the Rogue Wild Scenic River listing? Please suggest a correction.
Reviews
Camper reviews for Rogue Wild Scenic River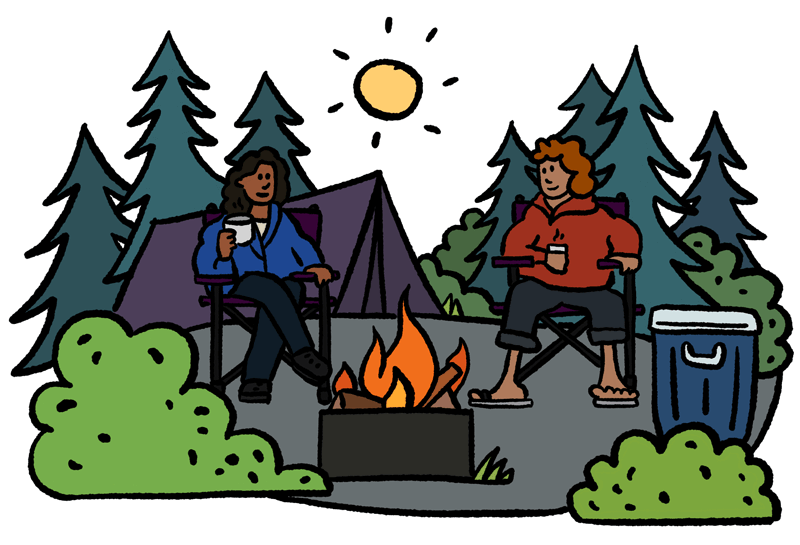 Be the first to post a review of Rogue Wild Scenic River!
How was your visit to Rogue Wild Scenic River? Share your review of Rogue Wild Scenic River and help fellow nature-lovers make an informed decision.
Post a review
Please be nice. Around here, we try to be helpful, inclusive, and constructive.
Map
View a map of Rogue Wild Scenic River
UNABLE TO RESERVE A CAMPSITE?
Get notified when a sold-out campground has availability
Tell us when, where, and how long you want to camp for. We'll notify you (via SMS) when a suitable spot opens up at that campground—so you can nab that sold-out campsite reservation!